Chelsea Supporters Football Tournament Ready To Go!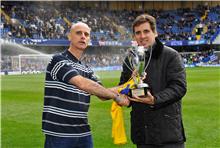 Preparations are now pretty much final for the 4th Annual Chelsea Supporters Football Tournament. This year's event will be held at the Cobham training ground this Sunday July 10th.
Unfortunately our good friends from Chelsea Italia have had to drop out of this year's competition but Chelsea supporters from overseas will be represented this year by a team from the Czech Republic. They are among four newly entered teams who will be hoping to win the trophies from last years winner's cfcuk and Bucks Chelsea.
The forteen teams that now remain will be split into two groups. Each team will play each other in the group stages with the top teams from each group going on to contest the main trophy and the two group runners up  playing in the Plate final.
Chelsea FC have, once again, generously provided some fantastic prizes for the winning teams including the newly launched 'behind the scenes' Chelsea book "Chelsea Uncut – Inside The Bridge", they have also donated a signed 2011/12 team shirt and match ball for raffle prizes. To complement the raffle there are 4 author signed books up for grabs also kindly donated by the writers. Many thanks go as always to our prize contributors.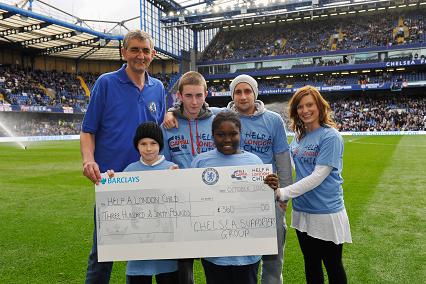 Teams are charged £25 each to enter the tournament and this covers any expenses incurred for the refs and St Johns Ambulance people.
Any excess money and raffle contributions will be donated to Help a Capital Child, the clubs official charity.
There are four Chelsea Old Boys attending on the day to help out wherever they are needed, confirmed  are Clive Walker, Clive Wilson, David Lee and Steve Finnieston.
All we need now is a nice warm day……
……but not too hot!!
Cliff Auger