Champions League Draw – Chelsea In Group 'E'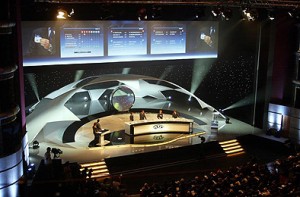 Match dates update — Match dates update — Match dates update
Tuesday September 13
Chelsea v Bayer Leverkusen
Wednesday September 28
Valencia v Chelsea
Wednesday October 19
Chelsea v RC Genk
Tuesday November 1
RC Genk v Chelsea
Wednesday November 23
Bayer Leverkusen v Chelsea
Tuesday December 6
Chelsea v Valencia
__________________________________________________________
The draw for the group stages of this year's Champion League took place this evening in Monaco and Chelsea were drawn to play in Group 'E' alongside  Valencia, Bayer Leverkusen and KRC Genk.
Valencia we know all about the Mastella Stadium having been there a couple of times, great city that has had a revamp over the years and a nice return trip for Juan Mata!.
Bayer Leverkusen we know little about but, the Germans really know how to look after you so will be a decent enough trip and a nice return for Michael Ballack where the supporters can thank him for his time at Chelsea.
KRC Genk from Belgium are another unknown team but going by previous trips to Belgium there is a nice easy trip on Eurostar, or indeed, only two hours by car from Calais, just be mindful of the police though! they like their water cannons.
Others top seeded clubs:
Manchester United – Group 'C'
FC Porto – Group 'G'
Real Madrid – Group 'D'
Bayern Munich – Group 'A'
Inter Milan – Group 'B'
Barcelona – Group 'H'
Arsenal – Group ' F'
Full draw below:
Group A
Bayern Munich
Villarreal
Manchester City
Napoli
Group B
Inter
CSKA Moscow
Lille
Trabzonspor
Group C
Manchester United
Benfica
FC Basel
Otelul Galati
Group D
Real Madrid
Lyon
Ajax
Dinamo Zagreb
Group E
Chelsea
Valencia
Bayer Leverkusen
RC Genk
Group F
Arsenal
Marseille
Olympiacos
Borussia Dortmund
Group G
Porto
Shakhtar Donetsk
Zenit St Petersburg
APOEL
Group H
Barcelona
AC Milan
BATE Borisov
Viktoria Plzen