Chelsea 'Second' In The League……
……Well, For Season Ticket Prices Anyway!
Rumours abound about Chelsea underselling their season ticket allocation this season, even when the loyalty points to purchase dropped to zero! So, was it the prices themselves that led to this, the economy in general or indeed, the type of football that we are now used to seeing at The Bridge?
Well, if you thought the prices might be the problem then we are still not 'top of the league' in Season Ticket pricing, yes, we aren't the cheapest but think yourself lucky you're not subject to watching a team lose two of their most influential players and still have won nothing for 6 years, and if that was not bad enough, pay up to £1,000 for their cheapest ticket for the season!
Below is listed the "Season Ticket Price League" for both the Premiership and the Championship (table from sportingintellegence.com)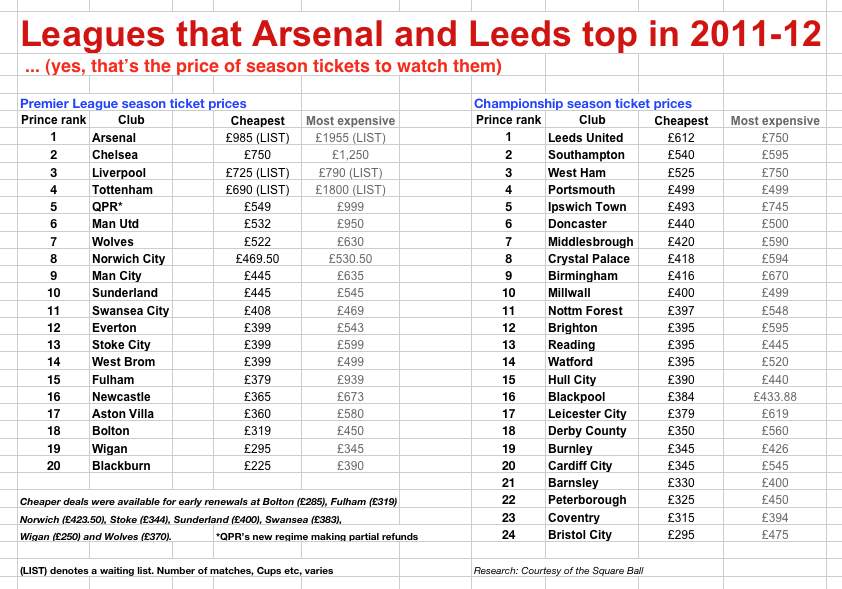 Related Images: