Champions League 'Group Stages' – Ticket Prices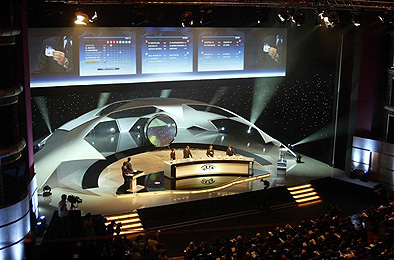 Four years ago this month saw the nadir of the Abramovich era as Rosenborg snatched a draw in what turned out to be Jose Mourinho's last game as manager.
The attendance that day was 24,973, Chelsea's lowest for four years, as supporters baulked at £48 tickets for a group game against far from glamorous opposition.
Taking heed of fans voting with their feet the regime in charge at the time sensibly decided to cut the prices for Champion's League group games in half and tickets the following season were £25, and had remained reasonably priced until this season (£30 last season), where in their infinite wisdom, and despite the global recession which occurred k between the Rosenborg game and these group stage matches, that on top of season ticket hikes and an increase to domestic cup games they'd up the price by a third and charge supporters £40 for a ticket for this season's group stage games.
The Copenhagen game last season has been cited as an important factor in the clubs thinking, despite tickets cost upwards of £50 and Chelsea being virtually through thanks to a 2-0 win in Denmark, the game was a near sell out, so it is important that as supporters we don't make the same mistake twice.
Genk has been highlighted as perhaps the least glamorous of our fixtures in this year's group stage, (Leverkusen have former favourite Ballack amongst their number and Valencia have at points during the past decade been one of Europe's top sides) and has as such been highlighted by those who wish to make a stand against the clubs ticketing policy as a game to boycott, and many are hopefully of another crowd below 25,000.
Football has long been seen as the working class game, a sport for the man in the street, but he will be entirely priced out before long if supporters are unwilling to take a stand against the continuing inflating prices, the Champion's League group stages may be a small battle in the grand scheme of things with regards to issues with pricing, but it is certainly a start.
Those who agree with the boycott can show their support here
Posted by Callum West