MATCH FOUR: Swansea City 2 Chelsea 2 – Sunday 11th September 2016 16:00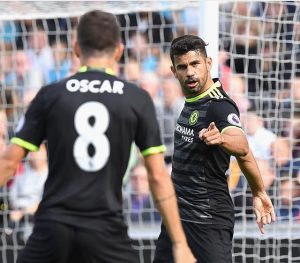 Our one and only foray into European football this season.
Customer quote of the day: Unrepeatable. Sigh. Every now and again you are reminded that the law of averages means that you'll meet a Chelsea fan occasionally who is a right arsehole. But if fronting up to a girl makes you feel good mate…
Opposition Insult: I can't even mock this, total role reversal today with the insult coming from our own. I only spoke to one Swans fan and it was an elderly chap who presented himself with a formal handshake and 'welcome to Swansea' before having a pleasant chat with us, saying he'd love a point and wishing us luck! It would be mean to make fun of him.
Word of the day – Cockwomble, thanks for that Animal. (another Muppet alias) Completely justified in that case!
The others: The Manc derby. There needs to be some kind of seminar at Old Trafford for the regular attendees as to what a handball actually entails, because moaning for it every time City had the ball in their own box got boring. Pogbawatch. Meh. I'll add 1m for showing up, 1.5m for realising which way they were shooting and for noticing that they switched ends at half time. But I'm taking £500,000 off for his stupid hair stripe. So far he has worked his way this season a value of £7m. Long way to go to justify the price tag. I was laughing almost as hard as Joe Hart watching Bravo's debut. I don't think it could have got any better than watching a player HWWNBN sacked off (the ginger minger) get the ball rolling at the Theatre of Plastic Dreams. (Apart from when we go up there later this season and do them 0-2 courtesy of an OG from Mata and another one off Luiz's hair. From an offside position) Judas's whining was also hilarious. Four games in and he has already blamed his players, the other players and the referee for his woes. But I'm glad to see he's growing as a person. He's already looking dishevelled and slightly manic. I put him at Defcon 3.
In other news West Ham are apparently dishing out lifetime bans for fans fighting amongst themselves. Nobody vetted those 57,000 Season Ticket holders in their eagerness to flog them did they? And despite agent Cech's best efforts his pesky teammates managed to con the ref into a last minute penalty, but they'll rule themselves out of contention at some point anyway. Things to add to the list of what I despise in football: "We are L**erp**l. Lalalalala." Yes thanks, we can tell that by the eighties fashion sense and the air of smug self-satisfaction we don't need to be reminded for ninety minutes. On the way to the game we debated the notion of "F**king Harry Kane." Have you, or can you ever refer to him without using the F word either in between his name or at either end? It's harder than you think.
And so we reached the scene of my projectile vomiting up the toilet wall three seasons ago like Gary in Team America. (never, ever, set foot in a Welsh Burger King for a Chicken Royale if you know what's good for you) It's only when the match starts at the Liberty Stadium that you get that occasional reminder of how blessed we are in not having a wanker with a drum at The Bridge. We began well. Costa put us ahead before we'd even got to twenty minutes and it was deserved. Hazard was enjoying taking the piss on the left and it was easy to see why our Swansea friend outside was apprehensive going into this. Most of the play was at the other end and it was almost 37 minutes before we saw much action in our own box in front of the away fans, Swansea getting their first corner.
Towards the end of the of the half Swansea came into the game a bit more and made a break towards our goal, but it was defended with casual (slightly fear-inducing) ease. Apart from a wide shot from distance the home team had no opportunity to speak of before half time and we went in at 0-1.
Backseat managers who only turn up to whine about every ball in a golden shower of negativity drive me raging mad. Behind us Miss Piggy (which is going to be the roving nickname of anyone who gets on my tits at a match) came out with gems such as 'what is Hazard doing in that wall? (I'm going to go with basic suggestions such as 'doing as he is told,' or 'waiting for it to potentially rebound out so we can try and smash them on the break,' but if you think as a 5'7″ attacker there's somewhere better for him to be, then by all means address your remarks to f*ckoff@youropinionmeansnothing.co.uk) Another blinder was: "How is Costa supposed to defend from the front now he's on a yellow?" (You're just making sh*t up now) Of course Piggy was chanting Costa's name like a hypocritical chump when he scored, though he slated him constantly and pleaded with "Tony" (who?) to take him off on numerous occasions. Conte has two syllables, just like Tony, so no need to make a further twat of yourself.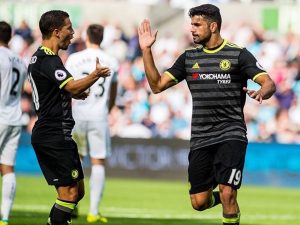 The second half almost began perfectly but Willian needed a bit more curve on the ball just after the break when he took a shot on goal. I believe that there was no way back into the game for Swansea prior to Courtois's stupidity. He's just substantiated my theory (that I tell anyone repeatedly whether they want to hear it or not) that his instincts as a goalkeeper, with shot stopping and reaction saves are fine, but the second he has to engage his brain it's potentially catastrophic. This was substantiated today tenfold watching him flopping around like a big retarded banana, being miles off his line for both the penalty offence and their second goal. (All right. I suppose I will concede he wasn't expecting to see Cahill clattered out of the equation for the second.)
Blatant foul on Cahill. Having watched it live and from ten different angles on Lew Zealand's iPad he isn't even on the right trajectory to get the ball, it's just a lucky bounce that he's on it after he fouls our centre back. Cahill almost cleared it off the line and you have to commend him for charging back, but sadly we might have been better off if he had just rolled around in the floor like he was dying. It seems to work for Danny Rose. Regardless of whether their second goal should have stood, from being in total control we went to being behind. This looked familiar. I marvel at how quickly we manage to go from jubilation to fractious  moaning even though we should be used to it by last season. Swansea were buoyed having gone ahead, like a different side in fact, and it was like trying to thread a needle wearing one of those shit face masks that all of our players were so into last season trying to get the ball in the box. Unsurprising, then, that the equaliser was ugly. The cross by Ivan was good (he actually had a good day for this) and it was quick thinking of Costa to put a shot on target for the second, even if it was deflected in.
We could have had a winner. A stinging cross past the face of goal made three shots that Oscar might have had with a bit more luck/accuracy. You felt like we'd be mugs if we didn't get something out of this game. Edge of the seat stuff. Luiz was hanging on the dugout like a maniac living every moment. It's hard not to like him. Even if watching him play sometimes is scarier than the Primark sponsored parade of the Newcastle WAGS we saw going into St. James's Park last season. (chaps, you would have seen hotter stuff watching Crufts) An immense tackle from Cahill kept us in it when Swansea got forward and tried to nick it at the other end. They had their chances too.
As Oscar went off, someone shouted "yeah f*ck off you c**t. Proof that 1) nobody ever sees the same game and 2) (more importantly) Some people are morons. Outstanding from Hazard getting back and taking that yellow at the death – not only COULDN'T he have done that last season with his podge, he WOULDN'T have been arsed. They both had a good, solid game, even if it was more in the sense of grafting for the team as opposed to any individual moments of shiny flair. This is a vast departure from last season when effort was minimal or they appeared to have been replaced by rubbish clones.
2-2 it was.
So. Good signs for Swansea that they've got some fight in them, even if there looks to be a bit of a hole where Ashley Williams was. Flappy-hand-ski coming outside the box and roaming around like a bellend is going to cost them a fair few goals this season.
We finished 10th last year for a reason. Once again out opposition had two shots on target (OK, one was a penalty and the other was a foul) and they've scored two. It's largely the same squad. Some peoples' expectations might be a little high. Any other day dominating play like that and having 28 shots, you'd win. You don't always get what you deserve out of a game of football and I'd not have been shocked to see Courtois sent off. We are still unbeaten, one of only four teams that can say that. We blatantly would have lost from that position last season. That and obviously we are still ahead of HWWNBN. I maintain that I'll be happy with top four this season. Anything else would be a pleasant surprise.
As for Diego – let's address this notion that he should have been sent off. Marriner (hilariously, my iPhone autocorrects his name to Martinet) drives me mad because he can never stay balanced the whole game. He veers backwards and forwards like a wacky racer from one extreme to the other. There were some examples of really good officialling from him today, but it doesn't stay consistent, namely the foul on Cahill that he ignored, and from where I sat, he let someone body slam Costa on the edge of the box out of desperation with no intention of getting the ball. If it isn't a foul, (which live, I thought it was) then it could be a dive from Costa and he could be off with a second yellow. Or, as a ref watching it from the wrong angle you can give the player on the floor the benefit of the doubt. (Mark my words, whatever the verdict is, your colleagues, having not even watched the game, will have been brainwashed by the likes of sh*tstirrers like Lineker and tabloid headlines and will greet you tomorrow morning with "that nasty monster/baby-eater/puppy-drowner Costa should have been off." God will forgive you if you pimp-slap them)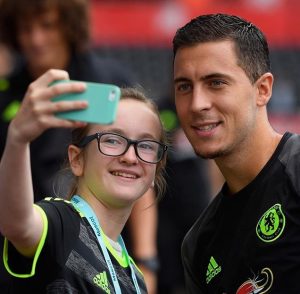 I have to say in his defence that I thought the ref was at least fair in that he attempted to punish persistent fouling on Costa, that he appeared to give some sensible consideration to the player's escalating temper based on the fact that Swansea, who couldn't deal with him within the laws of the game, spent the whole match tripping him over and fouling him. However, he was also prepared to go back some time after the fact to book Costa after he made a really stupid foul and equally deserved to be punished. Players like him are difficult to manage, no question, not to mention the monumental level of scrutiny that attends every decision made regarding Costa aided by a multitude of analytical effort hours after the officials have had to make a split second decision, effort that is not spent on any other player and is then drummed up into hysteria by the press plebs. Marriner largely kept a level head and didn't ruin the game. I appreciated that even if he was a cockwomble for missing the foul on Cahill.
It's a dubious stretch to try and make Costa the panto villain when the opposition have kicked seven shades of shit out of him. For once, I thought he was the wronged party. Whether it was a plan or the way they play (I don't watch enough of Swansea to know) they were at him the the whole game. As much as he can drive you bonkers, It was that same relentless intensity that has done things like drag us off the floor and back into the game when we went 0-2 down at home against Everton last season. He balances on the line between what is acceptable and what isn't and when he doesn't he's not half the player. Sometimes he will go too far but today was not one of those days.
Everyone may hate him, but my stance is, that in the words of Niall Quinn, (I know, I never thought I'd quote Mr Beige either, all the pundits are getting Reservoir Dogs style nicknames – Zola is Mr Blue obviously) they hate him because he plays against them like his life depends on it. But they would all want him on their team. Despite having got his own booking, which he deserved. he didn't fight or attempt to kill anyone, despite the fact that he was targeted for ninety minutes. Instead he channelled it successfully and used that intensity to score two goals. Whatever you say about him, can you deny that that is an improvement on when he first arrived?
Here's a stat if you don't believe that Swansea might have been cynical enough to make niggling at him part of their game plan. All of their bookings were for fouls on Costa. But you won't see that in the papers tomorrow.
On a lighter note, please God can we learn to do something constructive with a corner?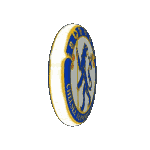 Posted by AC
You can see all ACs Blogs here
Blog pictures from the official Chelsea FC Instagram page
DISCLAIMER: All articles written for the Chelsea Supporters Group 2005 (CSG) are those of the author and do not represent the views of the CSG. The views and opinions expressed are solely that of the author credited in the article. The CSG do not take any responsibility for the content of its contributors.