Arsenal: Lots – Us: F*ck All
Saturday 24th September 2016 17:30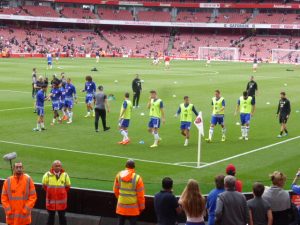 I've scooped stuff out of my cat's litter tray after feeding him curry that looks better than Chelsea did today. 
The others: They won. We didn't. I suppose Pogba can have a million because he scored but I think that puts him on £7.5m. If he gets over £50m by the end of this season I will find him and lick him. Someone who had a worse day than us? I'm dubbing this: "The Day That Wayne Rooney's Career Died." You get dropped and your mates are 4-0 up at half time. Ouch.
Our game: As much fun as it was playing 'let's try and wedge a seven foot man in a space made for a five-year old" before kick off, (all the epic sized cushy seats don't leave any leg room) it sucks that this was the highlight of the evening. If last Friday was Rocky V, then this was Creed: an abomination that once burned onto your eyeballs can never be forgotten, no matter how much you want to forget it ever happened.
Were we going to get the version of Chelsea from last Friday, or were we going to get the second half Leicester version from Tuesday night? I just can't guess anymore. It looked as if actually had the potential to be a good match, but we had our answer inside fifteen minutes when we were already 2-0 down thanks to f*ckmuppetry of the kind of calibre that saw Napoleon march on Moscow wearing budgie smugglers and a sun hat. Oh dear Gary Cahill. Oh dear. (And this is coming from me, when most of my chums know that given the chance I would cling to his leg like a horny Jack Russell if there wasn't someone there to sit on me and prevent me from being arrested) To be fair, I don't think it hurt anyone in the stadium more than him. Still, shocking. But we can come back? Right?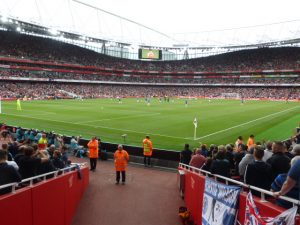 Wrong. Because everybody forgot that Bellerin can run fast. Or that part of the aim of a football match is to prevent the opposition from scoring. At that point, there was no fight in our boys at all, no pressure, apart from Costa, who I wish we could have cloned ten times today, because all they could do was bring him down and he looked like he might have been marginally interested in the result. Against my judgement, I believed we might have been turning things around for a five minute spell coming up to half time, until our centre backs decided to bomb after the same player like Wayne Rooney chasing down my nan and ignore everything going on around them. Sigh. Upshot of the first half? A f*cking shambles.
But what is this? We've suddenly got all this posession at the beginning of the second half? Is something magical going to happen? Of course it isn't. It amounts to much passing around on the centre line and failing to get it in the box, before some generous soul gives it back to Arsenal and they almost score again. Rinse and repeat many times. Fabregas got sacrificed so we could go three at the back, by which time the likelihood of working miraclesin this match would have been up there with HWWNBN winning a Nobel Peace Prize, they wouldn't have been able to pull three back. Out of time, out of ideas.
I don't think Conte has the staff to play the way he wants to, and it is going to take some time to either replace people, or to find out what he can and can't do to effect change in a game with the personnel that he does have. Note to Conte, probably don't try the three at the back thing again until there is someone there who will marshal everybody properly. Also, don't take Fabregas off when he is the best chance you have of masterminding play that will get you a goal at the other end. Matic might have been our best player in the first half. Yes. That is how bad it was. I can't really fault Kante, Dave, Costa, but when only three people turn up you're already doomed. I'm not having a go at the subs, because the damage was already done when they were thrown on, but I don't think the manager deployed them in the best manner. Behold how Sideshow and Cahill at the back fails to work again. (I'll throw something out there – If JT isn't fit next week would it be so radical to play Alonso and move Ivanovic into the middle with one of them? If he isn't convincing anyone at right back because he can't run, he can still defend, right?) Hazard and Willian drifted in and out of the match with about as much appeal as a dirty fart trapped in a lift, and Courtois needs a lengthy course (in which anything he does wrong is punished by a 10,000 volt electric shock to the nutsack) in what to do when you come for the ball. Because waving your arms like Inspector Gadget on speed and falling over elaborately doesn't work.
As we sang for a long, long time, we are the only team in London with the European cup. Our only solace this season will be going home to cuddle our inflatable trophies while other people fight it out for the league this season if we don't address some of these issues very soon.
Enough. Hello Mr. Gin. Meet my mouth.
Let us never speak of this again.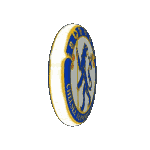 Posted by AC
You can see all ACs Blogs here
DISCLAIMER: All articles written for the Chelsea Supporters Group 2005 (CSG) are those of the author and do not represent the views of the CSG. The views and opinions expressed are solely that of the author credited in the article. The CSG do not take any responsibility for the content of its contributors.