When Amaretto, Wine, Gin and Greyhounds Meet Blogging…
Chelsea 3 Leicester City 0
Saturday 15th October 2016 15:00
When you sit up half the night after a party at the dog track writing your blog then fall asleep without posting it…
The others: If Carlsberg did football days, we were almost there yesterday. I take back every thing I have ever said about Tony Pulis. (For five minutes anyway) Footballing genius. Obviously a win would have been better than a draw, but it'll do. Same for City, who failed to beat Everton despite being given multiple penalties. Shame. More importantly, the topknot/nivea mob will have to win 4-0 tomorrow (I think, but I'm running out of fingers) to go top, which I trust is a steep enough task for us to put the old WW2 warning sirens away for another week. Benteke's penalty was hilarious, and then after that Match of the Day turns into a blur and I don't remember anything else. Apart from swearing at Gary Lineker every time he came on the screen. At least I think it was Gary Lineker
Our game: Nothing sinister in the team selection today, all those who were missing had a perfectly acceptable reason. Sticking with the three at the back, Pesto (it's easier to just admit defeat with my iPhone autocorrect) took the place of Willian, who was given a vocal tribute by the fans and goal celebration tributes by his colleagues in his sad absence.
The first half was brilliantly void of all the hapless f*ckmuppetry we have come to expect in the last eighteen months. We maintained 75% possession, Leicester (who were well below par today) didn't get into our box until the 33rd minute (that I remember) and Courtois had nothing to do, except contemplate how much nicer Spain is than England. (It's south, I'm sure you can sniff it out with that conk of yours, feel free to head there anytime) Conte's new system is nicely balanced, with an emphasis on swift attacking, but never allowing everyone to bomb into the box and leave us open to a counter-attack. There were always at least two or three concentrating on preventing that from happening. Leicester's tactics weren't so far off what they did away from home last season with such success, but the difference today was that we were assured, well-drilled and did not look likely to collapse at the back and allow them to get into the game (I know, I thought I had been transported to a parallel universe too). Leicester's defending for Costa's goal was reminiscent of our car crash at the back for the Vermin's first goal at ours. They were all over the place although Hazard's goal was more fortuitous when the ball ricocheted off his head into precisely the right spot to put him in on goal. But he put it away in style. I'm not sure what combination of threats and or coercion Conte has employed since Arsenal, but the work rate was stunning. We could have been even further ahead by half time from two Luiz free kicks, one of which looked stupidly high from behind the goal but sank like a stone to hit the crossbar.
We came back out with less intensity, and Leicester had upped theirs, which made for a more competitive match after the break, even if they failed to record a shot on target. Penalty shouts were dismissed at both end (obviously ours was nailed on and theirs was ridiculous, though I didn't have a great view of one and was checking my phone for the other) We woke up again suddenly on the hour mark. Kante, who was once again excellent, steamed forward at one stage playing in Moses, who really should have scored. Vardy got nothing past Luiz, who made him look average when he tried. Mahrez and Slimani added something more to their game, but too late and Alonso managed to martial the former. We were about an inch away from an annoying own goal, but luckily Luiz ended up clearing off the post in what was (as far as my addled brain can remember) Leicester's best chance at getting one back. That says it all about their effort today I'm afraid. Pesto's legs went and Chalobah was given another richly deserved appearance. Once again he was solid and fitted into the team like he belongs there. Even Pierre (A new muppet alias) who has the ultimate man crush on Loftus Cheek now admits the possibly Nathaniel looks the more likely to break through. Kante had an awesome chance to make it three, for once hitting a strike on target that was parried away by his old teammate. (He has many, many virtues, but a sense of direction on goal is not one of them) Every bounce and loose ball came to us (for once) and you know it's your day when Matic runs round half the Leicester team in their box to fire off a shot. Moses sweeping goal that sealed the points once and for all was as graceful as the back somersault that followed.
So: I am distinctly impressed with Moses and Alonso, the former in particular continues to defy all expectations. (Although someone told me Moses was brainless on the way home which roused shouty gin Alex. The volume went up considerably when the idiot in question then tried to say that Luiz didn't do any defending yesterday because "that wasn't his job", that Pesto was our man of the match and that Oscar is a player beyond reproach. Always) Costa was a paragon of virtue and he certainly wasn't "demanding to be taken off to avoid picking up a yellow." As much as it pains the press plebs, he didn't so much as scowl at anyone yesterday that I saw. When you have the opposition eating your dust what would the point be in turning around and going backwards to punch them in the face? It seems that form and confidence has calmed His Scrappiness down a bit, and in defiance of red-aligned pundits has not taken anything out of his game. He was rubbing his right hamstring from about the 40th minute and after playing within himself for most of the second half, presumably because he wasn't entirely comfortable, he asked to be subbed when the result was assured. Hopefully it's not going to hamper his fitness for next week. What we started properly at Hull has begun to develop nicely. Dave looked the most uncomfortable with his new role in that game, but that certainly wasn't the case yesterday.
So thoughts turn to next week. Pierre raised the interesting question of what stance we take with the return of HWWNBN. The options appear to be:
1    Boo him.
2    Ignore him.
3    Sing "you're not special anymore", especially if they lose tomorrow.
4    Applaud.
Personally, A doesn't interest me. I'm all for B. With possibly a bit of C depending on what happens. I had no real objection to him going to them, but the way he's conducted himself with his comments about us, and his response to some of our fans since means D is definitely out of the question for me.
I'm going to end with a rant as to the depravity of the standard of spelling and grammar in todays media. I spend a fair part of my week consulting newspapers from a century ago and the difference is staggering. I know the press plebs want to get their stuff up faster than anyone else in a 24 hour news cycle, but (Daily Fail – know thy enemy) surely there should be someone on staff that knows that "jiterry" is spelled "jittery"  (I'm sure even Word would have pointed that out – my spellcheck has just flagged it!) and that "Chelsea are looking increasingly uncomfortable with his three-man central defence system, and were not threatened by Leicester once," doesn't make sense? Bellends.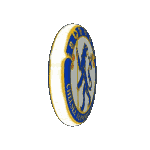 Posted by AC
You can see all ACs Blogs here
DISCLAIMER: All articles written for the Chelsea Supporters Group 2005 (CSG) are those of the author and do not represent the views of the CSG. The views and opinions expressed are solely that of the author credited in the article. The CSG do not take any responsibility for the content of its contributors.