Chelsea 5 (yes, five) Everton 0 – Saturday 5th November 2016 17:30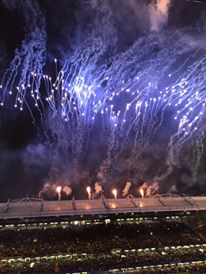 According to the BBC, Everton fans have been complaining about never being first on Match of the Day. I don't think the advent of this tonight would have made them feel any better.
The others: Sunderland's away contingent left their hometown at five am, and were rewarded by their team finally giving them a win which brought them back into touch with the rest of the league. Then Burnley raised the roof at home with a last, last, last minute winner against Palace that took them into the top half of the table for tonight at least. Most of our closest rivals play tomorrow, but City did take on Boro at home after the dizzying heights of Guardiola dismantling the club he helped build. And everybody lauding it like it was the most surprising thing ever that he knew how to beat them. He would surely have expected a win at home today, despite their exertions. (Insert patronising comment about how it takes battling for results like this out to be champions) But they did not. And not only did they not put it to bed, but Boro clung on and in injury time a pinpoint accurate cross and a powerful header got them a point. And well deserved it was. (Insert patronising "I told you so" comment about Pep not being able to walk to a league title in England here) More embarrassing than the failure to win, surely, is the fact that Aguero STILL DOESN'T SPEAK ENGLISH well enough to conduct a post match interview. Having lived here for FIVE YEARS. I know footballers aren't renowned for being brain boxes, but that is taking the piss. How does he go through a McDonalds drive thru? Or pay his bills? Parents' evening must be hilarious. But wait. Apparently Andy Carroll is contemplating a move to China. If I was his agent I would be severely concerned about what this club want him FOR. Because he's never fit to play football. My money is on drug mule. Here you go Andy… Just put this in your gob and hand us your poo at the other end…" It will trump (don't even get me started) all of the Aguero considerations regarding language barriers when Carroll falls for this or accidentally sells a kidney on the black market whilst trying to order a takeaway.
Our game: So unsurprisingly Antonio (we're all on first name terms now) stuck with his favoured first eleven. Thanks to City's failure to win, it meant that if we did, we'd go top for now at least. There was our annual pause for remembrance to take care of first though, which no doubt some uneducated moron without access to Wikipedia at FIFA has marked down as a political statement to rival a rally at Nuremberg or Martin Luther King's march on Washington. (I too have a dream, that one day football's governing body will not be run by f*cktards)
It was a slightly slower start than we have become used to and we didn't get the early goal, so it was interesting to watch as we settled into the game. But settle we did. The first goal came in the nineteenth minute after the ball was dug out of midfield by Matic, ultimately for Hazard who squeezed the ball into the far corner at a seemingly impossible narrow angle. The second came a little over a minute later, when Hazard and Pesto (I yield, auto-spell, you are clearly right and I am wrong) combined to get it in the box. The ball just flew behind Costa, but Alonso was on hand to put it between the Everton keeper's legs for his first Chelsea goal. There could have been more. The ball was narrowly headed over and Moses basically destroyed the woodwork like last season's chubby, alien clone version of Costa going at a doner kebab, by which time Everton were already waiting to make a change to their formation. Oviedo went off for Mirallas and it made absolutely no difference whatsoever.
Whether by nature or by the way they were deployed, there was little speed in their team. Which one is Bolasi and which one is Lukaku? Asked one of us up high. My answer? (pointing) Lukaku is that one. You can tell because he is the one that is always doing f*ck all. Jagielka had done OK in winding up Diego, as you'd expect from an old pro with plenty of experience. But after he got booked on the half hour he stood no chance of marshalling a rampant (great word) Costa whilst on a yellow. Diego had haplessly squandered three prime chances before he finally scored. Their placement was terrible. There were nine, yes NINE Everton players (including the keeper) goal side of him when he was able to smash the third in as if none of them were there. Diego nearly had another thanks to Pesto's brilliant work in midfield, and so Everton were probably glad that it was no more than 3-0 at the break.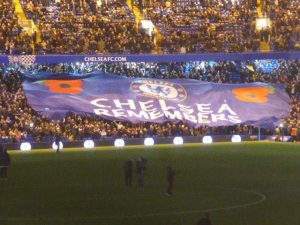 Everton came out somewhat reinvigorated, to an extent, like they were going to have a go in the second half but they were soon back at square one. A stunning back heel from Pesto went to Hazard who took it past two defenders and banged it in the near corner with his left foot to make it 4-0. Then the onslaught began again. Less than ten minutes later Costa wrestled the ball from midfield and nutmegged Jagielka on his way towards goal. Hazard's initial shot came back out, but Pesto was there to tap in. There were FIVE Everton players against the three of them, and they didn't get near them. There was a bit of pride in Everton's attempts to try and at least bag one. But with Luiz at his irritating, pugnacious (another great word) best, Lukaku could get nowhere.
Alf Garnett (we're on sitcom names now) turned to me and said:
That Yakubu is shit.
The following conversation ensued:
Yakubu?
Oops! Lukaku!
To be fair to you, he's that sh*t he might as well be Yakubu
With ten minutes to go Everton had finally given up the ghost and just wanted it to be over. JT returned to league football with five minutes left and everyone's immediate reaction near me was: please don't let us concede now. The red tops would have held a rapturous wake for his career, Sky Sports HQ would have suffered a critical toilet paper shortage. But all was well. More than. Gonzo, of all people, was still there at the final whistle, dancing away. I feel the need to mention because this has never, ever, ever happened before.
A bit of Songwatch. Chelsea's answer to So Solid Crew at the back of the Shed Upper had mixed fortunes today. Finally, joyously, it looks like that terrible Conte song to the tune of "Ain't Nobody" that they have been flogging might be dead and gone, replaced by a simple "Antonio" to the same tune as "We're Top of the League" that was being still being sung all the way down the Fulham Road long after the game finished. Fair play to them, but you have to think that any new song, no matter how amusing, that requires drunk men to sing Azpilicueta's name several times is a non-starter. "Batshuayi aha aha I like it, aha aha" however, was inspired.
So: A truly awful day at the office for Everton. At times any one of our players was walking past three or four of theirs. They reminded me of us last season. Void of ideas and about three yards off the pace of the game. Luiz vs. Lukaku was almost sad if you were not of a Chelsea persuasion. He didn't touch the ball once in our penalty area. It was like watching a Rottweiler violate a chihuahua. And I have only just realised that Ross Barklay played.
They gave Hazard man of the match, and he was awesome, but everyone deserved accolades today. The score makes this look easy, but this game was about Chelsea players working damn hard. When we had the ball, when we didn't, when we were attacking, setting up to defend a set play or when someone was making it possible for a teammate to be able to put it in the back of the net. We were as dogged at 5-0 as we were at kick off. And this is one of many reasons why the goals are flowing. It is heartening when you consider how outnumbered we were in the box for at least two of our goals, because last year we found ourselves plugging away against these numbers and getting absolutely nowhere.
Our formation changed after that nightmare day out in north London. (I know, that doesn't distinguish it from any other trip north of the river but I'm talking about when we lost at the Emirates) We've had just 8 shots on target taken against us since Arsenal – that's five games. And actually five of those came from United. We've conceded 0. At the other end we have fashioned 37 shots on target And scored 16. All of this makes us top of the league, for a few hours at least. Today was the first time I began to think that we genuinely proved ourselves as potentially capable of being in on the title race. That said, we have started well by taking apart Hull and Leicester, we've built on that by beating good sides in Southampton and Everton (and by bludgeoning HWWNBN) but now we have to pull this off against our main competitors. The chance for that comes in three weeks in time after the trip to Boro. Word on the street is 3-0 at home against Leicester, 4-0 against United and now 5-0 against Everton, means 6-0 against Sp*rs is a given. Suggest prompt laying down of crack pipes and funny fags across West London. I'd settle for winning by one own goal that shaves in off of Vertonghen's nutsack.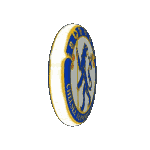 Posted by AC
Pictures from Chelsea FC Instagram page
You can see all ACs Blogs here
DISCLAIMER: All articles written for the Chelsea Supporters Group 2005 (CSG) are those of the author and do not represent the views of the CSG. The views and opinions expressed are solely that of the author credited in the article. The CSG do not take any responsibility for the content of its contributors.