Crystal Palace 0 Chelsea 1 – Saturday 17th December 2016 12:30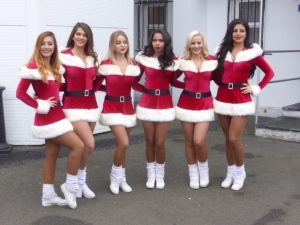 Here's a little ditty I like to call "I Had to Get Up for Yet Another Early Kick Off and There's a Pillar in My Face" that I recorded earlier at Selhurst Park.
News: Nothing like a good Arsenal whinge on a pub crawl to boost the evening on Friday. We're cheating apparently – by not being in Europe. My response was, don't worry, you won't be either when Bayern have finished with you. Again. Speaking of, I watch with anticipation to see whether or not they just pay the likes of Sanchez the going rate he's started to hint about in order to remain competitive, or stand by those yawnworthy "principles" that we all have to endure hearing so much about and lose their players because they are tight. (I'm pretty sure the only way to get a drink out of the Gooner's boardroom at Christmas is to stick your fingers down the chairman's throat.)
"Before the money must be the passion," Says Conte, also reminding the world that when any kid, anywhere picks up a ball and falls in love with the game it has got nothing to do with how much cash you can get out of it. All I can think about in relation to Oscar is that episode of The Simpsons where Homer sells his soul for a doughnut. We'll happily take the money from them, and good luck to him, but wow, what a way to end your career at 25.
The Others: Despite going down to ten men, Leicester came from behind for a point. Sunderland clung on by their fingernails at home to Watford, and Swansea have taken yet another kicking, at the hands of Boro. West Ham and Hull City couldn't hit a barn door between them but the former nicked it thanks to a penalty. West Brom currently need to come from behind to make HWWNBN miserable. Nothing much doing as far as the top half goes until tomorrow. The day kicks off with a south coast derby between Bournemouth and Southampton and then we all look forward to watching L'Arse and City kick lumps out of each other.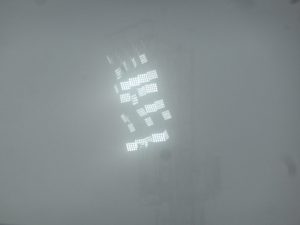 Sp*rs take on Burnley at the same time and then on Monday night we have the joy of watching any one of a number of hopeless twats in the red scouse goal trying to stop Everton from coming out on top of the Merseyside derby.
Our Game: The usual bleak Croydon smog had descended like something out of a Dickens novel this morning and hilariously for us, but not so much for Trigger, (sitcom aliases remember) he was receiving a valuable lesson in humility from the Ghost of Christmas Past who swiped use of all mobile devices from him and dumped him in a ground that hasn't had a makeover since bonnets and public hangings were fashionable. Watching him reach for his pocket every five seconds before he realised again that his iPhone was deader than Oscar's future prospects of footballing glory was almost as funny as watching Paul Merson trying to pronounce, well, any name on Soccer Saturday. Palace had dug out their best retro mix tape pre-match and much fun was had at Club 90's bopping round to Baby D and Shabba Ranks. Even Mrs Bucket half raised a smile, (but it might have been wind) although getting a Christmas hat onto Victor Meldrew's head was about as much of a lost cause as expecting Jack Wilshere to go teetotal and splifless between now and New Year's Eve.
The team was doing a bit of festive shuffle of their own as far as keeping everyone fresh goes. Pesto (f*ck off autospell) dropped to the bench, Hazard returned and Matic came in for Fabregas. Out they came and I embarked on a game of my own: trying to blog at Palace when I can see less than two thirds of the pitch. Even my usual tactic there of watching half the game on the screen was shot thanks to what might have been genuine fog, but equally might have been the standard funk coming off of nearby Croydon town centre. And behold, the drum w*nker to surpass all drum w*ankers, for there was no musical point, no motive other than to relentlessly smash it at the same moronic rhythm for 90 minutes. Hell is either this or a Tony Pulis team talk. Or possibly a date with Michael Owen.
It was a bright, even start on the part of both sides. Possession was pretty even, with neither side having any decent attempts on goal. Palace had the better chance of taking the lead inside the first half an hour, but Puncheon ballsed it up by scuffing a great chance across the face of goal. We had the opportunity to go ahead a few minutes later thanks to an amazing take down by Hazard, but unfortunately the run on goal fell to Alonso instead of one of the forwards and his attempt to play someone in (it could have been anyone, the pillar was in the way) was lacking. Which leads me to a text conversation going on with Knobhead, my one and only Gooner friend, which went a little something like:
Him: "I know you want to sex him right up, and I don't watch your lot much, but Alonso hasn't looked that amazing when I've seen him."
Me: "He's good, not uber shiny. But I'd still let him ********* my face." (Sorry mum, but in fairness I've heard you say worse about Drogba)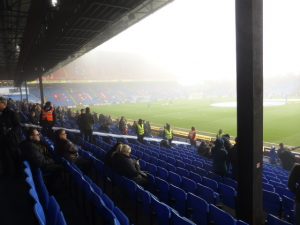 We were still crying with laughter at Victor Meldrew's rant of "BLOW THE FLAG YOU DICK!" when we went ahead just before halftime. True to form, I was in the middle of complaining that we had been far too sloppy and not decisive enough going forward when Diego scored. At the time, Victor (Meldrew not Moses) Father Ted (on account of his weary cynicism) and I were jumping up and down shouting: "We have no idea what just happened!" (The pillar, again) It transpires that Diego rose gracefully, like a hirsute, scary looking ballerina to get his head on the ball and gave the Palace keeper no chance.
The second half began much like the first, with Palace probably turning in their best performance in a good while (But check with the pillar) A wide shot from the home side was quickly countered with a fantastic Victor Moses cross that Hazard (possibly) couldn't quite get on the end of. "Great sh*t from Kante" is most likely a typo on my part from the 49th minute, before we settled into a period in which the home team looked far the more likely to score, and we didn't help ourselves by giving the ball away constantly. It proved difficult to get on top and stay there, and it felt like the kind of game that could be seen off by Pesto the Pickpocket. Fabregas was the man to come on though, replacing Willian on the hour and the way the game panned out, we looked like a much, much more convincing attacking after his arrival. He almost played us in straight away, and we might have had a second goal had Palace not decided to start feigning head injuries en masse in the box. A great cross from Moses saw Alonso hit the side netting, and shortly afterwards a great pull back from Hazard, who really got better and better as the game went on, fell to Cesc but went straight into the hands of the keeper.
Time for Refwatch. We got the equivalent of a lump of coal from PGMOL when we got lumbered with Jon Moss for the second time in a few weeks. This is what I wrote after Boro:
""His performance was his usual bonkers (and breathless) mix of silly inteference and failing to punish the infractions that really mattered. In the first half I can only assume he traded his cards for a spliff before kick off. Conveniently he found them again to book Dave for possibly the most innocuous foul of the match. Also, someone needs to tell him that there is no advantage to be played when it is seven against two."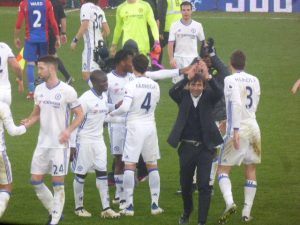 Replace Dave with Diego today for the booking and depressingly, the same applies. Firstly, I am not fattist, but if you're on £80k as an official you should be able to keep up with play. Secondly, I would appreciate it if someone could tell him that an advantage is not getting a bigger pie than the linos at halftime. Thirdly, decide what a foul is, decide what dissent is, and apply the same rule to everybody throughout the course of a game. Otherwise you end up with 22 players enduring 90 minutes of f*ckwit bingo while you blow your whistle (or your flag, according to Meldrew) at random every twelve seconds and brandish your cards like you've got the same amount of control over your limbs as Fellaini after fifteen Jaeger bombs. Once again, as I said at Boro I think the Palace fans would have been just as p*ssed off with him as we were. Branna and his beard came on to shore us up at the back, and although Alonso cracked the bar with an outstanding free kick in the 83rd minute (Luiz can consider himself sacked from those now) in truth the final minutes were about fending off Palace's attempts to nick a point.
So: You didn't hear this from me, but Fabregas was so quick onto the coach that I'm pretty sure he did that teenage boy thing where they wet their hair, pretend they've showered and drown themselves in a whole can of Lynx Africa and hope they don't smell like a badger. As far as the football was concerned, the big difference in the last couple of games has been that we have not been picking up the second balls as well. Whether it's because our workrate has dropped slightly or because opposition have realised that picking these up is essential to not getting thumped like Everton or United, who knows. (The Pillar, probably) Mid-way through the first half I did wonder if today was going to be the day our luck ran out, but we remain winners, so although we haven't seen brilliantly free-flowing football in the last week, it would be churlish (and Gooner-like) to complain about this. Diego and Kante have Boxing Day off thanks to f*ckwit bingo, and in truth both have earned a rest somewhere amongst these crowded fixtures. Things might look even rosier by the end of the weekend, as at least one of the top four have got to drop points. In the words of Knobhead: "Eleven wins on the trot? Four 1-0s in that run and only two conceded? Form of champions. F*ckers."
AC
Just a note – I am organising a festive collection amongst Chelsea fans which is gaining momentum and so I thought it might be an idea to offer more people the chance to chip in. We have been in contact with a shelter for victims of domestic violence in an area that is relevant to our football club. There are a number of young children who are living there with their mums in secrecy because they literally had nowhere else to go to be safe and we have a list of what they'd like from Santa. We've already been given some extremely kind donations, but if anyone else would like to contribute over the weekend just drop me a message. We also hope to do a little something for each of the women in the shelter too. Any excess funds will go towards a drop off of presents to Great Ormond Street patients next week.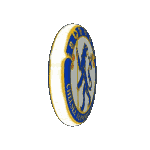 osted by AC
You can see all ACs Blogs here
DISCLAIMER: All articles written for the Chelsea Supporters Group 2005 (CSG) are those of the author and do not represent the views of the CSG. The views and opinions expressed are solely that of the author credited in the article. The CSG do not take any responsibility for the content of its contributors.
'Chelsea Supporters Group' can be found on Twitter and Facebook