Sky Sports Are Off My Christmas Card List…
Ok. The red-loving slutbags were never on it in the first place, but my girly fists will be shaking in protest at their studio in Manchester come 12:30!!!! on Saturday.
This week: HWWNBN – Eat a Snickers, mate. You're a right diva when you're hungry. He went up another level in entertainment value last weekend, as if it were possible. It seems that a lobotomy is the only way forward, as having tried eloping to several different countries he doesn't seem able to outrun his own personality. Real Madrid weren't even big enough not to be consumed by it. For what he was, I am grateful, for what he is now, I am sincerely glad he is someone else's problem. Aside from that it has been a slow enough news week for the Daily Fail to produce a whole webpage on the three week evolution of Wayne Rooney's beard.
In other news – a list has been published of the top 21 clubs in terms of naughty fans when you count up arrests so far this season. We aren't in it, which will leave the press plebs scratching their heads and wondering how to fill some column inches. Sp*rs are 21st with 37 arrests. Bravo the police, I'd have trouble narrowing their horde from last week down to so few knobs whose Saturday night I would want to ruin. My favourites were the two bellends chasing a female blue up the Fulham Road abusing her for wearing a maroon woolly hat. Apart from this being quite pathetic to watch, as the intellectual sparring was like watching Bill and Ben try to shout down Stephen Fry in terms of wit, one of them had red trainers on. Sigh. 40 Scousers have been arrested so far this season, presumably for being too tedious for public consumption. West Ham are only at #11 – which is surprising, but then it isn't, because then they'd be "good" at something. 49 Villa vans have been nicked, presumably for trying to hunt down and string up the b*stard that owns the club. Arsenal are the fifth worst behaved club of the season so far with 60 arrests. Has someone outlawed online polls? Or moaning? They wouldn't be lobbing coins, they are too morally superior for that. £50 notes, perhaps? Or are they just getting too rowdy on craft beer for the Met's liking? Do you know who is top? Birmingham City. 74 arrested in less than half a season. But then I'd be shouty and angry if I lived in Birmingham too.
The Others: By the time we are gratefully zooming away from Manchester after our game, everyone else will have just got out of bed. Southampton will be the last team Palace would have wanted to host this weekend, as they desperately need a result to prevent an Allardyce invasion and to make sure that they don't drop into the bottom three. Stoke, who have got their act together of late, are at home to Burnley; Leicester will also hope to avoid getting sucked into the relegation places when they travel to Sunderland, Swansea go to (hopefully inflict more pain on) Sp*rs, and there is a mid-table clash between West Brom and Watford. The late kick-off will likely see more arrests for both West Ham and Arsenal, regardless of that happens on the pitch. The Scouse continue on the easiest run of fixtures I think I have ever seen when they go to Bournemouth for the 13:30 kick off on Sunday. Everton host United at four, with both managers pretty desperate for a win in the league. Hold your breath. "MNF" has excelled itself this time. With the greatest respect to Boro and Hull, that one isn't going to divert my attention from my X-Files marathon on Amazon Prime.
Our Game: JT remains out, Zouma remains on the comeback trail, and one or two people need to be given the once over prior to the game. Boss wouldn't say who. The press plebs tried to be clever and ask if he would field an unchanged team, to no avail. Remarkably, the press plebs were actually interested in the football today, instead of waffling on about nonsense.
Contewatch: (monitoring him at his weekly press conferences to make sure he is not having a HWWNBN style meltdown where he ends up ranting like a mad tramp. Defcon 1 is great, 5 means we're doomed) Defcon 1, again. He sees tomorrow as another step up to show us how far we have come since the start of the season. When asked about Pep's record of late, Conte says he arrived to a fortunate situation (doesn't he always) and that he should be able to implement his ideas sooner or rather than later. If they ever face each other as players, he doesn't remember anything about it. He thinks he might have been better with the ball, but that Guardiola probably used his brain more!
They asked Antonio about last week, and what we'd learnt by being bludgeoned by Sp*rs in the first half. They've studied it a lot, and he's talked it over with the players, hopefully with the result that we won't have to sit through that again! Fair play to one press pleb for highlighting the fact that Diego has been on his best behaviour for weeks now. Conte is appreciative of the fact that now he gets asked exclusively positive questions about the loveable, furry little scamp.
Right. Mid-afternoon. Better go to bed then, seeing as I haven't had to get up this early for an away game since PSG. Thanks Sky/BT. Wankers. I'm not even going to try and call this one. It all hinges on whether or not we can get an early goal. I'd settle for a point. Or just less of a drubbing than we got last season.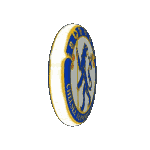 Posted by AC
You can see all ACs Blogs here
DISCLAIMER: All articles written for the Chelsea Supporters Group 2005 (CSG) are those of the author and do not represent the views of the CSG. The views and opinions expressed are solely that of the author credited in the article. The CSG do not take any responsibility for the content of its contributors.
'Chelsea Supporters Group' can be found on Twitter and Facebook