Girl Who Likes Balls: Following Chelsea Home & Away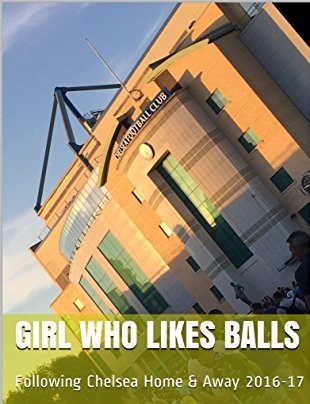 "Relive the highs, the lows, the drama, the genius, the f*ckwittery of the 2016-17 Premier League season through the eyes of a home and away season ticket holder at Chelsea.
Cursed with a predilection for sarcasm and a never ending vocabulary that is fully employed to creatively abuse all who deserve it in the beautiful game. The complete blogs plus new retrospective articles.
It'll either be the full rundown of the most surprising title win in the club's history, or the inside fan scoop on the biggest capitulation since, well, [insert generic Sp*rs fail here] And they said girls couldn't talk football.
They might have been right. You decide"
Kindle Edition now available to 'pre order' FREE by clicking the link below.
Posted by AC
You can see all ACs Blogs here
DISCLAIMER: All articles written for the Chelsea Supporters Group 2005 (CSG) are those of the author and do not represent the views of the CSG. The views and opinions expressed are solely that of the author credited in the article. The CSG do not take any responsibility for the content of its contributors.
'Chelsea Supporters Group' can be found on Twitter and Facebook