"Have Fun"
Chelsea: Sigh. Sp*rs: W*nkers – Sunday 1st April 2018 16:00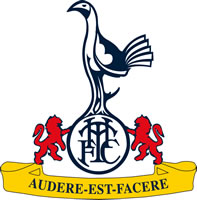 The last two words my mum said to me before I left her flat this morning. I'm so glad I've got 3000 calories of chocolate eggs at home to stuff in my face.
I saw a West Ham fan on Twitter saying he'd rather slide downhill on a razor blade using his bollocks as breaks. Most Blues would join him.
In the News: Firstly. Iceland f*cking rocks. I'm going to start a travel blog and backdate it to cover the American road trip, Jordan, New York and Egypt too as soon as this bloody book is handed in.
The last two weeks have been a dirge of boredom and international sh*te. Apparently Vardy didn't touch the ball against Holland. I'm pretty sure that was the night we were out stood underneath epic Northern Lights so I gave even less of a sh*t than usual. So what have the Red Swarm been filling their pages up with? There's been a lot of crying Australians who've been caught playing with their balls for a start. There was the good. My personal favourite was the story that Ibrahimovic took out an ad in an LA paper saying "Dear Los Angeles, you're welcome." Could well be the biggest ego to set foot in the city, and that's saying something. The Bad: The Fail had time to run an entire article about Bellerin's fashion sense. He's a maverick apparently. If by maverick you mean "tasteless bellend" who goes out in his poo coloured silk pyjamas and a pair of slippers. Then there was the awful: an entire page about a miracle goldfish bowl that tipped over and landed upside down without spilling the water. Maltesers are going to be made flat. I'm f*cking outraged. Someone needs to start a petition to the Government. 100,000 signatures and it has to be discussed in the House of Commons. Oh, and Messi stayed in a premier inn and ate fish and eggs. I feel fulfilled knowing that. And finally the ridiculous: Floyd Mayweather considering buying Newcastle and convincing his "mate" Ronaldo to sign for them. That could only come from a man who has spent a lifetime getting smacked upside his head.
Consider this lull in football news the calm before the storm, because next week all we are going to get is a sh*t avalanche; a rousing chorus in A minor from Chequebook Pulis entitled "woe is me they've got home advantage." It's going to be louder than the last night at the Proms. He's apparently spent most of the break picking on Luke Shaw. I think it's Martin Samuel saying there is room for niceness in professional sport. This might be true, but it's probably a tad insensible to completely break a player so that he ends up crying every time someone kicks a football at him. Meanwhile United are considering handing out song sheets at the Theatre of Plastic Dreams to get something out of the crowd. The FA are ripping everyone off. That's not news. I'm pretty sure the most expensive ticket for the final in 2012 was £90. This year it will be £140 – that's an almost 60% hike which has no correlation on any wage increases for your average football fan.
Mertesacker is being accused of disrespecting L'Arse because he says he'd rather sit in the stands than play for them. You could argue it would be more insulting if he insisted on playing. Every press pleb's favourite scumbags are planning a "hostile reception" for City in the Champions League. Classy. The Three Wise Men are at it again. A cup could kick start a golden era for Sp*rs according to Redknapp. Podgettino on the other hand says winning the FA Cup doesn't make them good. Klippity Klopp is saying that a lack of winter break shortens your lifespan. Drama queen. And poor Butch Wilkins. No 61 year old should be clinging to life on a machine. God Speed.
The Others: The Red Scouse AKA the Patron Saints of Lucky B*stards steal it from Palace at the last. Extra security at West Ham for the Southampton game cost the tax payer £60,000. That was all I had time for while trying to finish this war book.
Us: No Thibaut for us, Big Willy deputises. Pretty much the team I think we all would have wanted other than that. (Personally after Barcelona I don't so much mind another week off for Courtois. We girls know how to hold a grudge.) Nowhere for any of them to hide today.
Them: A mixture of cheats and tedious f*ckbags. Minus some bloke who leaves a snail trail of saliva behind him wherever he goes and talks like he's got a dildo in his mouth. I believe I hate Vertonghen just about more than any of them. Usually by the end of 90 minutes of his gurning plastic Ken doll face I want to see how many obscenities I can carve permanently into it with a toothpick doused in Dettol.
If we don't win this, it is most probably Thursday night football tedium for us next season. If we draw this, we might still be stuck in the Europa league. And the knock on from that would be struggling to sign top bracket players this summer. Unless they are really dumb or unless we are really good bullsh*tters
It took 49 seconds for the Diving Little Sh*tbag to start moaning. It was a really scrappy start but you know Hazard and Willian are up for it when their tackles are flying in in the middle of the field. An early injury break gave us b opportunity for "Stand up if you hate T*ttenham" and "Champions of Europe, you'll never sing that". Our first real run in goal came on 9 minutes but there were no real attempts at either end in the first ten.
It's so quiet. They sang. I'm not talking that sh*t from a club that plays crowd noise over the loudspeaker at Wembley. On 15 Hazard did well to get it to a charging Alonso, but the final shot wasn't there. An outstanding break on 17 led to a prolonged attack on their goal. Alonso had it in the back of the net but Lloris knew he was offside and didn't even try to keep it out. Either that or he was having one of his narcoleptic fits that cause Sp*rs to beat themselves and give us much entertainment
Refwatch: Why?! Why!!! Marriner for a game this big. And I'm sure that's Dobby running the line again. We've just suffered him. So face-palming is allowed, as is flooring Chelsea players. Free kicks will be given liberally if you are wearing white. But if you are in Blue you get one foul in every three given. Welcome to the world of Andre f*cking Marriner, who can't referee a game of football without picking a favourite. Where we see footballers I think through his eyes he's just seeing all the dancing, psychedelic, acid-trip elephants from Dumbo.
We were the better side after 25 minutes. But we were not putting enough pressure on Lloris – who has several f*ckwit moments in every game and targeting Ben Davies could only lead to good things as there's a workable channel down the right.
Eden suckered Dire (intentional misspelling) into fouling him on 26 minutes to gain a promising free kick. To be fair to Hazard, it's not our fault that Dire has got the IQ of a potato. A great run a minute later from Moses, but he decided to take the shot himself and though Lloris (who looks like a sad French street mime who's run out of makeup) spilled it nobody could take advantage.
Then a great breakout from Rudiger and a perfect ball in from Moses for Morata. 1-0
We deserved that.
There was a little spell of intent from them as we approached 40 minutes. Please don't f*cking concede Chelsea. They've had more possession and done nothing with it. They've not even had a shot on target
Alonso very nearly got a second from a wide angle on 41. Marriner looked like he was about to keel over and Dobby doesn't know what constitutes a throw in, but we were doing ok. A complete f*ck up by them on 42 left Alonso running in unmolested on goal, but not from a good angle. Out it came and Kante hit an absolute pile-driver. It was blocked, but it nearly accomplished the next best thing by almost knocking one of them out. Then it was our turn to balls it up. Moses gave the ball away and who else does it fall to on the edge of the box but Erickson and his want-away hairline.
All that hard work and back to the drawing board. We nearly cancelled it out when Hazard laid the ball off to Alonso but his shot was always rising. Half time. That is the only real attempt they've had and it took one that good to get a goal. That they didn't deserve. Wankers.
Straight after the break there was a great ball by Hazard cross pitch to Moses who made a pigs ear of trying to have a shot. Dave ran it back in but no cigar. Still we pressed but Morata was flagged for offside. And that is where our afternoon peaked.
Doing anything about persistent fouling is not in Marriner's admittedly limited repertoire either, but we were more more incompetent than him today. All we needed to do was carry on as we were, because they looked like getting very little for most of the first half.
But the game opened up more and more. There was almost another fuck up from Moses on 52 but we managed to scramble it away. Still we weren't out of it. On 56 Morata went sideways across the face of goal but forgot to turn left. The end result was easily caught by Lloris. Two minutes later a high ball in from Cesc was almost spot on but nobody got their head on it in the box
Then it was back down our end for a fingertip save from Big Willy and our afternoon went to sh*t. Shocking defending by us for their second, followed by The DLS acting like a real f*cking grown up baiting the home fans. But then it's not like you expect anything better from the overindulged little cretin anyway. He can watch a recording of this game over and over again this summer when he doesn't get picked for the World Cup.
Willian had a long range shot on 62 but it was well wide. And in all honesty we looked very fragile. As proven ten seconds after I typed that when a bout of silly buggers and jazz hands in the box resulted in a truly pathetic tap in for the Diving Little Sh*tbag. Another day, another inexplicable collapse. At home.
We flailed about for a bit like a half squashed wasp that won't die. A wide shot from Cesc, a mis-hit from Alonso. Then one blocked from Morata. Little conviction in any of it. Harry F*cking Kane on at the 72 minute mark. Followed by two of every animal looking for the ark.
Giroud given a whole ten minutes. Then Emerson for Alonso. Inspired substitutions. Thank you, very much for last season, Antonio, and f*ck you, for shafting us on your way out. Because this has become a habit now, this disinterest if your initial plan isn't working, and is an insult.
F*ck finishing this. Instead I'm going to list my ten favourite gins in descending order before I go home and drink them all.
10 Bloom – Nothing out of the ordinary in terms of botanicals – its a standard tasting gin, but very subtle. Good for a gin newcomer. Don't make make the schoolgirl error everyone I know has and assume that it's weak because it tastes light. You end up pouring triples. And sh*tfaced. Most major supermarkets in the UK are carrying this now.
9 Gunpowder Irish Gin – So named presumably because it comes close to blowing your head off. A good, powerful tasting gin. Not to mention that it comes in a nifty little blue bottle that can be turned into an ornament or a one stem flower vase when you're done. Asda have this.
8 Curio Gin – A really interesting, savoury tasting gin. It's key botanical is samphire and it's really good with a plain tonic so you don't cover the flavour. Available online.
7 Rhubarb & Ginger Gins – There are a couple for this. It's a really good flavour combination. I like Whitney Neill's version because I've got a sweet tooth. They have it in both full sized and mini £3 bottles in Sainsbury's if you want to test it first. Alternatively, most supermarkets now carry Edinburgh's version, which is also great but has a sharper, more natural flavour.
6 Unicorn Tears – Who doesn't want a gin with f*cking unicorns in the title. Not to mention it has glitter in it too. They do a black version which tastes exactly the same. It's novelty but it's a good standard gin too.
5 Sir Robin of Locksley Gin – Another good quality standard Gin but on my list because I am a massive child. In the words of the late, great Alan Rickman, "I'm going to cut your heart out with a spoon!" Robin of Locksley was the title given to Brian Blessed/Kevin Costner in Robin Hood Prince of Thieves, one of the most enjoyable films ever. Who cares if Kevin locked the director out of the editing suite and it was nothing like it was supposed to be. Who cares if he just spoke with an American accent. I met Brian Blessed last year and he told me he was supposed to be Little John but that he was filming something else and had to settle for the cameo. That. Would. Have. Been. Awesome. The gin is available online. And in a pretty gift set as well that I would accept if anyone wanted to buy it for me.
4 Zymurgorium Turkish Delight Gin – I really hate some flavoured gins because they don't remotely taste of what they are supposed to. Like chocolate gin which just tastes rank. This Turkish Delight one might come out of Manchester but it's class. It genuinely tastes of proper, old fashioned Turkish Delight. Available online.
3 Silent Pool Gin – This is everywhere now. Huzzah. It's made in Surrey, at the beauty spot where they found Agatha Christie's car when she disappeared that time. It's got no fancy theme but has a really good, smooth flavour. It tastes great with Fever Tree Lemon Tonic, or just bitter lemon if you can't find that. Seems to come and go from some supermarkets but Waitrose always have it. As do Duty Free at Gatwick and Heathrow.
2 Tanquary Rangpur – Its an Indian themed version of a classic which is heavily flavoured with lime. If you have it with Fever Tree's elderflower tonic and a sh*tload of ice on a hot day, it is just about the most refreshing thing you will ever drink in your life. Morrisons and Waitrose have it, not Sainsbury's.
1 Boe Violet Gin – My absolute favourite at the moment. It's sweet, but awesome. And less of a ball ache than making Aviation cocktails. Pair it with ordinary/slimline tonic because you don't want to mess with the flavours at all. Available online.
And Avoid: Edinburgh's Plum and Vanilla. It tastes like vinegar. I don't like Ophir, which is an Indian themed one, because for me the cloves are overwhelming. And Williams. It has a staggering 40 odd botanicals and a Union Jack bow tie on the bottle but one of the ingredients is beer hops, so it tastes yeasty and sh*t.
So: Of course there will be another DVD, which if your Sp*rs is about as close as you ever get to a trophy. These tossers haven't cost us a spot at Europe's top table next season, losing to the likes of Palace, Bournemouth, Watford and West Ham has. I'm going to save my publisher a heart attack and go home to write about the carnage of the Great War. A less depressing subject than this.
AC
Don't forget you can also follow the blog on Twitter: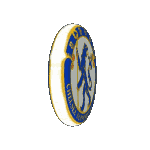 You can see all ACs Blogs here
DISCLAIMER: All articles written for the Chelsea Supporters Group 2005 (CSG) are those of the author and do not represent the views of the CSG. The views and opinions expressed are solely that of the author credited in the article. The CSG do not take any responsibility for the content of its contributors.
'Chelsea Supporters Group' can be found on Twitter and Facebook