Out Of My Sight! Thou Dost Infect My Eyes!
Chelsea 1 West Ham 1 – Sunday 8th April 2018 16:30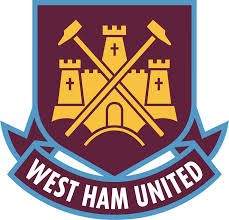 I should be in Krakow right now. Where it is 24 degrees. Thanks for nothing SleazyJet . You orange b*stards. Also. A cluster of the Chelsea Chicago massive are in town. Jägerbombs were had on Friday. After having to spend the whole of yesterday typing about George VI and the Battle of Jutland whilst suppressing the urge to vomit on my keyboard, I remember why I don't touch the stuff.
For Ray Wilkins. Wherever you've gone, I hope that the sun is shining. I hope that you can feel the outpouring of love and affection for you from throughout the footballing world, because the truth is that nobody tells you what you mean to them until you are gone. And that's a shame. Because you mean so much to those you have left behind. Even my one Gooner friend shed a tear for you this week. And he has no soul. I hope that where you are, the clock has been turned back thirty years; that there are endless green football pitches and that you are running free at the height of your powers, with your luscious hair streaming behind you and the roar of the Stamford Bridge faithful in your ears. I hope that you have found cherished loved ones and lost friends to reunite with, that you have found peace from all your earthly worries, and a prime spot now and always from which you can support the Blues with us from above. A football club is just a club without devoted hearts like yours. People like you make us a family. You are our past, you are our present, and we will make damn sure you are our future too. You will not be forgotten. KTBFFH
In the News: To be honest I didn't want to look at a paper after Sunday, and I put myself under a total media blackout after Wednesday night lest I choke to death on my own gin-flavoured vomit reading the outpourings of those scambling, saucy weasels with a plentiful lack of wit in the press. (I'm going with Shakespearean insults today, just because I feel like it) For those still smarting from last week, just remember the bigger picture. In the time it's taken them to win at Stamford Bridge, buy a half and half scarf for £20 to commemorate it (suckers) and start editing the DVD of it, we have won the Champions League, the Europa League, the European Cup Winners Cup, five league titles, six FA Cups, and four league cups. And all of their team was born. Yes, verily they may enjoy their five seconds of glory, they will still be starveling elf-skins stinking of bull's pizzle at the end of them.
But just for you, I've had a quick shifty at what the Red Swarm have been up to. Huzzah! Real are hesitant about signing Eden. All those letters I'm sending them pretending I'm with the Russian mafia must be working. A Spanish newspaper has also likened Pip Squeakiola to Joseph Goebbels. Both poisonous, bunch-backed toads, undoubtedly. Wouldn't be overly concerned if anyone punched either in the face repeatedly but it's a probably a bit hysterical likening the Catalan ribbony thing to Nazism. Pogba was allegedly offered to City in January. Probably just to sit on one of their many empty seats and make the place look full. Having said that, if you said to your average United fan "you're going to spend a fortune on a pigeon liver'd, three inch-fool who spends more time dicking about with his hair than he ever does doing anything useful on a football pitch BUT he will deny City the title for a few days and ruin their party," they'd probably take the deal. If we bring Batshuayi back he needs to either have his fingers removed or just be gagged from speaking to the press or having any contact with social media. I had to google what "Futsal" is. Answer? "A waste of f*cking time."
The Others: Back down to earth with a bump for Klippity Klop and his band of barbermongering, cream-faced loons. Shame. Hilarity occurred in Manchester. City have shipped six goals in four days. And if three were scored by a combination of Smalling and Pogba you need to take a serious f*cking look at yourselves. I needed 4.5 goals to complete my winning accumulator so I couldn't have given a rat's a*se who scored them. Nothing that happened is likely to help us make the top four. Because we suck at winning.
Us: Christensen didn't train this week so we get Cahill – well at least all of the nappy sh*tters will have someone to blame for everything that goes wrong, I said.
Them: I honestly couldn't pick most of their whoreson mountain goats out of a line up if you gave me a lifetime supply of Boe Violet Gin.
We started off with a tribute to Butch. The applause went on so long it confused the f*ck out of the players. Wet Spam have literally no class, but nigh on every single one of their fans applauded with us. Thank you.
But you have to start as you mean to go on with this lot. Namely with
You're Not West Ham Anymore.
Ouch.
Our first half-chance came at range from Willian on two minutes but it was blocked easily. Eden almost sneaked it in the far corner a minute later but no joy. At the other end nothing from them. They might have got out of their own half once in the first five minutes. They were time-wasting already. Whichever moron ever thought this bog-eyed, fustilarian dullard could have managed Manchester United belongs in a padded f*cking cell. A boil, a plague sore, an embossed canker on the posterior of the Premier League. The tartness of his face sours ripe grapes.
We would have to be base villains on a monumental scale not to beat these foul, ass-headed lumps of deformity. And yet after a quarter of an hour we still weren't ahead. Please let this not be like threading the eye of a needle getting into the box for 90 minutes with all these fat b*stards in the way.
But then things improved. On 21 a corner from Willian didn't quite come in at the right height. Morata was a mile offside when scored on 23, or so it looked up in the Shed, but at least they were properly running at them now. He'd already annoyed myself and Alf Garnett (sitcom alias) by chatting happily with the defender marking him. I'd have given this game to Giroud, because he stands up better against pestilent, meathead defenders and at least if he got caught offside he'd still be fighting, and like a rabid Scotsman and trying to knee them in the coinpurse. These, for me, are the games we bought him for. There are times when I remember Costa running at keepers on the slimmest of opportunities with a look of beast-like lunacy and I miss it. Thin Costa. Not fat moany Costa. Because our selective memories have largely forgotten the latter.
Good move on 28, involving Morata, but the ball ended up skimming agonisingly across the face of goal and Willian was just too far away to poke it into an empty net. Shooooooooot we all yelled at him on the half hour and from twenty yards Little Willy did, but it was just wide. This might well have been the longest half hour of my life. Since last Sunday. We were in on 35 minutes only for their blasphemous knave of a Goalkeeper, who hadn't moved faster than a f*cking sloth dragging itself along the ground with two bleeding paws all afternoon, got his foot on it at the last.
It was ok though. Because moments later we finally scored. Alonso was basically playing up front with Morata, they were so sh*t going forward. But chances were few. So the Shed entertained itself with
If you wear a yellow jacket you're a ****
To one of our number that was presumably innocently going down into the stand for a p*ss or a pint. Mind you, with Singha, what's the difference? I think he saw the funny side.
A minute after the break we could have doubled our lead when Willian and Hazard emerged from some tippy tappy stuff in the box and the former stabbed the ball painfully close past the far post. We looked even more at it. They looked even more sh*t. Cahill. Yes CAHILL set us off in another run on 49, there were was a brief interlude when Moses lost the ball and had to win it back again, then the final effort went into the hands of the reborn whippet in their goal. Then yet again with the ball across the face of it, and who ran into it finally? Moses. The ball went over the roof and caused a half an hour delay on the District Line when it landed on the tracks. Apparently. They had been awful, but we were still only one goal ahead and right now I don't trust us as I could throw Charlie Adam in my netballing heyday. Thou art as fat as butter. A header from Morata went over the bar on 54. On 58 we saw a great ball in by Willian, Morata smacked it home. Again. And apparently he was offside. Again. To give him his credit, he had got more physical as the game went on. So he was running at about 60% of how mean and nasty I personally would like to see him on a football pitch.
They started the ball rolling with the substitutions. Patrice f*cking Evra. Has his pet lion cub not eaten him yet? 66: Oh Eden! Should have passed to Willy in the box! A couple of minutes later Moses almost scored a blinder from out on the right but it was just wide. Are you seeing a recurring theme here? 70 minutes and dare I say the wind had gone out of our sails slightly. This is why we have substitutions in football. Nobody has told Antonio Conte. In his world you wait until it's redundant. It's like realising you've got a load of shrapnel in your pocket ten minutes from closing in a bar and buying a random round of shots that nobody really wants that have no purpose other than to spend money for the sake of it.
Their goal was Gary Cahill's fault. I will let you have this one. Be gracious and espouse your torrent of effluence upwind from me, because I have too much respect for him to flog it to death. 16 attempts. One goal. That's the bigger problem for me. On 76 minutes Pesto (f*ck thee, autospell) and Giroud were ready to come on, the time wasting was criminal and West Ham looked like Brazil in 1970. A save by Thibaut on 77 kept us in it. No. You haven't read that wrong. Commence meltdown. On 78 there was another reaction save from the sloth from Giroud (He reverted back to negative warp speed after they equalised) When Marc Noble is robbing the ball off you, you know you're in the shit.
Refwatch: Raining. A death in the Chelsea Family. Not going to make top four. All the prozac in the world wouldn't fix our miserable manager and we get given Kevin Not My Friend. The inexplicable stupidity (His wit's as thick as a Tewkesbury mustard) started with the mindless awarding of non-existent free kicks after twenty minutes. Blanking Moses being kicked to the floor, incapable of noticing obscene manhandling in the box, blind to time-wasting, or players faking injury rolling back onto the pitch to kill the game. Methink'st thou art a general offence and every man should beat thee. Once again, he's an incompetent who should rightly be working in Chicken Cottage. But not on food service though. Mopping floors. But we were worse than he was in the last 20 minutes today.
On 85 Cahill was beaten but Kante bailed him out. Another break for us, another shot straight at the keeper. Aaaaaaargh! Antonio has got his f*cking hands in his pockets again. He's being outwitted by David Moyes, who couldn't outwit my kitten, and he's got his hands in his pockets. 87 minutes saw another f*cking flying save from the sloth then more lying on the floor from them before we could take the corner. There better be a minimum of five minutes added on to this.
And there were. Another corner, another one of them lying on the floor. Not My Friend oblivious to cheating. But once again when we finally got to take it it was no not good. Cahill's header was on target but the sloth claimed it with ease. Etc. Etc. F*ck this.
I've just realised that the sloth/whippet was Joe Hart. Ha. I forgot he even existed.
So: Still not clinical enough, but West Ham are so sh*t it shouldn't have mattered. But we are our own worst enemy. We are not worthy of the Europa League at this point. Someone is going to have to explain the me why I hear so many people digging Hazard out as the main perpetrator on the pitch, because I just don't see it. He has a tendency to disappear late on if we're collectively sh*t, but don't they all? He's not got one foot out of the door whoring himself out to Real Madrid. He's got a dream to play in Spain before he dies and the press won't leave it alone.
For me the manager is rubbing off on the players, who are not blameless by any means but sh*t rolls downhill and it's what you get for wanting to be the man in charge. Ugly, cold hearted responsibility. We are not the sum of our individual parts, and it can't be that every single player is suddenly dogsh*t. Most of them won the league last season, though a lot of them could do with a course in football b*stardry under the tutelage of Roy Keane this summer. Cahill and Azpilicueta were screaming at each other today. And not over the Pikey goal. These are two of the nicest, most professional men in football. Probably too nice. And then Thibaut gets involved. He never speaks to anyone. And there they are yelling at each other. This is what we have become.
This is a multifaceted clusterf*ck of a season. It is not all "The Board's" fault. My God, yes, the people up top have to take some of the responsibility. But. BUT. For some, "The Board" has become this bogeyman-like spectre that takes the flak for everything now that Emanalo has gone. Does our board need revamping? Yes. Does it need a proper football man in it? Absolutely. Didn't Hiddink want in? Recruit someone of that stature and put a Lampard or a Ballack underneath him to learn the ropes and build for the future. But is "The Board" this rampant multi-headed beast cut from Greek mythology that independently runs amok without the knowledge of Roman Abramovich? Don't you think if you put nigh on a billion pounds into a project you'd make damn sure you know everything that's going on? Abramovich is "The Board."
I've said enough times that a lot of the club's hard work in the summer transfer window went unrewarded. This was hard work, something like £200m worth including January, that they still did in the face of a league-winning manager who suddenly started dropping bombshells about the prospect of moving on. They were willing to stick with this guy, they were, though perhaps wary of spending a fortune on a volatile personality who might do a runner. We wanted to stick with him too. The only person that wasn't happy with the prospect of a long term role at Chelsea was the manager himself, in a scenario that has played itself out remarkably like it did at his last club. Nobody has ever wanted Antonio Conte to leave Chelsea, except Antonio Conte. Nobody has put this pressure on Antonio, except Antonio. And the Red Swarm have jumped on it like the rabid dogs that they are and he's got nobody to blame but himself for the constant references to his future. I'm not angry. I'm disappointed. What a crying f*cking shame that he's turned out to be a bit of a bunny boiler. There is no point in sacking him now. It would be akin to waiting till a manager had definitely got your team relegated and then getting rid of him with half a dozen games to go. You sack managers mid-season because your preempting a disaster and you believe a new man can come in and turn it around. That ship has sailed. Into a force ten gale. And sunk. I never advocated sacking Antonio Conte. I still don't. I think we are long past the point when they should have pulled the trigger if they were going to do it. And I don't want us to pay him off.
You can approach a job you hate one of two ways. You can turn into a batsh*t crazy nightmare for everyone else to be around and become a burden to the organisation, or you can at least hold your head up and earn your money till you find a way out. I'd expect the latter for circa £8m a year, but I think it's pretty clear which option Conte has been running with for the past few weeks. It's not all his fault, but the longer it goes on, in the harshest possible terms he's becoming like a cancer in the club. Because there is no way that this does not effect your staff. The players haven't lost the ability to kick a football. They're going ahead in these games. Madrid in the group stages, anyone? What has been lacking all season is a clinical ability to finish a game. And now as a group they fold in the face of adversity, like jellyfish. They don't rally, there's no strength. We are lacking a dominant personality. We were spoiled to have leaders like JT Lamps, Cech, Ivanovic and Ballack all in the same side. Conte was full of that passion last season. If he's not this season it's a conscious choice, unless he's had a lobotomy. If all you hear is your boss telling everybody his men you aren't up to it, or he doesn't have enough money spent on him to win, or that he is doing the absolute best he can every time we fall flat on our faces then I'm sorry, but that gets inside your head. Because if anyone should be stupidly optimistic, at least in the press, then it is the manager. Tell people your employees aren't good enough, enough times, and they will start to believe it themselves. The problem today wasn't ultimately that Gary Cahill made a mistake, it was that we squander the majority of our chances in every single game we play and that we are more fickle than something really fickle that I'm just too bored now to think of. I'm sorry Antonio, once again I thank you for last season, you are a nice man, but "thine forward voice, now, is to speak well of thine friend; thine backward voice is to utter foul speeches and to detract."
The club played "Every Little Thing's Gonna Be Alright" at the final whistle. Everyone's sense of humour is officially worn through for now. Went down like Dele f*cking Alli in football boots made of cement. Don't do it again.
This season has become like the third Lord of the Rings film. The battle ended and you lost interest and then every time it faded out and you thought you could leave the f*cking cinema it faded up again so someone could start yapping or singing Elven folk songs. In the words of The Prince of the El Salvador Chelsea contingent: "Exactly like that. But getting kicked in the balls with each fade." Just put us out of our misery. Please.
AC
Don't forget you can also follow the blog on Twitter: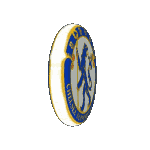 You can see all ACs Blogs here
DISCLAIMER: All articles written for the Chelsea Supporters Group 2005 (CSG) are those of the author and do not represent the views of the CSG. The views and opinions expressed are solely that of the author credited in the article. The CSG do not take any responsibility for the content of its contributors.
'Chelsea Supporters Group' can be found on Twitter and Facebook