Stay Away From Patient Zero
Chelsea 3 Bate Borisov 1 – Thursday 25th October 2018 20:00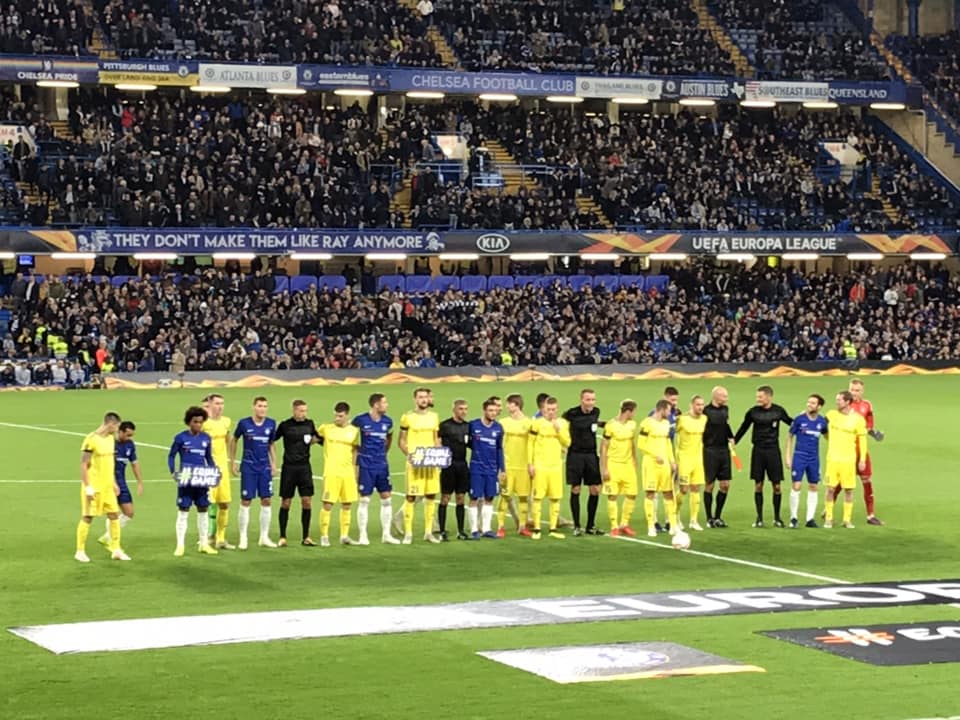 In the News: In the world of petty media f*ckwittery, we've had a multitude of dross about how Ross Barkley has had the tattoo commemorating his Everton debut removed. Ungrateful Chelsea wretch that he is. Except that he has had about a yard of the things burnt off because he decided the whole sleeve looked sh*t. A rare and commendable move amongst footballers. Ianni has been charged, because he works for us. Alonso has signed a new deal, and Rudi is set to follow apparently. We've decided to let Mason Mount play in the cup game next week, which is all very sweet until he dumps us out of the cup, and everyone is mean to him, and then all turn on Frank and it becomes a Press Pleb feeding frenzy.
Keita says he hasn't fathomed listening to people Speak Scouse in six months. Who wants to tell him he never will? And that he needs to invest in a snorkel? Chequebook Pulis says he's never heard the Bridge so quiet. Might have something to do with a stupid early kick off, or the fact that his lot didn't make a peep until the game was well into the second half. He could obviously have added to the volume had he not spent the entire game slouched in his seat sulking like a great big tart.
The Others: In Europe's secondary competition United were bitchslapped around by Juventus whilst Ronaldo walked around on tiptoes trying to look taller than everyone else. Because that's what he should be concerned about right now. This is after United managed to risk a fine by being late despite staying 250 yards away from their stadium. As someone who has missed a quarter of a Champions League game at Old Trafford because they and the local plods couldn't orchestrate a p*ss up in a brewery where all the doors had been left open and the staff had all gone on holiday, I say, ha. Real Madrid finally won a game. Against Minnows. And they've got UEFAlona at the weekend. Conte in! I know, I'm mean. But then Hazard wouldn't want to go there. And I'm not as mean as St Pep, who let Zinchenko buy 27 tickets for his Ukrainian friends and family and then didn't even put him in the match day squad. Ouch. But nothing is more amusing than watching Sp*rs freefall out of the competition after they bragged so heartily about being in it in the first place. Suckers. Still trying to decide whether Lloris being utterly useless when he's sober is more amusing than Jermaine Penis having a massive bitchbaby meltdown about the goal he wanted to stand.
Our Game: The Chicago massive are still in town including our favourite Chelsea fake-hooker, my fellow history loser and BRDJ – also known as Patient Zero. Don't leave him alone with your pork.
Them: It took me until Hleb was subbed off to realise that I'd heard of any of their players. But dispensing with Eastern Europe's underated finest is what fighting for Europe's biggest trophy is all about.
Us: A multitude of changes. No Eden Hazard obviously, since Ashley Young did his best to cripple him. He wouldn't have played anyway. Chances for Christensen, Cahill, Zappacosta, Emerson and Fabregas. Pedro Pony gets the opportunity to retake a spot in the starting line up after his injury and The Beard is picked up front over Morata. Most importantly, Ruben Loftus-Cheek gets a start. And he needed to come sprinting out of the blocks in an attempt to catch up with Ross Barkley.
My he did. Within a couple of minutes he had put himself in a positively Lampardlike position to pounce on the ball in the box and make it 1-0. It could have been two in the sixth minute when he launched forward again, but Willian's shot was deflected over. It was going to be a long night for our Belorussian visitors, for Ruben was on a hatrick after eight minutes when we carved them open again.
He's having a field day said Mrs. Brown
He needs one, said I.
And in the opening ten minutes RLC had basically outclassed everyone on the pitch. The remainder of the half was spent watching an endless litany of Chelsea chances go begging.
On 10 minutes Pedro Pony was almost on the end of a sublime ball forward from Fabregas. Mrs. Brown applauds his granddaughter's shiny nickname for the artist formerly known as Pesto, but has decided that when he's bad it gets reversed to Pony Pedro. The 14th minute saw a criminal miss on the line from Christensen coming in from a corner. All anyone wanted right then was a third for Ruben. He got the chance on 15 but the goalie comfortably took the ball out of the air. Forward we came again. Zappacosta crossed it into the box but nobody was deep enough to hit it. Then we lapsed a bit. 20 minutes had ticked by and suddenly we were sloppy in places. It was all a bit too easy, and there were lazy giveaways from Willian and Zappacosta. But the opportunities continued to flow. Kovacic squandered a shot on 23. He hit another one straight at the defender shortly afterwards, reinforcing my opinion that in terms of finding the goal he is the is the new Mikel and should be banned from shooting, ever. He missed out on a header on 29 too, before Willian shanked another chance wide. Of all people, The Beard wasn't getting a look in and there were some frustrated exchanges when he ran into position and the ball wasn't played through. On 35 a quick break and Willian ran the length of the pitch and touched it in towards the Frenchman, but it was just a tad long. Before the half ended Ruben had yet another chance to claim the match ball, and then in injury time it fell to Willian in the box. He launched himself up like a gazelle, toes pointed and poised for the overhead kick. Then managed to hit the roof. Oops. Still, fifteen shots to their one off target, and none of us could remember when that was.
At least one of the random extra officials behind the goal kept himself amused this evening. I have never seen anyone spend so much time fiddling with their hair as the one at the Shed End. Borisov were still plugging away, in the face of overwhelming odds. They won their first corner in the opening seconds after the restart, but unfortunately it was bad as ours generally are. Then normal service was resumed. On 53 minutes RLC had his hatrick. The keeper could have done better but it was well deserved for all of his effort tonight.
Sarri began the subs straight away with Burnley in mind. Willian off… go on… Hudson Odoi… But no. Moses first. Shame. Unless you're Moses of course. Pedro Pony made way shortly afterwards though, and on came the youngster. Both subs were in the mood, given a rare chance to impress the boss. Finally, just after the hour mark the opposition managed a shot on target, but it was rather tame. I was feeling sorry for The Beard at the other end. He'd not had a decent ball to latch on to all night. That's not to say that more chances weren't piling up for us. Zappacosta forced a flying save on 66, then finally The Beard got a great shot off but it was met by a bit of an epic save. Then CHO tried to pass it into the net. The visitors were still giving it a go thought, although someone needs to tell their goalkeeper that there's no point wasting time when you are losing. Everyone around us was starting to go home. Mrs. Brown and I did have to have a chuckle as one walked past us and declared loudly: "It's much smaller than it looks on TV."
Then because we are a little bit too benevolent for our own good (ref. United game, Mount playing next week, etc) we decided to let them score a goal. Aleksey Rios. Who I wouldn't recognise in a lineup if you gave me all the gin in England. Mrs. Brown had already mapped out an entire nightmare scenario where they got another and we then spent the last ten minutes running about like headless chickens trying not to drop points against a team that looked as much as though they belonged in this competition as Sp*rs do in the Champions League. But Ruben was trying for a fourth and nearly succeeded on 82 minutes, and that was basically it for the action.
So: The most comfortable display I've seen since, well, the first half against United. Fabregas shone, as of course did Ruben Loftus Cheek. Does Barkley have competition? Is this beginning of a glorious run into the first team? Or did he just admirably turn up on the night against a very poor side? He was imperious at times tight, exhausted by the end. He could have done no more. We'll see, but he deserves his plaudits tonight. That's it he even gets a mention in the press. Who will inevitably produce a lengthy article about how The Beard didn't score whilst having a massive circle jerk about Arsenal's unbeaten run that a pub team probably could have amassed against the opposition they've faced lately.
The Kid's fund is up and running. As with last year we'll be shaking down Blues far and wide in aid of children who will spend Christmas in a shelter owing to domestic violence. Last year not only did we manage to fulfil their modest requests from Santa, and then some, but we also helped out a family in dire straits with winter wardrobes for all three little ones. You can find out more by dropping me a PM on facebook under the Girl Who Likes Balls Page or on twitter: @CFCgwlb
AC
Don't forget you can also follow the blog on Twitter: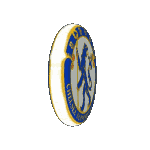 You can see all ACs Blogs here
DISCLAIMER: All articles written for the Chelsea Supporters Group 2005 (CSG) are those of the author and do not represent the views of the CSG. The views and opinions expressed are solely that of the author credited in the article. The CSG do not take any responsibility for the content of its contributors.
'Chelsea Supporters Group' can be found on Twitter and Facebook