Jingle Balls
Chelsea 1 AFC Bournemouth 0 – Carabao Cup Quarter Final
Wednesday 19th December 2019 19:45
Too drunk and then too ill to post the Vidi/Brighton write up before we played Bournemouth. Which is a shame because I think I was pretty hilarious. I'll stick them in the book at the end of the season.

In the News: And on some cold and bleak day in mid-December, behold, how along with anyone who's witnessed either tenure at Chelsea, or his time at Madrid, or just about anywhere else, I turned out to be right. Chequebook Pulis has succumbed to his usual third season bonkery and taken a swan dive from the top of the managerial tree, face first yet again into a pile of money he didn't earn. More fool United for not envisaging that when they signed him up. The 65 words they spent axing him is a lot less extravagant than the reported £22.5m payout. Shots of him riding away from the Lowry Hotel, who were relieved to finally get rid of their illustrious squatter, revealed that as with his departure from Madrid and others, he had immediately taken on the guise of a slightly chubby kebab shop owner as he absconded back into obscurity to do battle with his multiple personalities. Again. Down on his luck, but minted, and back at the right end of the country, he was spotted at Harrods amidst rumours that Real want him back. Surely not!?
His replacement? Solskjaer. Who's allergic to grass. Good luck with that, though he will reportedly be let loose with the United credit card.
Sound piece of writing from Martin Samuel on the Y Word saga. Points out that the word does not belong to Sp*rs fans, therefore they can't reclaim it. I stand by my permanent stance that you won't stop some idiots using it, including our idiots, until you clamp down on ALL of the idiots using it, no matter who they support. And that should be the only aim. But is it in any wonder that Kick it Out is failing in its endeavours when everyone who works there walks out reportedly because of bullying? Not a good example.
In Europe's secondary competition United have got PSG, Klippity Klopp is on his way back to Germany. In terms of the important contest – the Goons are following in our footsteps out into the Belorussian countryside and Celtic got smacked with Valencia. All of the drama, however, will be in Malmo. Not because of the heavyweight contest we will be embroiled in with them come the new year, but when the European away faithful see the price of a pint.
The Others: Piers Morgan. Highlight of the evening. Partly because wearing a Sp*rs shirt somehow immediately made him look like a sad little wino who spends his days picking up fag ends off the floor outside Lidl. Hurrah for Burton Albion, the trip everyone immediately wanted for the semi-final. But we had to beat Bournemouth first…
Us: No false nine tonight, The Beard, Fabregas, Christensen and Emerson got starts, as did RaR. (I'm still not giving up until people do a little Raaaaaar type tiger thing when they see Ruben and Ross on the team sheet together)
Them: We like Bournemouth. But not tonight. A return for Aké, close up of Callum Wilson, who some people bizarrely think is the answer to all of our striker woes. They sit 11th in the league, but their run of form is deceptive as they've had to play 3 of the top 5 in the last couple of weeks.
And so it wasn't surprising when the game started more evenly than you might expect. A curling shot from Dave on 7 minutes was easily claimed, and Ruben put a fantastic ball through to Willian on which the latter just failed to get his foot. Bournemouth were doing most of the defending, but by no means had they come to sit back and make no attempt to get forward. Their first break, after a quarter of an hour was promising, but the shot well wide. The Beard could have put us ahead. "Morata would have scored that," said Mowgli (Special Alias) He'd only had a small Peroni. This was going to be a long night. Excellent interplay with Willian moments later, but the keeper parried the close range shot with his nuts. "Morata would have scored that," said Mowgli, making me feel the need to punch him in the nuts. Ruben was having a good game, much of what was good coming from his efforts at driving us forward. Not all out own way though. Dave had to put in a solid block at our end, before RLC sent another ball out to Little Willy.
Another confident save from Boruc, which was remarkable seeing as he looks rather porky for even for a goalkeeper and still we couldn't break the deadlock. "Morata would have…" That's as far as Mowgli got before I snapped: "Morata would have been offside you chump." This reads like we dominated the game, but in actual fact the 75% possession didn't leave us with any sense of ease about the fact we were still level. It just didn't seem that one sided. A diving save was required from Kepa on 35, while I ranted about Christensen wearing long sleeves. Did you ever see Terry, Ivanovic, Alex wear pyjama tops? No. And plus, he's from Denmark. Man up.

We were destined to go into the break without a goal. Barkley put one into row Z on 41 minutes, then on 42 RLC chased down the wing, but when Dave crossed it in he found The Beard's head, but not strongly enough, for there was nothing for him to derive any power off the flick and put it in the net. In fact a deflection was all that saved us from being behind at half time.
And so it continued. Almost a lucky break on 49 thanks to a run from Ruben but the keeper beat Willian to it. Still we couldn't get through, and we were going to need to ratchet this up with a couple of subs in the next ten minutes before people started panicking and slagging off the players. Sarri wasn't going to wait that long. On 54 Little Willy went off for Pedro Unicorn. Moments later Hazard started taking off clothes too, which always makes me happy. "Here comes the heavy artillery" says Mowgli knowingly. I had to bite, just to see if he's actually ever read one of my books. "Just out of interest, what constitutes heavy artillery? In the First World War for instance." His answer? "Cannons and guns and sh*t like that. With big explosions." So the answer is no. He hasn't. But he might have flicked through and looked at the pictures.
Barkley made way for Eden, and when Bournemouth began to ring the changes, the game opened up. The only reason it was still goalless on 70 minutes was because both teams continued to squander their half chances. Another deft block from Dave on 73 kept the score level, because still the stats didn't reveal just how competitive this was and again we had to scramble it clear on 74. Christensen didn't look too spritely when he went off on 80 for David Luiz, and with our subs done this could have been our lineup for the next forty minutes or so if we didn't score a goal quick. It shows that it's your first game of the season if you are sitting there slating Kovacic and telling him to f*ck off back to Madrid, "so we can play our own." Who were on the pitch anyway. Kovacic was great last night. The difference, though, was the substitutions. Pedro Unicorn was charging about like he was high on magic fairy dust, on a one man mission to win it, and with a little over five minutes to go he combined with Eden Hazard to send us in front. Bournemouth thought that they were fouled in the build up on, but it would have been harsh to disallow it. Good call from the ref. Personally I've always thought anything Taylor was pretty much unimpeachable. She says, unable to keep a straight face.
A couple of penalty shouts from us in the remaining time, but neither were convincing. Bournemouth still hadn't given up. We very nearly had a second after a blinding run from Hazard and Kovacic in injury time, they look so alike at speed don't ask me which was which, but the keeper threw himself in its way. They'd resorted to Defoe by now. Luiz lost the ball, but once in the box their Wilson thankfully back-heeled it straight to Ruben. We hit the post, and Luiz had to employ his most cunning shthousery to dump Joshua King face first into the chalk at the last. Still, with almost the last kick we were under threat, but thanks to The Beard putting his rather notable behind in the way of a final attempt on goal from the visitors, we secured the win. Thank fck for that.
So: Utterly predictable that City would get a little jaunt to Burton, wherever that is, whilst we got sent back to Wembley. We better put in more effort than last time. In the meantime, on to Leicester on Saturday.
We did the drop for the kids Christmas presents today, and there were not a few tears when we turned up with endless presents, equipment for the house and the possibility of funding deliveries of fresh meat, fish, fruit and vegetables throughout 2019. Without it the residents have to rely on the food bank, which is of course all dry goods and tinned. We're nearly at the magic £1700 mark, but not quite, so any donations are still massively appreciated. You can join in by using PayPal: alexandra.churchill@hotmail.com by cash at the Leicester or Palace games
or contact
AC
Don't forget you can also follow the blog on Twitter: @CFCgwlb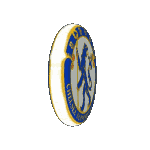 You can see all ACs Blogs here
DISCLAIMER: All articles written for the Chelsea Supporters Group 2005 (CSG) are those of the author and do not represent the views of the CSG. The views and opinions expressed are solely that of the author credited in the article. The CSG do not take any responsibility for the content of its contributors.
'Chelsea Supporters Group' can be found on Twitter and Facebook
me for transfer details.