A Week in the Life of Chelsea
Chelsea 2 Brighton 0 – Saturday 28th September 2019 15:00
Behold. The largest blog ever.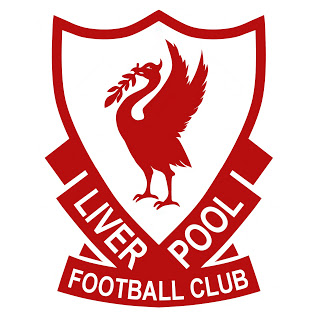 Chelsea 1 Filthy Red Scouse 2:
Rarely are you this proud of your boys when they don't win.
The return of the Kante twins! Huzzah! Mason Mount also fit to start. Emerson also made his comeback in the starting lineup after a spell out. The game started at a frenetic pace amidst a righteous and everlastingly entertaining chorus of Steve Gerard (Gerard) slipping on his f*cking arse. They were rampantly trying to get an early goal as we moved on to In your Liverpool Slums. There was a lot of puzzlement as to why Michael Oliver was wearing the same outfit as their time-wasting schmuck of a goalkeeper, before the first real forward movement from us saw Little Willy comfortably manoeuvred off the ball. "Got to scream for a penalty though? Haven't you?" Said Tyler (Sitcom alias) next to me. Alonso already warming up. Sigh. Was Emerson ever really fit to play? Was it worth the risk? Best chance for either side came to us on the ten minute mark, but fell short. Abraham, however: anyone worried about how he'd shape up to Dick Van Dyke, he was most certainly willing to give it a go. Then a stupid, stupid foul from Christensen gifted them a dangerous free kick. Admittedly we were at the other end of the ground, but it looked far too close to be that scary. Lucky c*nts scored anyway. Another set piece, another zonal marking fiasco, another goal conceded. Alonso was on. First thing he did was put a convincing ball into the box along the floor, but they punted it out. W*nkers. we were leaving so many back on corners etc., that Tammy was alone in the six yard box with the scum, but what we weren't doing was rolling over and playing dead. Which was something.
Two filthy fouls from Wijnaldum already. No punishment. Fearless tackle from Mason Mount blew away all semblance of nerves he might have had over that ankle. On 23 minutes we were in, and Mount was desperately screaming for Tammy to square it to him, as were 38 thousand odd Chelsea fans. We'll forgive him; because the run he made was outstanding. Their fans kept nicking the ball. Shock. Then came an equaliser and yet another VAR clusterfck. How fcking far back do you want to go?! I'll tell you how far, however far they fancy. Because it is completely subjective and therefore a waste of time and f*cking money. If anyone deserved a moment like that it was our leader Dave, who has looked bedraggled of late. But it was ripped away. VAR ruins yet another game for the people that fork out a fortune to be there. It was pointed out to me that it was no fun 4,846 miles away either. "I just startled my dogs, my wife, and my unborn child celebrating a goal disallowed for an offside seven plays before the goal was scored."
Nobody entertained the psychological impact of this sh*t, did they? Never more evident than at Leicester the day before when the home side came back to nick the game from Sp*rs. Jumping stadium, Pundits banging on out. But what about when it's the other way around? Immediately afterwards they were offside. VAR didn't care. They get a free kick. Then they're two up, every semblance of atmosphere was sucked out of the stadium, which now sounded flatter than Cheryl Cole trying to string a ditty together without 100k worth of autotune. Another set piece. Another shambles at the back. My interest in what I'm watching was wiped out flat. 1-1 to 0-2 in the space of a couple of minutes. Rewind in football is arse. The score in no way reflected the game, but it was the score, nonetheless, and the crowd was sincerely f*off. Short of Michael Owen cracking jokes over the tannoy, nothing else exists that would suck the atmosphere out of a stadium as quickly as quickly as this sh*t. By the time we got to the break, we'd lost Christensen too, so any chance to effectively change the course of the game using our substitutes had been halted in its tracks. We almost scrambled it over the line in injury time, but still no goal. Not that I would have got up and celebrated. VAR has rendered that redundant.
Their first act of the second half? Handling the ball. None of the 26 officials present or in Middlesex cared. Yes, I was still sulking. Lino must have the eyesight of a geriatric mole with cataracts. He f*cked us again straight after. Lovely chap. We subsequently cheered like we'd scored when he got a decision right. Their time-wasting was so bad that Henderson was called over and told to get them all to cut it out. Which ironically succeeded in wasting more time. To Oliver's credit though, a minute late he booked Alexander Arnold for attempting to spend four hours taking a throw in.
We made it twenty minutes without conceding again. In fact, we had clearly not given up, building momentum, despite continued slow-walking and their fans stealing another ball. On 68 another effort skimmed across the face of the goal, a shot curling just wide. Then the twins scored. Find something wrong with that. I f*cking dare you. Milner on for them. The Scouse equivalent of bringing on Mikel. Which pretty much summed them up for the remainder of the game. They'd never remotely been two goals better than us at any point, and now we battered them, whilst doing a pretty good job of shielding ourselves against the occasional counter attack. Shot into Adrian's hands on 73, the Batman came on for Tammy whilst Wijnaldum finally got booked for an outrageous professional foul. Henderson and his plasticine face were rightly booed off, as they resorted to just hacking us down in an attempt to stay ahead.
87 minutes we played a cross into the box just too high for Michy, he had a free header but it was wide. Dave, Mount and Kovacic combined and at this point the Vermin would have been doing really well to leave the Bridge with three points. But it was not to be. Players and management team gave it absolutely everything. The players sank to their knees on the final whistle. Everyone hanging out of their arse. Not a man out there that could have given it more by the time those gits crawled over the line having been dealt a reality check about running away with the title and all in blue deserved to be applauded off the pitch.
So: VAR is a c**. Especially if you are Chelsea, it seems, as it has not benefitted us once. the opposite, in fact. All you've done is taken the subjectivity of officiating a game of football off the pitch and put it in an office miles and miles away where nobody can see what happens and the paying, match-going fan gets utterly shafted. Human error, I could stomach, but looking for perfection when it's an impossibility has destroyed the Premier League. Actually, it's worse than that. They aren't even TRYING to achieve perfection with all of this f*cking offside toenail nonsense. Do you know what they told us the grand aim of VAR at Stockley Park? "To Improve their margins." This is what they have ruined football for. To slightly reduce the number of errors in the game. At a cost of millions and crapping on thousands of fans across the country. Give them a round of applause. And before any whiny red tossers call me bitter about the result, I've been a vehement opponent of this sh*t all along. The head of PR for the Premier League and a top person from PGMOL had three hours and multiple slideshows as well as an interactive session IN THE VAR ROOM to change my mind. They failed.
And breathe.
Nothing I've seen so far this season has done anything to change my opinion that zonal marking is douchey and the refuge of fools. Frank NEVER played in a successful team that did it so WHY?! It is the only issue I currently have with what he and his team are doing at the club. As the great Brian Clough once said, he'd never seen empty space score a goal. However, that is the second time already this season that we've played the team that didn't finish runners up in the final of the Champions League (I can't actually say it) and the second time we've run them down to the wire. They were positively desperate as that game wore on, and so that bodes well for the future. On our day, we can push anyone. Now we're looking to build consistency and integrate all these players coming back from injury.
Also, say hello to the new JT. Fikayo Tomori was a f*cking revelation and for me, an obvious choice to partner Rudi when he's fit again. It was also the best outing yet this term for Kurt. While we may have been guilty of a collective groan when Alonso replaced Emerson, through fear of what we were losing defensively, we never would have attacked with such vigour without him. He was excellent going forward. And let's all raise a glass to Mo Salad (autospell) who maintained his 100% record of not being able to play football at Stamford Bridge. Klippity Klopp is still fishing round in Kante and Tomori's pockets to find him. Little birdie tells me too, that a number of Scouse gits were ejected from the Shed Lower on suspicion of homophobia for using the rent-boy chant. Excellent.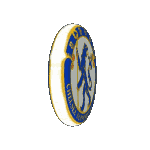 Chelsea 7 Grimsby Town 1:
Us: What a team. Teenagers Reece James, Marc Guehi and Billy Gilmour (who looked younger than the kids he was high-fiving on the way into the ground) got their full debuts. A welcome return for CHO, then we got Big Willy, Zouma and Alonso; Pedro Pony wore the armband, and there were chances to impress for the Batman, Barkley and Pusilic.
Hats off to Grimsby fans, a huge contingent of them, not only for making the effort, but for keeping it simple with their songs. Plan A appears to be to insert the word fish into any standard refrain. If this is not possible, Plan B is sticking it on the end. For example:
Everywhere we go
Everywhere we go
Everywhere we go
Everywhere we go
Everywhere we go
Fish. ​
A day out in the East Middle for me having been booted out The Shed. An evening with the indomitable JK of Fancast fame. Arrived in my posh seat just on time to see Barkley poke one home. Shocking of the keeper to let that past and less than four minutes gone. We could have had a second on six but it was mere seconds before Pedro and James walked round them and set us off on an attack that saw Michy pocket one too. James into the box, Pulisic leaves it for the Batman, who hammered it in. You're not singing any more. Harsh. Ross with something to prove after penalty gate, and he almost had a second after eight minutes.
Were we winning? Check. Was it likely that Grimsby would make a comeback? Not really. They weren't biting. So we commenced mocking Sp*rs, who had crashed out to Colchester the night before. Sing when We're Fishing from the visiting fans. A powering run from the Batman on 18 was only stopped with a handball. Alonso took the free kick, in complete defiance of JK who insisted he wouldn't, and over it went. We were the note fairies, side by side on our phones getting ready to report on what was turning out to be a thoroughly enjoyable night out. Not only on account of the hospitality sweets, but because we were seeing "the youth" take the stage at the Bridge. Then Grimsby got a cracking goal. Hurrah for the whole Shed End. Slight nerves at this point. We didn't want to end up all Sp*rsy. They were very fired up now. Their assistant was trying to fight the fourth official at every decision. Indeed, their keeper was so fired up he forgot how to put his gloves on. A smart chip from Alonso on 25 was just too long for Pulisic, who had started well, and three minutes later Michy leapt up but was too slow to get on the end of a header. Probably hampered by downforce generated by that silly ponytail. Acts like a spoiler. Pulisic made another deft run on the half hour, crowned it with a winning cross, but it was headed clear. A fair amount of Grimsby slow-walking going on, not to waste the game, I don't think, but they were blowing hard already and looking for breathers. Their manager was just as out of breath as his players. Made Wayne Rooney look sportsmanlike with the amount of whining he did. He was that kid in the playground that mouthed off then cried as soon as someone touched him. Also, there's no point turning up in a suit somewhere if you're going to continually spit your drink all over the floor and shove your hand into the arse of your pants to adjust your crack. We were beginning to reel them back in now. Stonewall penalty on 41, very silly defending to drag Kurt to the floor, though given the fact that he is the size of a bison, distinctly impressive. Ross Barkley less emphatic about taking this one, and Pedro Pony slotted it in for 3-1 before we ended the half.

A smattering of chances at the beginning of the second half. CHO was giving himself an unnecessarily hard time. Granted, it must be hard to watch this revolution occurring and feel like you have been missing out, but give yourself a break, kid. You're on the way back from a nasty injury, and you're not there yet. Eventually it was Zouma who grabbed the fish by the horns and put a fourth in. Another James cross, and the Frenchman sticks a long leg out to poke it into the net. Save forced by Hudson-Odoi on 62, Grimsby looking exhausted now. More kids coming on: Tino Anjorin, English, 17 and Ian Maatsen, Dutch, also 17, on for Pedro Pony and Alonso. Where was the armband going to go? Barkley, but he handled it like a stick of dynamite and chucked it on to Kurt. I don't think he'll claim anything every again. Anjorin slotted right in, but Maatsen was something else. He zipped about like Sonic the Hedgehog, looking like Ashley Cole reborn so far as his pace was concerned. He set us off on a spectacular run, but Pulisic's finish was just wide. Then he was off again, faster than Sam Allardyce when he got the memo about Wilkinson's two for one pick n mix offer this weekend. Meanwhile, CHO was driving himself slowly mad. On 80 minutes he was lying on the pitch in despair after the keeper blocked yet another one from him. But it was Reece James who banged in the next goal. It fell to him on the edge of the box, he thinks, why not? Hits it and in it goes to the lower right hand corner. Quite obviously meant the world to him. Thus putting, perhaps, the first nail in the coffin of our beloved Dave's Chelsea career. Expectations were stupidly high on his return from injury for this game, and he met every single one of them. Repeatedly. CHO was a good enough sport to go and congratulate him, before yet again he had an effort saved as he tried to stick it under the keeper on 83 minutes. Michy bagged a brace thanks Pulisic. The American had put in a stellar performance. Are you T*ttenham in disguise? We sang. CHO still wasn't giving up. In he ran again. He went one way, no path through, he went the other, then he changed his mind again and smacked it at the keeper's nearside. In it flew on 89 minutes, he finally had his reward for a solid comeback and we had seven.
So: Barely a first team starter in sight, and yet a demolition job. United next. Imagine my surprise that we get the w*nk draw. A chance, at least, to avenge that painful opener in August. Back then they thought we were going to win the league and the nappy sh*t was hitting the fan. What a difference a few weeks makes. And what a future some of these kids have at Chelsea if they continue to impress like this. Even if the opposition was off the pace, you can't fault the attitude on any of them. Everyone wants to take his chance under Frank. He didn't get on the scoresheet, and I haven't yet mentioned him, but Billy GIlmour was stunning. A thoroughly enjoyable exercise for those who made the journey up to the Bridge.
And so on to today…
In the News: Just about every country in the world wants Tomori to play for them. All we've heard about since Wednesday is how the Red Scouse's kids powered past MK Dons during the week. Not one of the Daily Fail's headlines about our game mentions that it was our academy that smashed Grimsby. Chelsea Twitter stupidity of the week? #JusticeforPulisic. This might be more incomprehensible than the removal of beef flavoured Wotsits. He's settling in. He is doing fine. Every time something is asked of him, he steps up. Yes, he cost a lot of money. Yes, he's our replacement for Eden. But do you remember the grown up, sensible conversation we had when he arrived? He is a baby. He has to settle in to a new club where the people coming up from the academy do not. WE'RE NOT EXPECTING HIM TO BE EDEN HAZARD NOW. He has a DECADE on the likes of Willian and Pedro Pony, so what do you think Frank is working towards? He is going to do great things at Chelsea. There's no reason to soil ourselves because he hasn't done them in six weeks. Lampard does not need to be sacked on account of imaginary bigotry or favouritism towards English players. Speaking of nonsense like this. Bernardo Silva has not said anything racist. Investigated for racial stereotyping? What? I've heard of everything now. Can we not actually deal with proper racism instead of fabricating it where it doesn't exist? Have you seen any single photo of him and Mendy? They look like a loved up couple. They are quite clearly very fond of each other. Is Mendy offended? No. Is their boss offended? No. Are their black team mates offended? No. Come to think of it, as an ethnic minority and recurring victim of racism myself, am I offended? No. Why is it the prerogative of strangers to get wound up about what they or any other mates say to each other? If you don't like it, don't follow them. If I started wailing every time I saw something I found moronic and offensive on social media I would collapse in a fit of exhaustion inside an hour. And that would just be reading Katie f*king Hopkins's timeline. And so I ignore the hag. The Twilight Saga offends me because it's a crime against the English language. So I don't read it. If you don't like Silva's sense of humour, move on. Because the person he is joking with obviously does. I call Mowgli a c** on average 200 times a week. Sometimes in front of other people. If he laughs his head of am I concerned about a few people I've never met interpreting that as my being discriminatory against vaginas? No. A large contingent of society needs to get over themselves and worry about actual problems humanity has like genuine hatred, wars, global warming and plastic pollution and world hunger and Nicola Sturgeon and other sh*t that deserves their wrath.
Having tanked against Olympiakos, and Leicester, and the mighty Colchester, Sp*rs are in crisis. Klinsmann ready to come in, apparently, or Allegri. Ozil apparently needs rest. After playing, at the time Emery made this stupid statement, a massive 71 minutes of football so far this season. Solskjaer's appointment was a flawed act of desperation, claims one Press Pleb. No sh*t. Does he also know that the sky is blue and that Gary Lineker has slightly large ears? The Norwegian says he isn't after yes men. Says he expects Carrick & Co to tell him if he thinks he gets it wrong. Hope Carrick gets paid overtime. I wonder if he has got to work with the fact that Ole thinks the answer to his problems is to try and pack Eric Dire and Moura from Sp*rs. Away from the Premier League: Leeds were given FIFA's fair play award, after being busted for "Spygate." Rio Ferdinand says Hazard didn't look happy during Real's PSG defeat. How many times did you look happy when you were losing, pillock? The Chairman of the Italian Olympic Committee says that diving is more of a problem than racism in football there. Which tells you exactly WHY racism is so rampant in Serie A. And if you want to be entertained, get online and watch Egyptian team Enppi Club's goalkeeper, Mahmoud Gad, make possibly the most ridiculous save in history against Pyramids. Shame he shipped four other goals in that one.
The Others: Standard City result against Everton. How, in the name of ALL THAT IS HOLY did the Vermin manage to get anything at Sheffield today? Barely a shot on target when they scored. The newcomers have really surprised me so far this season. By no means are the here to make up the numbers. As for Sp*rs managing to claw their way past Southampton, every dog has its day. Still made me sick in my mouth. Leicester still to play Newcastle and and United and Arsenal to scrap out the Premier League Laughing Stock Derby.
Us: Almost a total change of lineup after the midweek cup tie. Kepa, Dave, Christensen, Mount, Jorginho, Willian, Tammy all back. Barkley retained his place after Grimsby, CHO continues building up his return on the bench, joined by James and Guehi, who had earned that after Wednesday. Rudi's groin is still giving him jip, Giroud is either sh*tting through the eye of a needle, puking his guts up, or a combination of the two, Emerson is slated to be back after the next pointless international break and Ruben has resumed jogging.
We really needed to secure a win at home today, and we started well, if not explosively. Willian was first at it with a long range swing after a minute and a half, but his effort was blocked immediately. They were already time-wasting determinedly after eleven minutes, which didn't stop Christensen attempting to back heel it into the net, or Tammy heading the ball at the post shortly afterwards. For all of our efforts though, which included more long range chances that were punted at the keeper, we hadn't created any heart-pounding moments, and we weren't battering them. They seemed intent on keeping the box full and the defending precise, and it was working. Pedro Pony jumped onto a loose ball to hammer yet another chance at the keeper on 18, right before Mount almost put us in again. We were getting there. Meanwhile Marriner was doing his usual: keeping his cards in his pockets until he could justify waving them at Chelsea players. Douche. We were guilty of wayward balls, which began to grate; especially from Willian And Barkley. After half an hour, the game had completely lost its way. They still hadn't achieved anything, but now we were pottering along pretty aimlessly too. A Dave shot took a dodgy deflection just wide on 34, and there was more effective blocking for them from the corner. Our moment should have come a minute later. One of Alonso's floating ships into the box, Ross should have put his foot through the volley, but he tried to control it better and sort of took it off his shin at a funny height. It went right at the keeper. The corner that followed was atrocious, and Willian got a mouthful from someone in the Shed Lower, decided to go back and argue with them. Theres a surprise. The chances kept on coming. Pedro Pony straight at the keeper one on one, again, on 38. On 40 Alonso came sliding into the box. His shot was aimed in our direction, and it started on target, before we watched it gradually arc away from the goal. B*llocks. If only he had a right foot.
And so there was much more work to do after half time. A floaty effort from Willian ended up in the keepers hands on 47. He had kept his team in it so far. Then Marriner pointed to the spot after an obvious foul on Mason Mount in the box. Which means he just about levelled himself back to neutral from twat territory earlier on. Never will you see a more concrete penalty call, and yet now we had to run the VAR f*ckwit gauntlet. I'm not giving them the credit for then calling a penalty a penalty when the referee (surprisingly, in Marriner's case) had done his job and given it anyway. Ross went nowhere near it, Jorginho put it on the spot, did a little skip and thumped it to the left of the goalkeeper. His name rang out around the bridge, deservedly so. First home goal for him in the league "About bloody time, you slacker," joked Alf Garnett. We could have had another soon afterwards, and the game was instantly more lively, with Brighton coming out now, abandoning playing at the speed of Lukaku with his legs tied together.
A tired looking Pedro Pony went off for Hudson Odoi, which was a popular choice with the fans. Then off went Ross for Kovacic again. Sarri sitting somewhere in Italy waving a fag at the screen going THAT WAS MY IDEA! Straight away CHO was combining with Mount to set us rushing forward. 71 minutes sparked two chances that were their only opportunity to get anything from this game. First shot deflected and bobbled just wide for a corner. Then zonal marking almost gained them an equaliser, but luckily the bar got in the way. To their credit, they might still not have fashioned an attempt on target, but they were having a bloody good go. Willian secured the points for us on 75 with his first goal in 17 league matches. Ran in, hogged the shot, hit it well and a deflection carried it through and into the back of the net. As someone who had a bet on 3-0, I wanted more. Another diving save on 77 from an Abraham run that he then managed to get on the end of himself. On 81 Tammy set CHO up, but the pesky goalkeeper got in the way again. The timing on his runs is repeatedly excellent. They finally registered an attempt on target in injury time: We've had a shot, they sang. At no point were they awful, but they never really competed in this one.
So: Yet another banging performance from Mount. We're sitting right outside the top four; having had a sh*tter run of fixtures and injuries than most. We've also got a positive goal difference for the first time this season. This was our most measured performance so far across ninety minutes, and we controlled the game for almost the entirety of the match to comfortably earn our first home win in the league under Frank. We also kept a clean sheet. Things to improve? Must continue to shut other teams out. This had been our worst run, as far as those are concerned, at the beginning of a season, in three decades. Brighton nearly undid us again on another set piece, and we must improve this. Also, we generated nearly a dozen shots on target, and scored twice. Admittedly they packed the box out, but we have to be more clinical. Three more points against Southampton next week and I'll feel like we are starting to build some momentum in the league, but first, we need to get off the mark in Europe. Here endeth the marathon blog. I'm going for a nap.
AC
Don't forget you can also follow the blog on Twitter: @CFCgwlb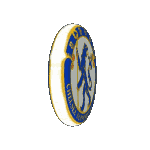 You can see all ACs Blogs here
DISCLAIMER: All articles written for the Chelsea Supporters Group 2005 (CSG) are those of the author and do not represent the views of the CSG. The views and opinions expressed are solely that of the author credited in the article. The CSG do not take any responsibility for the content of its contributors.
'Chelsea Supporters Group' can be found on Twitter and Facebook