We Would Have Liked to be Beside the Seaside
Brighton 1 Chelsea 3 – Monday 14th September 2020 20:15
Well: I'm going to just be honest from the off. I have never been so out of touch or less psyched for the start of a football season. It just doesn't feel real. How this Nation's League wank is still going ahead if beyond me. But we're better off than some. I have one Leeds friend. We're going to refer to him as Mucky Leeds Bastid this season, and though his whining is limited, he pointed out that they have waited 16 years for this. And they can't even enjoy it. Still. First world problems and all that. I'm going to force myself to give it a go.
In the News: Kante to go? Jorginho to go? Both of those rumours can f*ck off. What would be the point in strengthening the rest of the squad to then go and weaken one of the other areas? After years of telling everyone he can't wait to not be a footballer anymore, Danny Rose is now mopey that Sp*rs have ditched him. Hazard is porky again. I have zero sympathy for Real if they spent hundreds of millions on him and didn't realise the need to padlock his fridge when he's out of their sight. Higuain is apparently about to become the highest paid player in the MLS. Miami have seen him play football, right?
And a word on Wurzel Kloppage, who fielded a team worth £356m against Dirty Leeds. Having said that the Red Scouse wouldn't behave like Chelsea. He's not wrong. Abramovich gave the NHS a hotel and 200,000 meals during this f*cking nightmare. Scouse tried to get the Government to pay their staff. Be proud you ludicrous and dishevelled scarecrow. Be proud.
The Others: Two penalties, including one at the death to nail home a result they couldn't achieve on their own. Colour me surprised. But then nothing says "Happy Birthday Alex" like Chequebook Pulis leading Sp*rs to ignominious defeat. The Goons think they are sudden world beaters because they turned over "checks notes" f*cking Fulham. Palace beat Southampton, Moyes is my dead cert to be sacked first, if not CP, Sheffield United tanked at home and City were too diseased to take on United.
Them: Still think Lamptey called it a day too soon at Chelsea, but good luck to him. Lallana racking up south coast teams on a par with Harry Redknapp trying not to move too far from his bungalow. Like them, but not sure that they're not going to be fighting a battle akin to 300 knackered Spartans at the gates of Thermopylae to stay up this season.
Us: Timo Werner seems to have it all. G-Nev says it's too good to be true – goals, cheap, young. Boom. Havertz started too – all £75m of him. At 21. No pressure then. Thrilled to see RLC back on the pitch where he belongs, but really, what can you take from a team selection right now? After a disjointed, frankly f*cking weird pre-season.
Not remotely bitter that it's been nearly 30 degrees and we would have had the best day ever down at Brighton. Much. Still, I guess we look for the positives in a world gone batsh*t crazy. At least the drinks breaks are gone. And the subs are back to normal. And our away kit doesn't quite so much resemble a five year-old-boy's pyjamas from 40 miles away.
One single clean sheet away from home last season. Everyone is going to try and do Kepa with a long range shot, on account of him going to ground slower than Titanic trying to take a sharp corner. And everyone is going to think they will stand a chance with a set play. If we could just not concede 50+ goals this season in the league I will be happy.
It was a pretty even first five minutes – actually a quarter of an hour elapsed before we really burst into action. Still, nobody had fashioned a shot. This is a polite way of saying that at this point, my millennial attention span had started to wander.
This was shortly followed by a slightly hair raising moment at the back. Oh dear. But on the other hand we were starting to pick up some possession. Seeing as we are not Arsenal, it was not that exciting. Brighton by no means looked like pushovers, so the Seagulls will not be impressed with Matt Ryan, for a really stupid take down of Werner in the box. To be fair the error of giving the ball away was redolent on the part of Alzate of Mikel after twelve pints on his worst day, but not even VAR could take that penalty away from us.
Rules now state that goalkeeper has to have at least one foot on the line. About time. Right about now was pissed off that Jorginho was 18/1 to score first and when sexpest suggested this as a bet I laughed. I laughed harder when I remembered that Ginger Pete talked him into putting the money on Mount instead.
Home side will be fuming. In West London, not a f*ck was given. 22 minutes gone, 0-1. Brighton nearly cancelled out the lead three minutes later, but Maupay couldn't get on the end of a fantastic cross properly and Kepa claimed it, tho not wholly without a bit of desperation. We conceded more goals from corners bar everyone except Norwich last season. When you see him waving a fist at thin air it's not surprising, but I'm not going to get on his back until there's a reason. Or at least until I finish this next birthday gin.
Almost an equaliser on 34, but he saved it well. He managed to get down despite the weight of his apparently massive knob, which I sh*t you not was deemed newsworthy by the Press Plebs this week. Jesus wept. You'd think with all their furlough time they might have invested some of it in taking a long, hard look at themselves, but nope.
Why did Brighton suddenly look like bloody Real Madrid? There was a mild panic attack before we got away from them again. A break on 41 was all down to the pass from RLC at the end, because Werner was in. Unfortunately it was not to be. Despite creating basically nothing we were ahead at half time. So you can't ask for much more than that. Surely going to have to do better after the break. [Insert joke abut Graham Potter needing to wizard-magic up some kind of miracle here]
Brighton still had their tails up at the beginning of the second half. Ball in the nuts for Zouma at the hands (or feet) of Lamptey, who looks so young his can't have dropped yet. Am sure The Sun have got that lined up as news for next week. Another corner for Kepa to deal with. Zouma managed to head it clear whilst still clutching his junk with an unenviable expression of discomfort on his face.
Ten minutes into the half we were still faffing and they looked much the better side. So it wasn't surprising when they equalised. Postmortem on that one showed another long range shot go sailing past Kepa. His arm was there, but the ball went underneath it. Give Trossard credit where it's due though. Just as it was at the other end about a minute later. Reece James take a bow. How convinced would he have been that was going in when he smacked it?! Scorcher to remember as his first league goal. Kepa owes him a drink.
We looked awake now. Barkley came on for RLC and was immediately spritely. You'd think he has to seize every chance he gets this season. Now Sexpest got the opportunity to laugh at me, because I looked at Zouma to score anytime and he convinced me I was an idiot. The big man stuck his leg out, ball deflected past Matt Ryan. 1-3. Daylight. But was it enough?
Of course it wasn't. Did you see us defend last season? Daylight for us now does not occur until we are four goals ahead. Ref/VARWatch: Craig Poor-son. Great. Although miraculously, the game was devoid of any of his usual incompetence. Still, they must be loving this, without a fan in the ground.
Apparently Lallana had gone off at some point, but nobody noticed. To be fair Brighton had a reasonable go at a comeback, but it just opened the game right up. Sh*t or bust for Potter with multiple subs on 78 minutes. One more goal would have taken us top, which means nothing, but would have been a finger in the eye for L'Arse and their nonsensical gloating. Sub for us too, with Hudson-Odoi replacing Havertz, who had had a steady if not-particularly-inspiring debut. Then Dave for Jorginho to see us over the line. We hoped. Not a lot to report, aside from a long range effort from Barkley, as the seconds ticked down.
So: Not bad for four days prep. Apparently when we win the first game on a Monday night, we win the league. So that's that then. (Eye roll) A sound start, it will do. There are so many of the usual stupid early interruptions ahead that it will be hard to build any momentum for a while, but we could have done no more. It turns out that Bertie, my Feline Overlord is not as good match-going company as Uncle Albert or Sexpest, because if I try and celebrate a goal he bolts under the sofa like I've tried to kill him. This one is for Chelsea Steve, who has been told that he won't see the end of this season. Savour every bizarre moment of this campaign, keep fighting, we want you to see the bridge again. We're here for you buddy.
AC
Don't forget you can also follow the blog on Twitter: @CFCgwlb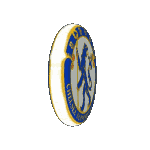 You can see all ACs Blogs here
DISCLAIMER: All articles written for the Chelsea Supporters Group 2005 (CSG) are those of the author and do not represent the views of the CSG. The views and opinions expressed are solely that of the author credited in the article. The CSG do not take any responsibility for the content of its contributors.
'Chelsea Supporters Group' can be found on Twitter and Facebook