Disabled CFC Member – Challenge To Conquer Mount Snowdon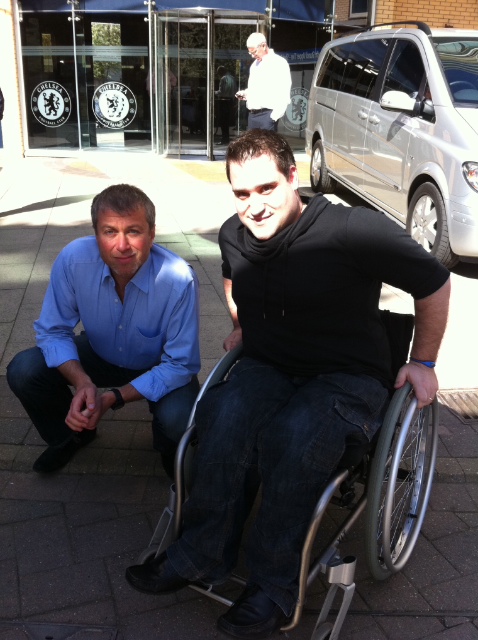 My name is Giuseppe Merola & I'm 28 and I am a disabled member at Chelsea, based in Peterborough and watch them as many times a season that I can both home and away.
I am in a wheelchair as I was born with Spina Bifida which is a Spinal defect that occurs as a foetus. I work for a Company called Coloplast and I along with 16 work colleagues are taking up an incredible challenge to conquer the highest mountain in England & Wales – Mount Snowdon – which is over 3500ft high on the weekend of 5th July 2013.
This is no ordinary climb however as I am a Spinal cord injured patient and my colleagues will be pushing, pulling, climbing and wheeling me to the summit and back down again, covering 8 mile of mixed terrain and raising money for the Back Up Trust.
Back Up are a fantastic charity that provide services include mentoring, wheelchair skills training and activity courses as well as support in getting back to work or school after a Spinal Cord Injury. They provide peer led tailored support to help people adjust to a spinal cord injury and inspire independence and confidence for a positive future.
Our Target to raise is £3,200 in order for us to be able to take part in the climb and our Just Giving page for any possible donations is www.justgiving.com/Giuseppe-Merola
Regards
Giuseppe
We at Chelsea Supporters Group think this is an amazing challenge for a fantastic cause & hope that other Chelsea fans will consider sponsoring Giuseppe & spreading the word.