Chelsea Terrace Talk – Irish Examiner Article By Trizia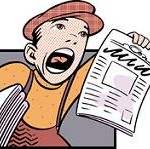 It's the hope that kills you they say – never has that been more true. I have been far from confident in terms of our league ambitions all season and I've been banging on for weeks about how our "easy" run in would do for us, but I had no fear of Sunderland – given that we were playing at home I saw nothing but a home win. I suppose I was complacent – but not half as complacent as the team were in the first half. By the time they came out for the second half the panic didn't take long to materialise both amongst the players & the fans & that was swiftly followed by an air of inevitability as we capitulated again to one of the worst teams in the Premiership.
I'm only going to make two points about Saturday's referees (unlike Jose's four). Why did the FA deem it inappropriate for Mike Dean to referee Liverpool in the 2006 FA Cup Final due to the fact that he is from the Wirral yet feel it wholly appropriate have him referee one of Liverpool's two direct rivals in a pivotal game which could have a huge baring on the Premiership title? My second point is that the limo who gave the penalty was also from that part of the world & had actually been on Liverpool's books. I'm not saying some this is "dodgy" necessarily but why allow a situation that is so open to questions?
Mike Dean had three key decisions to make & got them all wrong.
But then we can't blame the referee for our lack of character in such a key game – we need to look in the mirror for that. Jose was wrong in his short post match interview – the players did not do everything in their power to win the game – they did not give their all. Perhaps the apprehension which was so palpable in the stands had communicated itself on the pitch or more likely all the talk of Anfield had made us take our eye off the here & now.
But then I think that Jose too may have out mind-gamed himself on this occasion. There is no doubt that our lack of strikers has cost us dearly this season but rather than lighting a fire under them, Jose's constant comments seem to have destroyed any little confidence they had.
I enjoyed Rui's melt-down in the dug-out – at least someone was as angry as I was. It took four members of the coaching staff to hold him back – the league is lost – I'd have let him go on the rampage – it would have been quite interesting to see what he would have done to Dean had he got hold of him. Chased him all the way back to the welcoming arms of Brendan Rogers for a start I'd imagine.
Anyway that's the league done as far as we're concerned & our last shot at glory this season is the Champions League – which will be far from easy. One thing is for certain, Jose needs to get over this fury with the media & the FA pretty sharpshish as when you are that angry, it's difficult to think clearly and this cannot be doing the team any good.
Mathematically there are still a number of permutations which could give us a few twists & turns yet – but I think we all know how this story will end. We can only look at ourselves at the missed opportunities, stupid mistakes, the complacency & not playing to our full potential but then we didn't have divine intervention on our side. Looks like Suarez really got into the swing of the Easter spirit by showing us his interpretation of the seasonal rising from the dead miracle. Of course it's not in the script to discuss his constant diving & cheating, nor his ban for biting an opposition player, nor his racism – in fact I doubt any of these will prevent him claiming the player of the year crown – everlasting recriminations are only for non-Merseyside based players. Excuse my poison pen, but our capitulation has hit me hard & I'm not in a particularly benevolent mood.
By the time you read this I will be winging my way to Madrid where hopefully a bit of Rioja & tapas will lighten my mood – until next Sunday at least.
Posted by Trizia