American Tour Update (by Gary Watton)
AMERICAN TOUR UPDATE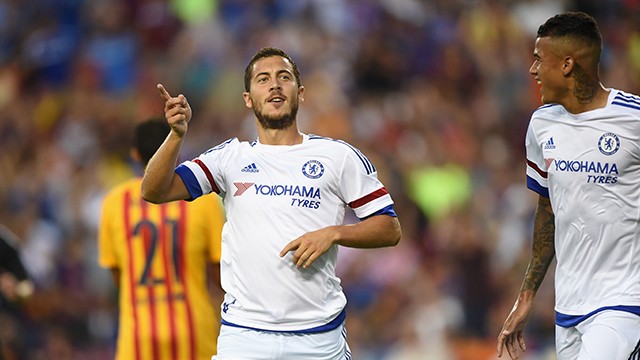 It's never easy to assess pre-season results. The Chelsea end of July adventure in North America is no exception.
Three matches were contested, and if you're a glass half full person, you can argue that the champions of England scored in each match and 'beat' both Barcelona and Paris St-Germain (albeit on penalties) or at least were undefeated against these two European rivals over the course of the ninety minute tussles. Perhaps we have also belatedly discovered a knack of winning penalty shoot-outs. We have even unearthed a new demon penalty-taker, none other than young Courtois who took his penalty against PSG with surprising aplomb.
Someone wondered out loud whether Thibaut could become Chelsea's regular penalty-taker (not that the brilliant Hazard needs to be replaced), but it was quickly pointed out that should a goalkeeper miss his penalty, then his team were especially vulnerable from a counter-attack, with the glovesman scurrying frantically back to the haven of his penalty area, so clearly a goalkeeper as a penalty-taker would be a recipe for disaster.
Elsewhere, it was good to see Victor Moses take his goal well. Vic did chip in with several goals in his first season at Chelsea and has since added to his tally during his stint at Stoke. He may not be in the same league as Hazard (although who is?), but the Nigerian is an improvement upon Cuadrado and definitely worth a punt by Jose this season. Of course, the Blues will listen to any offers for Moses, should any arise, and Moses needs to realise that he won't be a first pick this season, unless he can oust Willian from his place in the pecking order.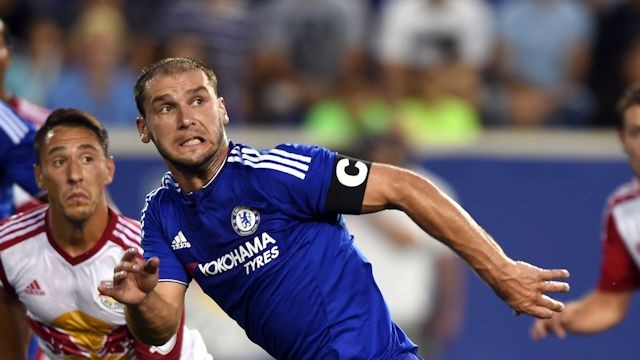 On the other hand, if you are someone for whom your glass is half empty, then the English champions failed to win any match in ninety minutes and failed to keep a clean sheet, and were humiliated by New York Bulls in their first outing. The Bulls' bullshit performance by the best team in England is a reminder, if any were needed, that any rustiness from Chelsea will be seized upon by opposing teams desperate to take the top bird in English football down a perch or two. When the west Londoners come to town in the next season, a whole host of clubs will be lying in ambush, hoping to secure the prize scalp of Chelsea. For some clubs, to defeat Chelsea will be the highlight of their season, akin to winning a cup final at Wembley.
One thing seems certain from the mixed picture of the trip across the Atlantic: the club need defensive reinforcements, especially with Cahill receiving a bloody nose for his troubles against Barca. However, although the interest in young Stones is understandable, it is disappointing that Martinez is throwing his rattle out of the pram. He didn't complain too much when we offloaded the more than useful Lukaku to his club, while he also hoodwinked us about the game time that Christian Atsu would enjoy whilst on a season-long loan. He even got rather cross when Chelsea had the sheer bad manners to defeat his team home and away last season. Now he's treading the well-worn path of trying to extort extra money out of Chelsea. The club must not be a soft touch on such matters. Stones may well be an asset, but the club must have a maximum bid in its minds, and not venture beyond that.
Meanwhile, it is almost time for the pointless Community Shield circus. Surely Arsenic are overdue to defeat us, or at least score against us. If I were Jose, I would treat the occasion with contempt and field a second team. Wouldn't it be rather splendid to rub Arsenil and ManUre noses in it if Falcao was to score past Cech?! The hype that has surrounded the transfer of Cech is such that if big Petr manages one clean sheet in August or even takes a decent goal kick, the media luvvies will be pressing for him to be named as the Player Of The Month. Laughable or what?
Posted by Gary Watton
The author can be stalked at http://chelsea.thefootballnetwork.net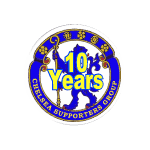 You can view all of the Football Network articles for the CSG here
DISCLAIMER: All articles written for the Chelsea Supporters Group 2005 (CSG) are those of the author and do not represent the views of the CSG. The views and opinions expressed are solely that of the author credited in the article. The CSG do not take any responsibility for the content of its contributors.