Feedback Re: Megastore / Ticketing
Chelsea Football Club are organising a meeting for Fans Forum Members on Wednesday 21st November to discuss 'Ticketing' and, there will also be a separate meeting on 17th October to discuss the new Chelsea Megastore and, Merchandise in general.
Megastore feedback:
The club are looking for feedback and we ask you to give us any comments on these subjects via the official site here
The Megastore meeting will take place on 17th October so let us have your comments as soon as please.
Ticketing feedback:
Notes and guidance can be found here – Chelseafc.com – Ticketing Feedback Guide
The next Fans Forum is on 21st November so please let us have any comments on this by 10th November.
Thank you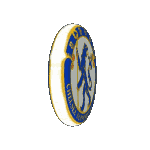 Simon Lister – CSG Fans Forum Representative
(Please note: The Fans Forum DO NOT discuss team matters!)
'Chelsea Supporters Group' can be found on Twitter and Facebook