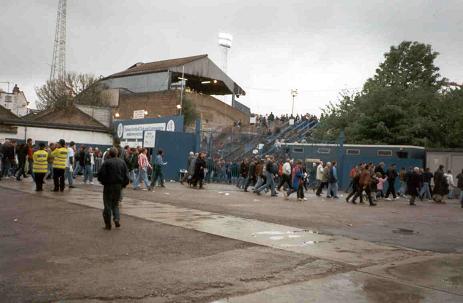 Football is a fairly unique job. It is one of the few where managers are likely to earn less than those they manage and where serious misdemeanors from those at the bottom end of the food chain are most easily forgiven. You only need to look at players like Carlos Tevez (I have so little respect for the player that I find it hard to even type his full name) to see that you can even boycott attending training sessions and move to another country but still have the door left open for you to return to the first team. Closer to home, it seems strange that our currently injured captain is still in contention for the first team considering he has a court appearance looming for alleged racist behaviour that we all hope is just a huge misunderstanding.
And here lies one of the biggest problems with modern day football – the huge contracts players demand result in clubs being forced to bend to their every whim for fear of causing alienation. A player who has pound signs in his head rather than passion in his heart for what is ultimately a sport (and should never be classed as a business) knows that all he has to do is toe the party line when he is out of favour for team selection, see out his time and he can effectively retire or join another club on similarly ridiculous terms on a free transfer.
Witness some players who would not grace the pitch in The Championship who have managed to attract huge salaries in vastly inferior leagues in Asia. Clubs also fear that if a player is alienated and makes his feelings known out loud (footballers have an excellent way of letting the public know when they are unhappy) then there is no way they could recoup cash from the original transfer fee should they wish to sell him. Who in their right mind would realistically wish to sign a player like Tevez at the moment? That is why Manchester City is forced to bend over as at the very worst if he returns to the first team he may be a more marketable sell and the club can cut their losses at a better level.
So the point I come to is this – with the model that Chelsea have at the moment there is little scope for serious progress for all but the strongest of managers. You still look towards Sir Alex Ferguson as the best example of how to deal with players who spoil the applecart – from Beckham to Stam (to Tevez!) there have been few sales that he must regret. Look how he has managed the longevity of players such as Giggs or Scholes who put the efforts of many younger Chelsea first teamers to shame!
Of course we can only speculate what is really going on behind the scenes at our club. Ultimately AVB was inconsistent in his strategy and probably did not realise what he was letting himself in for. It probably did not help that he inherited a squad with many players in the twilight of their careers who are still popular with the fans despite not quite producing on the pitch (with the exception of JT).
From a psychological point of view it is unlikely that many senior players would find it easy to take orders from someone who is the same age as them. But above all I strongly feel that the depth of the squad is not good enough. Chelsea has always needed decent wingers and we have never quite managed to replace that Duff/Robben combination that worked so well with Joe Cole keeping them on their toes. After a promising start at the club Malouda has faded away and our central midfield feels very weak with Meireles adding little to the side. Ramires has lost his way (although this probably reflects the lack of confidence in the team as a whole) and Lampard is not the same player he was – but still manages to be our top scorer! Luiz seems to be popular only because he has silly hair and there has rarely been a defender who needs his job description renamed to a more suitable title.
Mata has been the only bright light in the side this season. Sturridge has failed to impress and I still do not understand why the admittedly perennially sour-faced Anelka was let go with a goal scoring ratio of 1 in 3.
Farewell then AVB… he thought he was Jose Mourinho but ended up with a worse record than Scolari (and yet interestingly still managed a better managerial record in his first forty games at Chelsea than Mancini did in his equivalent debut at Manchester City).
Posted by Valky