In The Clear Light Of Day ……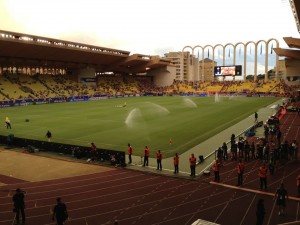 …… after the dust has settled ……
Ouch! bloody hell that was embarrassing.
On a Rotten Tomatoes scale I'd give it a full 10/10.
On the odd occasion you get a player going missing in a game, even the best do it.
Sometimes you can be very unlucky that 2 players go missing and put in a stinker, I can even remember in the dark days of 1981 three or more players doing a Lord Lucan quite often, but at the Super Cup, it is one of the very few times in our Chelsea supporting lives that you will witness a whole team go missing.
For many of us oldies, we have seen it before, but it happened when the players we had were very average at best, and in all reality then they were expected to go missing for that's what you get with lower grade players.
I can even recall in the days of the early 1970's when we had a good team, many going missing due to the effects of social activities of the time so I'm not going to compare results then and now, however it's a major disappointment and very clear that the old Chelsea of the past 8 years has now left the building and we have a new team with all its benefits and pitfalls.
We were over-run from the first minute, we failed to adapt and change to the situation presenting itself to us. Great teams and great managers can adapt, sometimes changes have to be made early when it's obvious its going Pete Tong even if that's in the first 10 minutes. RDM and the management team were disappointing last night, they appeared like rabbits caught in the headlights and by the time we did change at half time the game was lost, I hope they have learned something.
We have a few great players, several great new prospects, but we are not a great team and I hope that the players stop believing the media hype being thrown at us. We started the game believing we just had to turn up and it would be ours, we failed to win the battle to allow us to play our game.
I can only offer full congratulations to Athletic Madrid and Falcao, the latter was exceptional and that was 6 goals he's scored in 5 days, they won the game well before half time, the script was there to see in the first few minutes, I'm just delighted that we don't have to play them again this season we were completely destroyed as a team and the score could have been 7 or 8.
I never heard our travelling support once (actually, I thought our travelling support put in a good effort? Could hear them quite a few times on the TV, perhaps you were too far away in Thailand mate! 🙂 – Ed), we lost the vocal battle as well, outnumbered 2 to 1, maybe too many used this as an opportunity to have a much needed holiday away from a disappointing English summer.
It would have been some wedge spent as well, Monaco is not cheap, even if you stay at Nice just down the road. I await a full apology from both club and players on £40+K a week, that trip was a jolly, for our supporters who many just get by that will burn, and not just in the pocket.
The official was noted in being advantageous and sympathised to Madrid cause for some time which helped set the tone, but it's no excuse for our woeful performance. The TV commentary lasted about 20 minutes before the muted button was pushed, biased not even close to it I'm sure he had at least four orgasms in the first half, he made Alan Green sound like a Chelsea season ticket holder….. it was pushing new boundaries!
All in all given the circumstances, I'd consider that was one of the worst performances by any Chelsea team in 40 years. The watching Platini must have been delighted.
On transfer deadline day we clear some locker space at Cobham, Benayoun on loan again! (why did we buy him?) Essien to Real Madrid (loan) sadly he is not the player he was due to some nasty injuries, Kakuta to Vitesse Arnham, still hope for him yet.
On others: Scott Sinclair (ex player) to Man City…. strange one really. Maicon to Man City…… Richards has to be a purchase in January. Garcia to Man City…… defensive replacement for De Jong. Richard Wright GK getting on a bit, but must be cover for Hart.
Clint Dempsey Fulham to Tottenham for 6 million (age 29) scored 20 goals last season, could be a steal.
Hugo Lloris (GK) Lyon to Tottenham 8 million… He is a a very talented goalkeeper, but some say his slight build would be a disadvantage in the PL.
Sadly I think Tottenham have the coup on the last day.
Posted by Voltaire