John Terry Found Guilty By The FA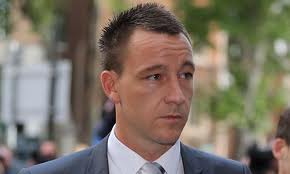 So did you really expect anything different?
I know I didn't.
The FA at the end of the day are cowards; they dispense their unique brand of justice based largely it seems on what the papers dictate or the opinions issuing forth from radio phone-ins, where the lunatics chosen to go to air (more extreme the opinion, more chance of this) spew forth their largely predisposed bile to other like minded individuals who then lather themselves up into a frenzy of moral outrage.
The FA hoped that the criminal case against John Terry would find him guilty – but common sense prevailed and he was cleared. The FA COULD have used this as a get out clause to put an end to this whole sorry business once and for all – but the great unwashed were baying for blood so the kangaroos were rounded up and the black cap was prepared….just in case like.
Remember, the FA over-ruled their own rule book to bring this change – paragraph 6.8 of their rules and regulations states that the verdict in criminal cases shall be followed.
Unless that verdict relates to John Terry obviously.
As soon as this decision was announced there was only one way this was going. The FA knew that they didn't have to prove anything – because they use "probability" in such cases.
Are they for real? Probability? They should have just gone the whole hog and used the old Salem witch trail method – tie him to a chair and chuck him in a lake – if he drowned he was innocent (shame that), if he lived, burn him at the stake. Job done.
Whether you believe John Terry is innocent or guilty (and I imagine that will be based largely on who you support) anyone with even a modicum of fair play can see that this has been an exercise in nailing him by any means possible.
No one is advocating that racism be excused or should go unpunished, but neither should we see it as an automatic guilty verdict just to prove how UN-racist football is.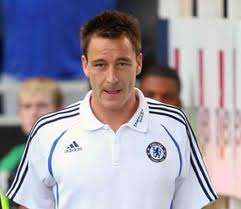 Of course the verdict will have spawned a gazillion opinion pieces (yes, like this one) – some in John Terry's defence – others foaming at the mouth with indignation because he should have been banned for life, his house sold and the proceeds given to an African orphanage and he should have been fined the entire contents of his bank account.
Then there will be another handshake gate – and another – and another……
Then we'll get every black footballer that has ever played dragged in front of a camera to voice their opinion. Followed by Doreen Lawrence obviously .
Rumours have also already started of a civil case….
It will never end….and all over a sentence that no one actually heard…..
Personally, I do not think this is doing the anti-racism campaign any good at all. It may have raised its flagging profile, but in my opinion, this isn't what the likes of Kick It Out were set up for and from my point of view actually could harm their credibility.
I hope that John Terry doesn't appeal – as much as I understand why he would want to. He knew what the outcome was going to be which is why he retired from International football – they are not going to change their minds. No matter what.
The FA have ensured that Terry forever carries the stigma of being a racist – something that clearly he is not. They have rubber-stamped his national vilification despite the law of the land finding him innocent.
There will be much joyous crowing from opposition supporters and the like, but none of this should sit right with anyone that has an inherent sense of what is right and wrong. The FA have set themselves up now to be scrutinised over every case they decide or don't decide to take to a hearing following a criminal case. This example of where they chose to ride rough shod over the rule book will come back to haunt them at some point – soon hopefully.
One last thought – as Anton Ferdinand admitted using foul and abusive language about John Terry's mother, I trust the FA will be charging him? Or does that riding rough shod over that rule book only come into play when it's a Chelsea player? I won't hold my breath eh?
Posted by Trizia
Related Images: