Chelsea Blip-O-Meter Reading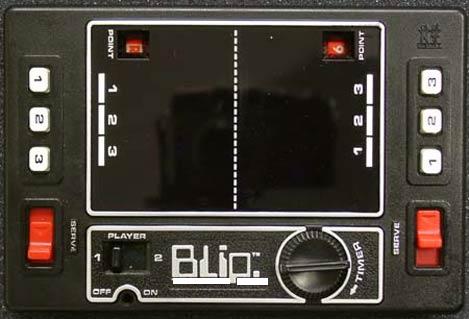 75 – 5 = 70 points
70 points might be worth rather more than for quite a few seasons – but it won't win the League.
Chelsea Blip-O-Meter: 5.0
Six games played: seven points dropped and two picked up.
Not quite what was anticipated with the second coming of Moishiach Mourinho.
We're not ready to consign the Blip-O-Meter to the Chelsea Museum after six games this season as we did during Mourinho's first coming.
We regained a couple when we hosted Fulham, but then we dropped them yesterday at White Hart Lane. We have to wait until we host Man City before we hit a run of four games out of five, where we can pick up points that we dropped last season.
I am not entirely sure that The Happy One will remain quite as content if we don't start scoring soon. The rather unpleasant fact remains that we have scored twelve goals less than we did in the corresponding fixtures last season.
OK, those numbers have been distorted by the 8-0 drubbing that we gave Villa last season, but most amongst us would have expected something rather more comfortable a win against them than the scratchy 2-1 that we managed in this season's fixture.
I think – think – that our 1st XI is that which started the second half against Tottenham; with Mikel instead of Lampard. Mata is no fool.
Mata has demonstrated that he has heard what Mourinho was saying and rather than throwing his toys out of his pram, he has adjusted his game to suit. If he maintains that, I can see him being a fixture of our starting XI – and that of Spain in Brazil next summer.
And Oscar – Sigh – is our best No 10.
| | | | | | | | | | | | | | | |
| --- | --- | --- | --- | --- | --- | --- | --- | --- | --- | --- | --- | --- | --- | --- |
| Match | PointsAvailable | 13/14 | GF | GA | GD | 12/13 | GF | GA | GD | Par ± | Pts±YTD | GF±YTD | GA±YTD | GD±YTD |
| *Hull (Reading) (h) | | 2-0 | 2 | 0 | 2 | 4-2 | 4 | 2 | 2 | 0 | 0 | -2 | -2 | 0 |
| Aston Villa (h) | | 2-1 | 4 | 1 | 3 | 8-0 | 12 | 2 | 10 | 0 | 0 | -8 | -1 | -7 |
| Man Utd (a) | | 0-0 | 4 | 1 | 3 | 1-0 | 13 | 2 | 11 | -2 | -2 | -9 | -1 | -8 |
| Everton (a) | | 0-1 | 4 | 2 | 2 | 2-1 | 15 | 3 | 12 | -3 | -5 | -11 | -1 | -10 |
| Fulham (h) | 2 | 2-0 | 6 | 2 | 4 | 0-0 | 15 | 3 | 12 | +2 | -3 | -9 | -1 | -8 |
| *Tottenham (a) | | 1-1 | 7 | 3 | 4 | 4-2 | 19 | 5 | 14 | -2 | -5 | -12 | -2 | -10 |
| Norwich (a) | | | | | | 1-0 | | | | | | | | |
| Cardiff (Wigan) (h) | | | | | | 4-1 | | | | | | | | |
| Man City (h) | 2 | | | | | 0-0 | | | | | | | | |
| Newcastle (a) | 3 | | | | | 2-3 | | | | | | | | |
| WBA (h) | | | | | | 1-0 | | | | | | | | |
| West Ham (a) | 3 | | | | | 1-3 | | | | | | | | |
| Southampton (h) | 2 | | | | | 2-2 | | | | | | | | |
* Di Matteo coach