Chelsea Terrace Talk – Irish Examiner Article By Trizia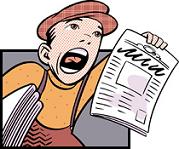 As I walked to the ground before the game yesterday, I just couldn't call it. City have an awesome side, with some truly world class players, but I really felt in the last few weeks that we were getting into the Mourinho groove. This team initially had the potential to be a bit lightweight – but instead, Jose is ensuring that it has a core of steel and as the game progressed yesterday you could see that in almost every player – they were going to win that game or die trying.
Jose seemed to get everything right too – substitutions were not only perfect but gave a very clear signal what he wanted and when – the initial line-up was an attacking one which made some good inroads into the team – then the substitutions; first stability (Mikel) but with a fresh set of legs to continue to probe (Willian) and then when he bought on Eto'o – everyone in that stadium was under no illusion that we were going for the win.
The renaissance of Torres continues – that first goal was a testament to the revival of the striker – he has always worked hard but there is a determination about him now. He missed a relatively easy chance early on and last season his head would have dropped – not so under the Special One – he was like a man possessed and was central in almost everything we did. His heart must have swelled listening to his name being chanted from every corner of the ground as he left the pitch knowing he had turned that game – he had caused that explosive celebration both from the fans and the manager.
Many may point to the fortunate manner of the win but we forced that error and Torres had to stretch every sinew to get to that ball and I will not downplay this win – it was a statement of intent. I heard some fans leaving the ground saying that they'd have taken a draw before the game – I don't agree – if we have any aspirations to win the league then only a win would have done. Not just for the points but the message that it sends out – we need to be feared again.
As good as City are, there was fear from them too – that's why they had to resort to some of the more cynical dark arts. Howard Webb typically took his time to notice – I counted 5 bookable offences by Zabaleta before he was actually shown a yellow card. Nasri too was wisely substituted before he was sent off and for me Garcia was the most cynical of the lot. Then there was the feigning of injuries – tedious and if you're going to dish it out, at least be man enough to take it without rolling about on the floor clutching an imaginary head wound (eh Aguero?)
I notice with our recent resurgence, the clamour for Mata to be playing every game has died down. As much as I love Mata (and I do) – Mourinho has proved once again that the team is more important that the individual – any individual – even a back to back player of the season. However if Mata continues to be a bit part player I imagine he will want away eventually –  especially with a World Cup squad place at stake; how depressing would his leaving be? But what can Jose do – he can't shoe-horn him into the team – especially a team that has started to look so formidable. Equally is it right that a player of his quality sits on the bench week in week out?
Tomorrow we face the current darlings of the English media and I will be very interested to see how the respective managers approach this. Wenger traditionally puts out a "weakened" side – but his past rivalry with The Special One which saw him reduced to a jibbering twitching mess is such that I'd imagine that he would be quite keen to win this one – and he probably thinks that with Ozil he may finally have the means to do it. As for Jose I honestly don't know what team he'll put out – it's very difficult to try & second guess Mourinho.
The Chelsea support will want the manager to go for this big time. We were given a 9,000 allocation for this game which sold out immediately – it's the hottest ticket in town – those not lucky enough to have secured a ticket are calling in all favours and I know that there will be blues in the home end as well as in many of the corporate boxes. These days clubs are not often permitted such large away allocations, especially for games such as these. Usually the police and health & safety brigade ensure that such clashes are tempered by small allocations, ridiculous restrictions and heavy handed stewarding – so to be part of this large allocation will certainly get the heart pumping and its most definitely the most eagerly anticipated League cup game for some time.
We don't have many bad players so whatever squad we put out will be more than capable but there are some decisions to be made in key areas. Defence – controversial but give me Luiz in place of Cahill and I know it's "only" the league cup – but let's carry on with Torres – no Ba please. Midfield will be interesting and I'm not sure who I'd go for – so will leave that one up to the maestro.
Again it's not just about that one game – but about setting down a marker for future league clashes. We expect a full assault on the fancy dans – nothing less will do. Let battle commence.
Posted by Trizia