Chelsea Terrace Talk – Irish Examiner Article By Trizia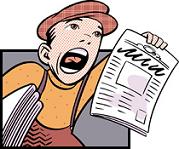 I'm glad that I didn't write this column immediately after the final whistle on Saturday – if I had this would have been a rant of epic proportions (like you haven't seen that before!); my language as we trudged back to the car on Saturday would have made a fishwife with Tourette's blush. But now I've slept on it, the overwhelming emotion is one of confusion. I just don't understand a performance like that – how does one make sense of a game where virtually every player had an absolute mare. It was about more than complacency – because during those 90 minutes we saw the same mistakes committed again and again and again.
Take Lampard – virtually every pass he made was at least 10 yards short – every one! And with every short pass the groans from the supporters got louder, but still the offending passes continued unabated until he was finally substituted. Then there was Oscar – having an absolutely  fantastic season – a human dynamo involved in everything yet in the Newcastle game looked about as effective as a pub player – I admit to looking checking the back of his shirt more than once to make sure that it really was our Brazilian star player. Ivanovich was muscled off the ball on numerous occasions – I didn't even know that was possible! It's unfair to pick just those three out though as no player could really look at themselves in the mirror after that game and say that they had had even an acceptable game.
In his post match interview Mourinho stated that he had picked 11 wrong players – obviously a message to the team but that team was more than capable of beating Newcastle had they even put in a modicum of fight. He too seemed at a loss to explain such a performance and Jose is rarely lost for words. The worrying thing is that if you don't know the reason behind it and can't explain it, how can you put it right? It almost makes that hard fought victory against City pointless.
So a 600 mile round trip, a dreadful performance, no acknowledgement from the majority of the team as they all trooped down the tunnel while we froze our bits off up in the gods – not one of my favourite football days it has to be said…..
It was all so different from last Tuesday. We looked the business against Arsenal – out-played them, out-fought them, out-thought them. And in the stands 9,000 Chelsea fans silenced the home crowd – North London was ours that night. Wenger had no reply – even bringing on the big guns made no difference – it was like a Mourinho game of of old – totally in control.
Which makes the Newcastle game even more unfathomable. Hopefully Jose figures it out quickly as we have a potentially difficult game against Schalke this week and then we face West Brom – and given what we witnessed on Saturday I don't want to take anyone or anything for granted.
I think what will be very telling will be the team that Mourinho fields against Schalke – or more to the point – who doesn't get picked. The Germans need to win this game so will be going all out for a victory and a victory for us will all but see us through to the next round so the manager will need players that he can rely on & trust.
But as has been my mantra for the new season, we must trust Jose. I still wouldn't want to see anyone else at the helm of my team and we know what he can do. We need to put Saturday down as just a bad day at the office and just move on. All the teams considered in contention have had such days and I imagine all will have some in the future and this is certainly shaping up to be a close run title race. Also, I think many of us also forget that we are still only just in November and that there is a lot of football still to play.
The team themselves will know that the performance at St James's was not acceptable and with the manager will ensue that it was just a blip. The chants for Mourinho throughout the game demonstrate that this is a club United – something very different than last season. We have a special manager, a great squad full of both experience and precocious young talent, a generous owner and a devoted following – the future can only be bright!!!
Posted by Trizia
(You can see all the Terrace Talk articles here)