Chelsea Terrace Talk – Irish Examiner Article By Trizia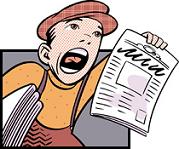 If the game against Scunthorpe was anything to go by, it's going to be a very long season. I know it was a game against lowly opposition but you would have thought that that would give manager and team a chance to inject some flair and inventiveness into the game. Give us something exciting to watch, something to make us forget the shenanigans of late. But if anything the game just emphasised the malaise that seems to be hanging around the club at the moment.
I suppose it's all still a bit raw and the fans are still a bit split and we staunch Mourinhoists are the most disillusioned (or delusional depending on who you listen to). I have to admit to still finding it difficult to actually support this group of players. It's a really odd feeling, almost like watching a game as a "neutral" – although that's not quite right either – because I want Chelsea to win desperately, but I don't want these players to succeed.
This season is effectively over as far as we are concerned. Top four is as much out of our hands as it's possible to be and would require a lot of peculiar results. So what do we want? Do we want Europa Cup football? I would say not – as much as I would enjoy the away trips – it's a lot of games and I imagine as well as trying to bed in a number of new players, a new manager and possibly a new playing style, playing "lower league" European football would not perhaps do us the world of good.
But how many players will go this summer and how many years in the wilderness will it take for us to get back to being a top four sure-thing? No one really can answer that as the Premiership itself seems to be going through a bit of a renaissance with those almost clubs making a real push for it and clubs like Leicester turning everything properly on its head. One season weird season? Who knows.
But let's not get ahead of ourselves – this week will probably be a good measure of what kind of state we're in and what we can expect for the rest of the season. Win both and it's hello to the top half of the table – proper cliched 6 pointers. Drop points and I think that will establish the pattern for the rest of the season – who could have ever, ever have predicted that?
Many are still clamouring for the youth to be given a chance – but with the exception of the cup we're probably even less likely to see that then before. Playing the youngsters is always a gamble, but when you find yourself in this sort of situation, the gamble is even bigger – and unfair to the youngsters themselves to a degree. The new manager will want to hit the ground running – like it or not, playing kids who lack experience is a risk, no matter how talented they are. You can be a very, very good prospect and playing like a dream in a league of your peers, but facing a team of long term professionals – even a bunch of mid-table journeymen is a world away from youth football. The kids have little experience of the cynical aspects of the game – especially some of the challanges, of the win at any price mentality, the brute strength and intensity of top flight football – and when you are in a hole, which we are in, you need experienced professionals to dig you out. There are exceptions of course – i.e. exceptional players but they are few and far between and although our current crop of youngsters is very good, I'm not sure any of them are what you would class as exceptional.
However, Hiddink doesn't really have that pressure and has the backing of the owner who apparently also wants to see what the academy he has built has produced. Much has been made of the youngsters we let go who have gone onto do well for other Premiership sides, but it's difficult to really know whether they would have been as successful with us. There are so many factors which contribute to the success or failure of any one individual at any particular club and I think it's wrong to castigate and judge decisions especially with the smug advantage of hindsight.
Perhaps a few of our youngsters in the side will make me feel a bit more connected to the team as it currently does feel as if I am just going through the motions. I actually begrudge the time and money I'm spending on watching this lot at the moment, I feel the current squad don't deserve it – they are not worthy of my support. That said, I really miss feeling the passion and the connection that has been part of my life ever since I can remember. Hopefully this is just a short blip and a few years from now I will look back and laugh at how important I believed it all to be at the time – although where the team will be then is anybody's guess.
Posted by Trizia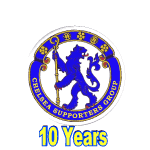 (You can see all the Terrace Talk articles here)
DISCLAIMER: All articles written for the Chelsea Supporters Group 2005 (CSG)  are those of the author and do not represent the views of the CSG. The views and opinions expressed are solely that of the author credited in the article. The CSG do not take any responsibility for the content of its contributors.