Chelsea Terrace Talk – Irish Examiner Article By Trizia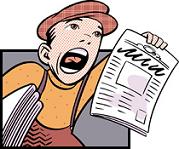 When the final whistle went on Saturday we had obviously won the game & were within two points of the top of the league but there were stilted applause from around the ground. It was another fragmented performance – some lovely passages of play, but some truly awful ones too. The goal was down to not one of our defenders, not two but three – we could also have counted ourselves very lucky not to have conceded at least one other – the fragility of our defence is laid bare more each week – which given that we play Arsenal next is worrying. They may have had a hiding at the hands of City but they still scored 3 goals & missed a couple of sitters – hence I'm not as confident as I have been in the past of our up and coming visit to the Soulless Bowl.
I am also beginning to wonder whether Mourinho is trying to make a point – playing players out of position, questionable selections & substitutions – if he is, it's a very, very risky strategy. Jose said post match that we're not killing off games – thank you for stating the obvious there boss but it may help if the players didn't pass the ball to the side, then to the other side, then back and forth side to side at least 20 more times – surely the team cannot be doing this of their own volition – Mourinho would simply not put up with orders not being followed so why are we playing like this?
There seem to be more questions than answers at the moment – I know better than to question Jose's motives for anything – I assume it's all part of the bigger picture.
Given our current defensive frailties we could do a lot worse than ask Steve Clarke to come back for a while & coach at Chelsea. Having been a manager for quite some time now I imagine he wouldn't consider such a position which many would perceive as a backward one but I think it would be a mutually beneficial temporary solution. That said I wonder whether he partially blames Chelsea & Jose's extraordinary luck for contributing towards his sacking – a win against Chelsea I'm sure would have given him a couple of extra weeks at least.
It certainly is a very competitive league this year – both at the top & the bottom. I think Mourinho was spot on when he said that it won't necessarily be the team that is top at Christmas or New Year that will win it this season as has been the case more often than not in the past.
Even City with their devastating forward line look frail at the back, United's long overdue transitional season is giving fans & "the Chosen One" sleepless nights, Liverpool although doing well by their recent standards are every now and again reminded that they still have some way to go and imagine if Suarez got injured – and all the time these usual suspects at the top are having to stave off the likes of Tottenham & Everton who are doing their damnedest to break the traditional stranglehold. Whoever wins the league will have deserved it as they will have had to fight for it against more viable contenders than in a long time.
The papers keep trying to make mischief between the relationship between the Chelsea owner & manager – trying to have us believe that we are heading for a another clash in terms of transfer targets & spending etc – I personally don't believe this. Given how the previous association ended, I'm positive that this issue would have been one that would have been discussed at length in the contract negotiations before Mourinho signed a new contract. One of the parties would have had to compromise – we won't find out who but my money would be on Abramovich – I can't imagine that Jose would have signed without that crucial responsibility within his armoury.
I think that now the manager has had time to assess the squad, his shopping list may have got a little longer than his original list in the summer. Sadly I still think that Mata does not feature in Jose's plans & I imagine will be used as bait for a big fish. The little Spaniard put in a decent performance for me – better than Hazard – yet it was Mata who was substituted. I'm not quite sure what is happening with Ashley Cole anymore – assume he is still not fully fit? Maybe trying to keep Wenger guessing on line-up? One thing is certain, I feel more confident when he's in the team than not.
All in all, as long as we keep winning we can't really complain – and don't you think winning easily week in week out would get a bit boring? No – me neither. But then remember – it could be worse – we could be Spurs *shudder*
Posted by Trizia