Chelsea Terrace Talk – Irish Examiner Article By Trizia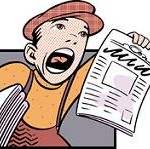 I'm not sure what I enjoyed most – the game itself, the fact that it was Gerrard's error which led to the opening goal, Jose's post match press conference or Brenda's frankly hilarious hissy-fit, bitter ramblings about our tactics. We also had to listen to scouser after scouser on the talk shows bleating on about "playing the right way", "parked buses" & "Chelsea boring their way to trophies" – give it a rest eh?
Jose picks teams & tactics to counter the opposition – the result proved he was right. Again. Dumbed down tactical theories are misleading anyway – an immaculate defensive/counter-attack display is not the same as parking the bus no matter what the self appointed football purists want to tell you.
The thing that struck me most really was the nervousness of the Anfield crowd & that must have come across and affected the Liverpool team. No one can deny that more often than not this season their crowd has been their 12th man (on the rare occasion that the referee doesn't oblige) – but it looked very much to me that now that the glittering prize is within reach, the fears & uncertainties have started to surface along with the nerves. They were eerily quiet as the game progressed, where as we safe in the knowledge that we had already ballsed it up were able to sing with abandon.
Outside too after the game the majority of Liverpool fans were quiet – obviously disappointed but philosophical with it – a small minority were looking for a more "physical" way of demonstrating their disappointment – the police were kept quite busy.
The problem I think is that many thought they'd won it already. There were too many ex-Liverpool players lining up in front of cameras to prematurely hail the new Premier League champions. Too many (Liverpool) pundits waxing lyrical about how Brendan had done the job & done it the right way. There were even t-shirt sellers outside the ground selling "Liverpool Premier League Champions 2013-14" shirts – and they were flying out! I have always been the voice of doom until the other teams virtually require snookers – yesterday was a timely lesson in chicken counting I think.
Speaking of lessons it was good to be given a lesson in sportsmanship by those paragons of footballing virtue – the constant dives, the numerous hand-balls & the refusal to return the ball after injuries is something I'm sure we can all aspire too. That said, we need to look at ourselves in terms of this time-wasting strategy which we seem to have used a few times this season. I do not expect a side of our calibre to resort to such measures. I imagine Jose utilises it to frustrate the opposition & I suppose it works to a certain degree but it's really frustrating nevertheless.
Brenda can bemoan our tactics all he likes but the fact is that not only does he need to get used to it but he needs to find a way to counter it as they will not get very far with their reckless style in Europe – a more pragmatic approach is required so expect a bit of back-tracking between now & those group stages. But of course Brenda has told us again and again (and AGAIN) that he will never play like that and that its "not difficult" to play a defensive style – there goes that sportsmanship and humility again. I'm assuming that Rodgers' "right way" of doing things also included fans making crank calls to the Chelsea players hotel, letting off fireworks outside in the early hours of the morning, and bombarding the Chelsea team bus with eggs and toilet roll – how did that all work out for you then? Yet if Jose even looks at anyone funny he is accused of being the enemy of football, Satan, Beelzebub and all his cohorts
Apart from anything, the result against Liverpool will have been a great confidence booster for our second leg Champions League game against Athletico – especially given our injuries. Those that have come in have proved they are up to the job & prepared & drilled in whatever they are needed to do. I have to give a special mention to a couple; the colossus that is Ashley Cole has been magnificent after so much time spent on the bench – a confirmation if ever one was needed that class is permanent. Tomas Kalas too did himself no harm with a disciplined display – showed a maturity well beyond his 20 years – this youngster really looks like he could make it.
I imagine the vilification of Mourinho will continue from the usual quarters & we may yet end up with nothing. But given that he has come in to work with a team in transition – a team with players nearing the end of their careers as well as many only just making names for themselves, it is staggering that at this stage of the season we are still in contention – especially given our well publicised lack of strikers. If this is what he can do now – imagine what he could achieve next season? Be afraid – be very afraid.
Posted by Trizia
(You can see all the Terrace Talk articles here)
DISCLAIMER: All articles written for the Chelsea Supporters Group 2005 (CSG)  are those of the author and do not represent the views of the CSG. The views and opinions expressed are solely that of the author credited in the article. The CSG do not take any responsibility for the content of its contributors.