Chelsea's Departure Lounge (by Gary Watton)
CHELSEA'S DEPARTURE LOUNGE
While Colombian international Juan Cuadrado makes his way through the arrivals at the London airport that he flies to from Italy, there are several players who are heading through the departure lounge, some temporarily out on loan, and others never to return. Here is a brief reminder of the comings and goings at Stamford Bridge during the so-called January transfer window which extended right up to the end of the second of February.
First of all I am disappointed that Mourinho makes early January statements about how he intends doing no business during this midwinter window, only to contradict himself later in the month. He either makes himself look like an untrustworthy liar who specialises in misinformation, or else the inference is that after Chelsea succumbed so spectacularly in the FA Cup and struggled past Liverpoo that suddenly fresh reinforcements were suddenly required. I'd much prefer if he just honestly stated in early January that the club are still weighing up all options and not yet decided on whether there will be any major purchases or sales. To make a definite pronouncement and then retreat from it looks mischievous or just plain silly.
Anyhow, Juan Cuadrado actually got booked in his last outing for Fiorentina. Please tell me that it wasn't for simulation! Anyhow, he will presumably be available for the Champions League campaign. He replaces both the underperforming Salah and Schurrle. Salah may yet return to west London, but like Marin before him, he has proven to be a far from competent winger. Schurrle reminds me of Geremi and Malouda in that he seems almost incapable of dribbling his way past opponents, but like Malouda before him he had a very good nose for goal and I considered him to be Chelsea's best supersub since big Tore Andre Flo excelled at coming off the bench all those years ago. We will fondly remember Andre's second-half hat trick against Foolham last year and his important goal at home to PSG. Funnily enough he signed out of his Chelsea career with a tap-in at Swansea and was then never seen since!
Perhaps young Oscar had words with him afterwards about denying him a certain hat trick, but it's not Schurrle's job to stand aside when an open goal has presented itself to him. I never really understood why Mourinho identified Andre as a Chelsea wide player. He was pretty average down the flank, except for a good turn of pace.
Let us hope that Cuadrado can mercifully relieve Hazard of the creative burden that increasingly falls to him. If the Belgian maestro were to get injured, then Chelsea look snookered. Cuadrado needs to demonstrate that he can dribble past players or at least outpace them. However, many a fast winger then struggles to deliver an accurate cross, so JC needs to provide this too. If he can link with his midfielders and get on the end of some scoring chances too, then he will prove to be money well spent. Certainly Chelsea are in dire need of another creative outlet, so we will hope that our first-ever Colombian acquisition justifies his transfer fee, or else Fiorentina will be chuckling all the way to the bank.
Finally, here is a brief 'obituary' about our permanent departures. Big Mark Schwarzer came to us in the twilight of his career. He did little wrong, even earning crucial clean sheets at Atletico Madrid and Ann's field last April. He immediately ended up in goals for Leicester in their lovely two-one FA Cup victory at White Hart Lane, so congratulations and best wishes to the popular Aussie. Ryan Bertrand has had a good season with Southampton, at least until he spoiled it on Sunday past with an uncharacteristic reckless challenge which resulted in a red card. Bertrand, I'm afraid, was the latest in a list of Chelsea-bred youngsters who the club lost patience with or who was not deemed of a high enough standard for a club with our ambitions, so he found that there was no room at the inn. He should prove to be a good fit for upwardly mobile Southampton. [I'd love it if they qualified for the Champions League!] Last but not least, there was the conundrum that was Senor Torres.
Given the recent failings of Balotelli and Falcao, it puts Torres's stint at Chelsea in a better light, yet he was mercilessly slaughtered by the media and others. I will fondly remember his goal in the Europa League final. It was a brilliant, individual score. Folk seem to forget this effort, as if that triumph against Benfica is forgettable. However, it is at least on a par with the Cup Winners' Cup successes of 1971 and 1998. Anyhow, Torres clearly played his best football at Liverfool, yet ironically won his European medals with Chelsea. How weird is that? He will continue to deliver the occasional goal in the future, but he is a shadow of the player from a decade ago.
Right, here are the arrivals and exits from the recent transfer window:
*****Juan Cuadrado [Fiorentina – Chelsea] £23.3m *****(ARRIVAL)
Ryan Bertrand [Chelsea – Southampton] Undisclosed
Mohamed Salah [Chelsea – Fiorentina] Loan
Andre Schurrle [Chelsea – Wolfsburg] £22m
Nathaniel Chalobah [Chelsea – Reading] Loan
Tomas Kalas [Chelsea – Middlesbrough] Loan
Lewis Baker [Chelsea – Sheffield Wednesday] Loan
Todd Kane [Chelsea – Nottingham Forest] Loan
Mark Schwarzer [Chelsea – Leicester] Free
Alex Kiwomya [Chelsea – Barnsley] Loan
John Swift [Chelsea – Swindon] Loan
Fernando Torres [Chelsea – AC Milan] Undisclosed
Posted by Gary Watton
The author can be stalked at http://chelsea.thefootballnetwork.net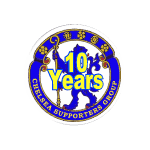 You can view all of the Football Network articles for the CSG here
DISCLAIMER: All articles written for the Chelsea Supporters Group 2005 (CSG) are those of the author and do not represent the views of the CSG. The views and opinions expressed are solely that of the author credited in the article. The CSG do not take any responsibility for the content of its contributors.