Chelsea Fans Forum Meeting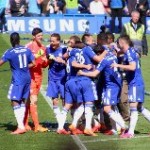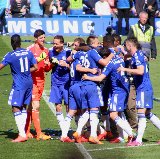 The third and final Fans Forum meeting of the season will be held before the Sunderland game on Sunday 24th May.
Topics will include ticket collection arrangements for European away matches as well as the annual supporters' survey results.
Please contact us  below if you have anything you wish raising to do with these topics (note! the CSG is to present a seperate document to the forum regarding European away Ticket Collection, hopefully we will cover all aspects of this agenda topic), other issues can also be raised under AOB at this meeting so again, please let us know of anything you need taking to the club and we will try and get it on the agenda.
If any members wish the Group to raise any issues please contact us as shown below Before Monday 11th May – Issues raised after this date will not be taken to the meeting.

To get your Fans Forum issues to us you can either e-mail here
Or contact us via twitter at @CSG2005
Or simply leave as a comment at the bottom of this article
Peter Trenter – CSG Fans Forum Representative
(Please note: The Fans Forum DO NOT discuss team matters!)
Related Images: