Mid-Summer Update (by Gary Watton)
MID-SUMMER UPDATE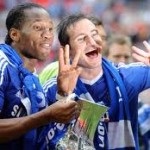 Two Chelsea goal-scoring legends experienced contrasting fortunes in recent weeks. While Frank Lampard was being honoured by Lizzie Windsor in her birthday honours list, the third most prolific goal-scorer in Chelsea's history, Kerry Dixon, was hauled off to the big house, at Her Majesty's pleasure, on account of violent behaviour in a public house in Luton.
Frankly speaking, it would be wrong to condone aggression on anyone, so KD has to take the rap that was dished out to him, especially when the CCTV evidence clearly reinforced his naughtiness. However, in mitigation, Kerry was never a thug on the football pitch, and there are loads of cretins lining up to provoke celebrities and sports stars, past and present, when they are out on the town, so this incident should come as no surprise. Maybe the club should offer their legendary goalscorer some anger management and/or counselling after his release.
Perhaps it was previous agression from Steven Gerrard in similar circumstances which has counted against this sporting 'god' from also being honoured by her royal lowness. Mind you, Gerrard was simply not allowed to be sent down, as this would have been bad PR for England and especially for Liverpoo PLC. It all sounds so much like one rule for one, and one rule for another, but hey that's British injustice for ya. Even the new Justice Secretary, Michael Gove, last week tore shreds out of the justice system, so-called, by suggesting that the odds were loaded in favour of the rich (and famous). One only has to observe how so many of the great and good get off scot free because they are suffering from dementia or Alzheimers. Anybody who commits child abuse, as the former MP, Greville Janner is alleged to have done, was clearly 'demented' for the last few decades. Anyhow, I digress. Justice and injustice always gets me started. Maybe it's the policeman's son in me.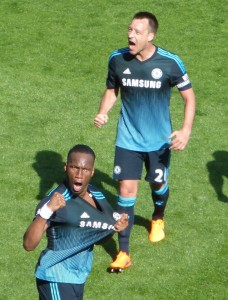 Meanwhile back at the bridge, the inevitable has happened, and the Blues have had to bade farewell to the goalkeeping legend that was Petr Cech. There will be the inevitable boo-boys. They are indeed most probably boys, too immature to appreciate that footballers are as entitled as anybody else to switch employers. If Chelsea cannot find room for big Pete in their starting eleven, then the maestro has no choice but to leave for pastures new. The only thing that is obviously hard to stomach is that he had to choose the neighbours from norf London. Arsenic's PR luvvie, Bob Wilson, has already been lavishing praise upon Cech and rating him as the buy of the century. Don't you just love it when Arsenil and Tottensham get their pretty little hearts a-flutter and hype their new signings? Personally, I call it clutching at straws. Now that Cech has crossed the line and made his way to the Emirates, I do definitely hope that he leaks lots of goals and makes his share of howlers. It is hard to gauge whether Cech can emulate the likes of Shilton and Zoff and remain a first-class goalkeeper in the latter half of his thirties, or whether his form will slowly disintegrate with each passing year.
It's perfectly understandable that Mourinho has resolved to invest his faith in young Courtois. However, Thibaut was error-prone a number of times last year. Of course he is only human, but it is absolutely crucial that he outperforms Cech in this season and thereafter, as we really could do without snooty Gooners suggesting that they've got the best goalkeeper. That would be too much to bear – not least because we supplied them with their goalie.
This brings me onto another gripe circulating amongst some of the Chelsea faithful. I have to question Chelsea's decision-making in recent years. We may have the world's best manager, and one of the world's best teams, and some of the world's best players, but we definitely are not blessed with a world-class brains trust that hires and fires the playing staff. Consider the compelling evidence. We offloaded Sturridge to rivals Liverfools and bought Demba Ba instead. How good was that idea? We sold Mata (admittedly for a pretty price) to more rivals ManUre. Mata has not yet returned to haunt us, but he could still be pivotal in a ManUre title challenge this year. Now we've sold Cech to Arsenic for a bargain price. If Arsenil (and others) regard Cech as so cosmic, then why have Arsenic robbed us and simply paid a measly ten million pounds? It's daylight robbery. Put the boot on the other foot and we can see that Arsenic and ManUre wouldn't dream of allowing any of their players to go to Chelsea – except for an extortionate price. Chelsea are almost propping up their bitter rivals with some of our best players.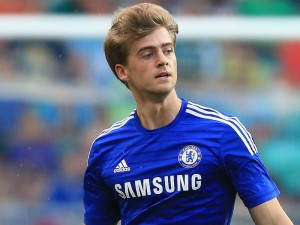 If that isn't bad enough, our flawed decision-making extends way beyond the above. If the re-signing of Matic was the best piece of business in the January transfer window of 2014, then the acquisition of Cuadrado twelve months later was probably the worst of January 2015. Cuadrado joins the equally awful Marin, Quaresma, and Salah as duds who were supposed to provide flair on the flank. Ignoring the adage that when you're in a hole, stop digging, Jose is reportedly keen on signing the misfiring Falcao, with the Colombian coach suggesting that Falcao and Cuadrado will bring out the best in each other. Heaven help us. Yes it is tempting to acquire Falcao in the hope that he is prolific at Chelsea, so we can rub the Mancunians' noses in it, but it is a trifle doubtful as to whether such a scenario will even come to pass. Is Falcao not impersonating Torres in his final weeks at Liverpoo, huffing and puffing, but devoid of the old killer touch and lethal instincts? Are we really determined to repeat past mistakes?
It is at least good to see that Bournemouth have kindly taken Christian Atsu off our hands for the next year. Regrettably, he looks another waste of space. As Chelsea FC feared last August, Atsu simply wasn't granted much game time by Everton. They probably had more sense. Meanwhile Kakuta is finally gone – another great hope who never made the grade. Presumably McEachran will follow shortly. Apparently Van Ginkel and Piazon had a terrible time on loan and have done nothing to either increase their transfer value or to merit a return to the Chelsea squad. Unfortunately, few clubs are being foolish enough to take some of our excess baggage off us. Meanwhile, we really need to get Chalobah (and possibly Loftus-Cheek) upgraded to the role of regular stand-ins for Matic, instead of paying Mikel (and Ramires) big fat salaries to spend much of the season on the bench.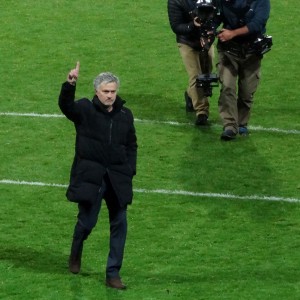 Like I said, the decision-making is at best questionable. I also fear that the lack of signings from Chelsea suggests that we are in for one of those horrible situations where we panic buy one or two players on deadline day. I seem to recall Jose wanting his new players in place a couple of years ago ahead of the summer tour. Well that ain't going to happen this time. At least one crumb of comfort is that young Traore played quite well on loan and is available for the tour of the USA in a few weeks time. I hope that he and Bamford pass their auditions, as Chelsea need young blood to cheer on, as well as the imported egos from further afield.
It's great to be champions, but teams that stand still in the transfer market will almost always stall in the subsequent league campaign as well. We need to freshen up the squad, and preferably not leave it all to the last hour of deadline day.
Posted by Gary Watton
The author can be stalked at http://chelsea.thefootballnetwork.net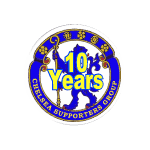 You can view all of the Football Network articles for the CSG here
DISCLAIMER: All articles written for the Chelsea Supporters Group 2005 (CSG) are those of the author and do not represent the views of the CSG. The views and opinions expressed are solely that of the author credited in the article. The CSG do not take any responsibility for the content of its contributors.