Falcao? Good Grief. Seriously?
FALCAO? GOOD GRIEF. SERIOUSLY?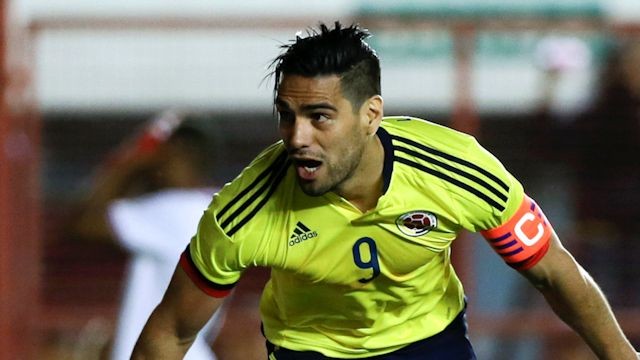 Excuse me if I don't dance with delight at the latest weird piece of business conducted by Mourinho and Chelsea Football Club. Hot on the heels of our charitable donation to Arsenic of one of the best goalkeepers in the history of the Premiership, we now proceed to take on a striker who failed to strike too often last year for ManUre. The Mancs are nothing if not impressive going forward and even in a bad year, they are wont to create lots of opportunities. Any half decent centre forward should be filling his boots, but not our Falcao. Still, Jose cannot resist the chance to boost his ego and prove to everyone that he can succeed where LVG failed.
It's not like Chelsea don't have form when it comes to acquiring damaged goods. Firmly observing the investment skills of the Trotters [a three wheeled-van and combination briefcases which cannot open because the combination number is inside them, not to mention the fifty pounds acquisition of a canary], Chelsea are resolved to flirt with potential embarrassment for the umpteenth time. The omens are not exactly great.
Yes Drogba and even Diego Costa, Hasselbaink and Anelka and Gudjohnsen, not forgetting Flo, Hughes and Zola, were all stellar signings, but Casiraghi was not scoring even before his career got cut tragically short. Robert Fleck was a calamity and Chris Sutton even worse. Kezman lasted one year. Shevchenko and Torres failed to match the hype. Demba Ba and Eto'o were nothing to write home about, although admittedly we did sign the latter in the twilight of an illustrious career.
If Chelsea are determined to gamble upon a centre forward, with a proven track record, then why not scoop Kerry Dixon out of Porridge and take him on a season-long loan too?
If Falcao is intended to boost Cuadrado, and vice versa, well I will be amazed if both shine. In reality, Falcao has presumably been signed as reinforcements, especially in Europe, for Costa who, let's face it, is always likely to be absent from at least a dozen matches per season, on account of injury and the customary suspension. Therefore, Falcao will have his chances to blossom, but his cup won't runneth over with first-team football, unless he hits the ground running. In all probability, he will be entrusted with the 'supersub' role, and what are the chances that he and his agent start moaning about not being included in the starting eleven on a regular basis?
The Chelsea PR machine, including the manager, will be spinning the line that in spite of a regular flow of goals, Falcao "is working very hard for the team". I want a striker who strikes goals. Stuff the hard work for the team. Just get on the end of chances and convert them. Resist the temptation to drift deep into midfield to help your team mates. Only Rooney is able to get away with such energy and such roaming. A centre forward who drops back to help the midfield then leaves no target up front for the creators like Fabregas to play the round object forward to.
"At the end of the day", as the footballing fraternity say, Mourinho plays one lone striker, so Costa and Falcao can scarcely flourish in the same season. Or can they? Maybe Diego will prove to be a one-season wonder, and Falcao will be an inspired move. I'd challenge the Chelsea management, including Jose, to have the balls to state the goals target for Falcao for the season. Surely he needs to be scoring at least ten to justify his obscene wages? Don't shirk from announcing the target for Falcao and don't resort to the tosh about he's "working very hard for the team."
What's next on the agenda for Chelsea Football Club? My money is on Hazard being offloaded on a free transfer to Manchester City or Matic being swapped for Adebayor of Tottenham. Fools!
Posted by Gary Watton
The author can be stalked at http://chelsea.thefootballnetwork.net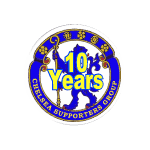 You can view all of the Football Network articles for the CSG here
DISCLAIMER: All articles written for the Chelsea Supporters Group 2005 (CSG) are those of the author and do not represent the views of the CSG. The views and opinions expressed are solely that of the author credited in the article. The CSG do not take any responsibility for the content of its contributors.
Related Images: