…… Chelsea 2015-2016 a season in verse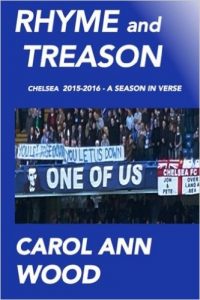 Rhyme and Treason is a brilliantly unique football book in which Carol Ann Wood tells the story of Chelsea's drama-filled 2015/16 season by way of poetry.
Die-hard Blues fan Carol wrote a poem following every Blues game of the campaign… and her verses express raw emotions that every supporter, irrespective of allegiance, can readily identify with. Football fans may be irrational and biased, but they are not foolish… and the incisive way Carol's poems deal with the matters at hand reflect this. Rhyme and Treason is a remarkable work and a ground-breaking future football literature classic.
Carol Ann Wood – Author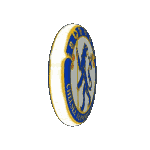 Available to purchase in paperback now at £7.95 here
DISCLAIMER: All articles written for the Chelsea Supporters Group 2005 (CSG)  are those of the author and do not represent the views of the CSG. The views and opinions expressed are solely that of the author credited in the article. The CSG do not take any responsibility for the content of its contributors.