…… a year of drama and dissent at Chelsea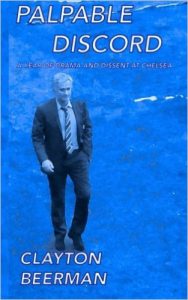 "Clayton Beerman has been going to watch Chelsea for almost 50 years. During this time he's witnessed first-hand the Blues remarkable journey from being kings of the King's Road to relegated near bankrupts and then title winners and champions of Europe. It's fair to say that Clayton thought he'd seen it all – but he hadn't.
When folk hero Jose Mourinho returned to Stamford Bridge in 2013 and guided Chelsea to the Premier League crown two years later it seemed that the Special One was set for further triumphs – what could possibly go wrong? Well almost everything really! Palpable Discord: a year of drama and dissent at Chelsea, is Clayton's heart-felt account of the Blues calamitous 2015-2016 campaign.
Re-live in real time the crumbling of supporter hopes and expectations as Mourinho's world comes crashing down. Of course a new dawn rises as it always does! Another grand episode in the greatest soap opera on planet football, Palpable Discord is essential reading – not just for followers of Chelsea, but fans of any club who ride the emotional roller coaster that is the glorious game"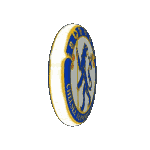 Clayton Beerman – Author
Available to purchase in paperback now at £8.95 here
DISCLAIMER: All articles written for the Chelsea Supporters Group 2005 (CSG)  are those of the author and do not represent the views of the CSG. The views and opinions expressed are solely that of the author credited in the article. The CSG do not take any responsibility for the content of its contributors.