Cobham Bound For Five Chelsea Supporters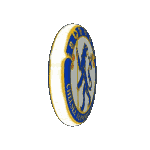 Cobham Found For Five Chelsea Supporters
Recently the CSG asked Chelsea fans to nominate fellow Chelsea fans for the fantastic opportunity of a visit to the Cobham Training Facility to meet the team and watch them train.
We asked you to nominate people who had gone that "extra mile" or who really deserved a treat.
As you can imagine we were inundated with nominations, and all would have made worthy winners but unfortunately there were only five places available. We would like to thank you all who sent in supporters details for the many nominations received.
Between ourselves and Chelsea we went through all those put forward and although very difficult we managed to narrow it down to the five winners.
Those lucky individuals are –
Gary Wilson – Gary is known to many for his amazing strength, determination, stamina and courage and despite suffering the devastation of losing his young daughter Kirstie he has continued to raise thousands of pounds for cancer which was what Kirstie wanted. He is a true inspiration.
Jack Milner – 13yr old Jack helps to look after his disabled sister and does this without complaint – although it often means him missing out on treats. He has also helped in fundraising for the disabled by selling cakes and raffle tickets – Jack has hard time of it recently and his uncle thinks that a Cobham trip would be a wonderful surprise for such a giving youngster
Steve Board – as well as being a carer for his 91yr old mother, Steve helps innumerable people while carrying out his job as a local milkman even giving customers his mobile number in case they need any help. This year he has also been caring for his partner who has a long term illness and she said he has been her rock. Steve loves football and as well as his passion for Chelsea helps out with DIY and all sorts at his local football club and his daughter's former primary school
Gill Reeves – Gill looks after children with special needs and often gives up her own time to take them out. She has bought many groups to the player appearances at the megastore enabling the youngsters to meet their heroes. She also has been part of committees at Chelsea to ensure that disabled people are catered for properly at Stamford Bridge. Gill is well known by other Chelsea fans and can be spotted front row, home and away with the Chelsea banner that the kids made in honour of Frank Lampard
Luke Claxton – Since Luke lost his mother to cancer, he has undertaken an unbelievable number of events to raise money for various cancer charities including CLIC Sargent and Macmillan Cancer Support. Luke has completed walking and cycling challenges including the London to Paris as well as organising an annual golf day – in all Luke has raised over £200,000 and is still going!!
We hope they have a great day and hopefully, we can try and make this an annual event!!
The Committee
'Chelsea Supporters Group' can be found on Twitter and Facebook