Diamonds, Dynamos & Devils
Chelsea FC's transformation under Tommy Docherty's management, from 1961-67. Hardback book (+ photos) reviewing those 6 eventful years.
About this project
'Diamonds, Dynamos and Devils' is a book for anyone who remembers Chelsea in the 1960's, anyone with an interest in the club's history and anyone with an interest in how the personality of one man can reshape a football club.
It utilises extensive research to detail and examine all the above personalities and events, and many more, and draws a series of conclusions about one of the most exciting periods in Chelsea history. It also includes an exclusive author interview with Tommy Docherty, carried out in April 2017.
Further details on Tim's project can be found here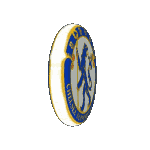 Tim Rolls
DISCLAIMER: All articles written for the Chelsea Supporters Group 2005 (CSG) are those of the author and do not represent the views of the CSG. The views and opinions expressed are solely that of the author credited in the article. The CSG do not take any responsibility for the content of its contributors.
'Chelsea Supporters Group' can be found on Twitter and Facebook