Chelsea supporter and general all round nice guy Andy Regan, who just happens to run the Fans Forum at the club, has a new book out.
"The Stars Move Still" is available now on Kindle via Amazon on the following link at a modest price of £1.99
The Stars Move Still – Amazon Kindle
Andy says " I'd love you to read and comment on it on Amazon – it's £1.99 for the kindle version (the only format for now) and can be found on the link shown above or by clicking the book cover opposite. I'm sure I can help out those without kindle or 1.99″
"What happens when a cold calculating individual chooses to punish the most vulnerable in the community for misplaced revenge?
In May 1927 a quiet town in Michigan suffers the most traumatic of days as its school becomes the target.
Based on the true events of the deadliest school massacre in US history, "The Stars Move Still" is set against a backdrop of disease and illness, prohibition, racism and rumours of gangland activity. The violence of the First World War and other conflicts remains an ever-present memory.
Preoccupied by the intricacies of daily life replete with temptation, ambition and fear, the community remains oblivious to the danger poised to strike at its heart.
A town called Bath, hurtling towards mayhem. Only one person saw it coming but everyone was affected…"
Please do tell anyone you know who may want to have a read. Any good contacts in the literary/ features world would be much appreciated – it may be of interest given the 90th anniversary of the central event next week.
There's a Facebook page for the book and follow me on twitter @andyregan13 if I haven't found you on there yet!
Cheers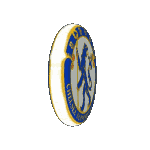 Andy
DISCLAIMER: All articles written for the Chelsea Supporters Group 2005 (CSG) are those of the author and do not represent the views of the CSG. The views and opinions expressed are solely that of the author credited in the article. The CSG do not take any responsibility for the content of its contributors.
'Chelsea Supporters Group' can be found on Twitter and Facebook