CSG Annual General Meeting – Minutes
Chelsea Supporters Group
12 June 2021
Welcome and apologies
Peter Trenter, acting Chair, opened by welcoming everyone to today's CSG AGM online with Microsoft Teams and set out the house rules:
Please keep your 'mute' button on during the meeting;
please save all your questions until we get to AOB at the end of the meeting;
please use the 'hands up' icon and I will ask you then to proceed and unmute yourself;
The 'hands up' button can also be used during the meeting for any votes (proposers and seconders)
PT explained that this was the first AGM in two years, last year was missed for a couple of reasons. Firstly, Covid has had a massive impact on all of us and due to lack of football activities it was decided to hold for this year as there was little to discuss. Further, it would have been the first AGM without Trizia and out of respect we felt it better to not hold the AGM in 2020.
There were no apologies of absence
Chair Report 2020/21 season
As stated previously, with losing Trizia as sadly as we did, we had to make a decision as to where the Group was heading in the future. After discussion with Trizia's partner Paul and with the CSG committee members, we all agreed that we should carry on the Group in her memory as we all felt that would have been her wish. As such, I agreed to act as Chair until the time came for elections, that being this meeting today.
With regards to the 'on pitch' activities, the season turned out well in the end, despite the disappointment of losing the FA Cup Final but definitely compensated for with the Champions League win.
We got to see some football again at Stamford Bridge and can hopefully now look forward to getting back to some sort of normality in the new season.
Covid will not just go away, we just have to learn how best to deal with it and live our lives accordingly.
Fans Forum (FF) Report
Simon Lister (SL) was CSG's FF representative for the 2018/19 and 2019/20 seasons. The format of FF meetings changed for the 2020/21 season. Meetings continued on the revised basis (three meetings per season on weekday evenings rather than pre-match).
Michelle has taken over as the primary CSG FF representative, which remains in the new format.
The second meeting each season remained the "traditional" ticketing meeting, although this meeting was no longer restricted exclusively to ticketing issues. In the second 2020 FF meeting, the numbers of ticketing and other agenda items were approximately equal, though the former group dominated the discussions (roughly 2:1 in terms of time taken up).
A significant issue raised by CSG was carried over from the previous season, namely the poor treatment of CFC fans at the UCL fixture in Barcelona. The Club (Bruce Buck) responded that they had asked fans to submit written accounts of their bad experiences and had collated those responses to produce a dossier that had been sent to UEFA. CFC reported that they had not yet received a response. In a subsequent meeting, it was reported that UEFA's response was that FC Barcelona, their stewards and the local police had all acted properly and their conclusion was that there was no case to answer.
Other common/recurring issues included the following items.
Family enclosure: provide/extend play areas and provide fresh fruit (Club agreed).
Player meet and greet: make it more child friendly/some exclusivity for children – CFC agreed in principle and were to look into it.
Disabled seating: in response to my query re. signage in the West Lower stand, Graham Smith took me into the stadium after a meeting. At the same time he showed me (and a couple of others) that the first row in the West Lower had been removed and an improved disabled area established. The "tour" continued to Shed Lower and East Lower. In all there were an increased number of seats, more space and better vantage points for disabled fans – a good job given the constraints posed by Stamford Bridge.
Touting: The Club reported that "undercover" operations had led to a large number of arrests followed by a significant number of prison sentences. The Club, understandably, were reluctant to go into great detail but viewed the overall outcome as successful.
CFC announced that tickets/stadium entry would eventually be done using smartphone technology. They thought that might be in place by the start of the 2021/22 season. The AGM thought that this might be unlikely as a consequence of the COVID-19 situation.
At the appropriate time I formally thanked Chelsea on behalf of the CSG for their generosity and efforts in relation to Trizia's funeral and wake. Much appreciated by both the Club and CSG.
Whilst the number of FF meetings is lower than in previous years, a meeting of the FF with Nike seems to have become established as an annual fixture. The 2019/20 meeting was attended by three senior people from Nike. They were possibly surprised by the number of negative comments – complaints about the range, quality and costs of their items, as well as the "Marmite" nature of 2019/20 home shirt. An interesting fact was revealed in that kit designs are finalised two seasons before the kit is worn by the teams.
Strong feelings were also expressed concerning the Stadium Megastore being Nike.com rather than the Chelsea store.
Iissues raised by the CSG included:
Nike's lazy design value and ridiculous hype (e.g. the "celebration of the King's Road in the swinging sixties" design for our second strip that was exactly the same, apart from colour, as a Tottenham top); and
the absence/poor availability of the special embroidery shirts for the Carabao Cup and Europa League finals.
The Club admitted that the mix 'n' match scarves at the Carabao Cup final was a "disaster" caused by the flag manufacturers being unable to produce fire-safe items in time for distribution.
It was generally thought that Nike would most likely ignore the feedback and carry on with their agenda regardless (as is the way of large multinational corporations).
FF members were invited to a Holocaust Remembrance event at the Imperial War Museum plus the official unveiling of the Football Mural at Stamford Bridge. Both events were well attended and both were well received by people outside the Club as well as all those attending. Events such as these put the Club at the forefront of issues such as anti-Semitism in football (as well as racism in general).
An additional meeting was held in January 2020 where the FF met a delegation from the PL to discuss VAR. The PL delegation was former referee Chris Foye plus two senior officials (who mainly took copious notes). Chris came across as an extroverted and affable character who gave a good presentation. The presentation was thoroughly researched and planned – it was Chelsea-centric with the (vast) majority of the video clips coming from our games.
It appeared that the objective was to convince us that VAR was fit for purpose and working well (though some minor improvements might still be required) so that our satisfaction with VAR could be reported back.
That could in no way be inferred from the reaction of the group – the FF were neither totally convinced by, nor wholly satisfied with, VAR.
The final FF meeting planned for 23/03/2020 cancelled due to COVID-19 situation.
Website Report
PT stated that whilst the website is still our main media link with the supporters, we also have presence on Facebook and Twitter and try to link them wherever possible. During the last year, we had seen a steady increase in online traffic and especially so during times of bad feelings with the Club, with the Super League being the main topic that got all supporters together via social media.
At this time, the website and email facilities are given to us at no cost but we have been told that this might change over the coming period so, I ask you all, if you would like to help financially at this time then we would very much appreciate it. The CSG is a non profit making group and with a 'free membership', funds can be hard to come by especially with the lack of social income during the pandemic.
Going forward, CSG will be looking at ways to make social media work more effectively for us.
CSG would also be looking into the costs involved in setting up a new website to enable a better, more professional set up.
Members Representative Report
SL reported that nothing of significance had occurred in general during the current period and virtually nothing during the coronavirus period.
The Supporters' Group meeting with CFC planned for 19/03/2020 also cancelled due to COVID-19 situation.
Disabled Representative Report
Gill Reeves confirmed that Chelsea continue to work closely with the Chelsea Disabled Supporters' Association and other Supporters Groups to ensure our disabled and non-disabled communities are given the same opportunities. The disabled ticketing policy continues to provide for disabled fans.
There is also the new East Stand sensory room which provides for those who find the whole stadium atmosphere difficult to cope with and means that children with autism and severe learning difficulties and their families can enjoy a game at Chelsea.
There is now much better space for wheelchair access in the West Lower stand with the first row removed.
Chelsea continue to support LGBT work through the matchday programme, the Chelsea website and on social media
Hidden Disability Lanyard Scheme: Hidden Disability Sunflower Lanyard is now available which is a specially designed lanyard for those who have a hidden disability such as autism, dementia, visual or hearing impairment and may appreciate a little extra help when visiting Chelsea FC.
Membership Secretary Report
LN reported that we currently had a total of 6232 members. The CSG committee would be looking at ways to increase membership once fan returned to stadia and across social media. Previously the best way to raise our profile was through our advertisement in CFCUK but since the editor of the Fanzine was now heavily involved in the Trust, there wasn't any available space for the CSG to advertise there so, we needed to look at other methods.
Treasurer's Report
Our bank account with Allied Irish is now closed. This account was originally set up in 2005 as the bank manager was a friend and we were offered free banking and my company banked there so it fitted in with visits to Uxbridge where the account was held.
Over the past years, this has now ceased and the manager has retired so charges were being made. The committee agreed to look elsewhere for a better deal and came up with a new Nat West account in the local area. This new account was opened and, as of last week, is now up and running. To initially set up the account, I am the only signature required but feel it would be beneficial for the Group to have two signatories. This is something the committee will decide on in the coming weeks but if you would like a say in this then please do so under AOB at the end.
The balance of the account as of 09/06 is as follows:
Balance transfer from AIB: £452.41
Transfer from Paypal for merchandise: £43.57
TOTAL: £495.98
Looking forward to the 2021/22 season
With COVID hopefully decreasing as the vaccine programme progresses, fans can return to stadia, we can have face to face committee meetings (and AGMs), meet with our friends again and look forward with excitement to the new season.
Standing down and re-election of the Committee
Chair – Peter Trenter: proposed by Gill Reeves, seconded by Mark Russell. Passed unanimously.
Committee: proposed by Liz Nurse, seconded by Simon Lister. Passed unanimously.
It was noted that there were no current applicants for the positions of Secretary or Treasurer but that we would advertise for these positions plus a general committee member in the new season.
AOB
There being no further questions, the meeting then ended.
---
'Chelsea Supporters Group' can be found on Twitter and Facebook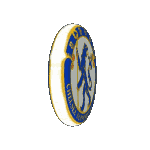 Related Images: