LBHF & Chelsea FC – What IS Going On?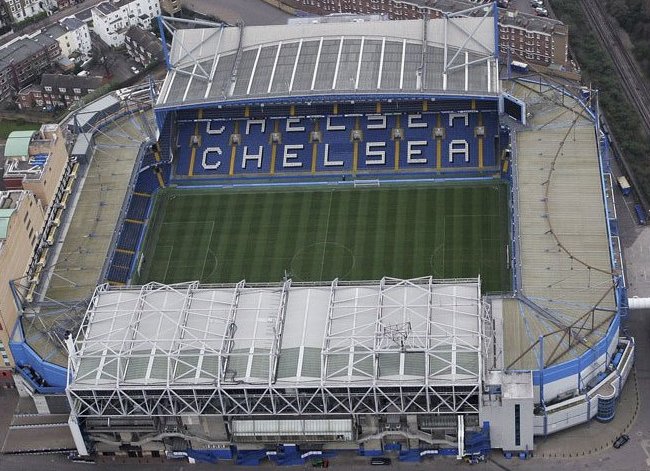 From the LBHF website:
Chelsea Football Club's future should be at Stamford Bridge and an expanded stadium is possible, the local council said today.
The 2010 Premier League champions voiced concerns last week that a 60,000 new-build stadium on their current central Fulham site would cost over £600million and that the planning risks would be 'insurmountable'.
A Chelsea Football Club (CFC) statement claimed: 'It is clear that a complete new build of a 60,000-seat stadium has little chance of acceptability and that after discussions with the local council, they have come to the same conclusion.'
However, Hammersmith & Fulham (H&F) Council has today (March 9) said that, while it recognises that expanding the Blues' historic home to 60,000 would not be easy or cheap, it is feasible to add capacity in a way that would benefit the club and local businesses, and would not unreasonably affect residents.
The alternative of moving away from Stamford Bridge to gain extra match day revenue from a bigger stadium could cost much more than £600million, according to the council.
Stamford Bridge currently has a capacity of 41,837 making it the eighth largest ground in the Premier League but CFC wants to generate extra match day income so it can compete with rivals like Manchester United and Arsenal.
A CFC proposal to buy the freehold of its 107-year home last year from current owners, Chelsea Pitch Owners, was rejected. Many observers saw the move as an attempt to clear the way for a possible departure from The Bridge but the council has said that the club should continue to explore ways to add capacity to their current stadium.
Cllr Nick Botterill, H&F Council's deputy leader, says: "Stamford Bridge is Chelsea's historic home and the council believes it should be their future home. We want the Blues to stay at Stamford Bridge and, if it can be done sensibly without negatively affecting local people, increase the ground's capacity so they can retain their position as one of Europe's top clubs.
"We cannot comment on the financial conclusions CFC has drawn but it is very likely that any move away from Fulham would cost far more than either the £600million the club claims it would cost to rebuild its current ground or the cost of upgrading and expanding the existing Stamford Bridge structures.
"We are proud to be the only borough in the country with three Premier League Clubs and we do not want our local businesses and residents to lose out on the economic and social benefits that this brings. CFC is a thriving business which contributes significant benefits to the area and we will continue to work closely with CFC to explore all possible avenues for keeping the club here at their original home."
Opened in 1877, Stamford Bridge was used by the London Athletics Club until 1905, when new owner Gus Mears founded Chelsea Football Club to occupy the ground. CFC has played its home games there ever since. It has undergone numerous major changes over the years – most recently in the 1990s when it was renovated into a modern, all-seated stadium.