Stitched Up By The FA, Met Police And The Media!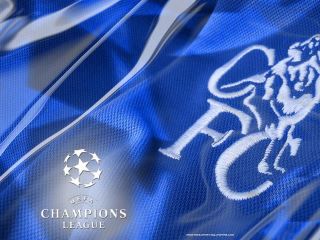 Whilst every other European nations football federation does everything it can to aid or help its teams in European competitions, ours shows complete ignorance and disgust at our plight to succeed in Europe. We are lumbered with a Sunday 6pm kick off for a FA Cup semi-final against Tottenham, which gives the impression we are deliberately being hampered in our attempts win anything.
The Italian FA allowed Napoli to play their matches on a Friday night (almost 2 days extra) which allowed them better the opportunity of preparation and more importantly rest before our games in the Champions league. We are in a good position against Benfica but it's far from a done deal, but if we progress to face either Barcelona or AC Milan then we get no help what so ever from the FA, broadcasters or Met Police.
If we face Barcelona they will get 5 extra days to rest and prepare!
I remember a few years back Manchester United pulled out of the FA Cup to play in the World Club Cup in Brazil (they got mullered by Vasgo de gama) However then they had the option of fielding a side against who every they were drawn against in the 3rd round, but instead picked to enter a lower graded competition.
There was a little fuss about it but nothing too much as you would expect, with the so called Government at the time wanting Man Utd there to support a world cup bid (hmmm) and the FA wanting and not wanting the same. I'm not suggesting that we pull out of the FA Cup as there is nothing more I'd like than to beat Tottenham at Wembley, but we are being forced to look at the possibility of fielding a weakened team. However what happens if we pick up a series of injuries and can't field a side and ask for a postponement?
Liverpool and Everton are given the Saturday because of the Hillsborough anniversary on the Sunday, to far for the Scouce teams but why can we not play on a Friday night?, well that was ignored, yes ignored. Or how about a lunch time kick off on Sunday?…. ignored again, now ITV land us with a 6pm game… I think you'd call it sabotage. Anyway ITV has the worst football coverage in both commentators (who will be extremely bias against us) and a history of poor action coverage. They have missed live goals in favour of adverts and were part of a failed sponsorship arrangement a few years back for the Nationwide football league teams, which left many clubs in trouble.
Next we have the Met Police wanting all London Clubs to play away on the weekend of Sept 1-2nd, because of the Paralympics, a clear statement that they can't control the streets of London, what do we pay our taxes for? I think its a case of they can't manage their own budgets and we are being forced to change our lives due to mismanagement, in a so call democracy we are allowed to go about our daily business with out being blocked, or prevented or having to face unreasonable obstruction and inconvenience…… well it is an inconvenience!
Lets also add that the Met Police are looking at banning all London clubs home friendlies during the Olympics, whilst its a rare case that Chelsea play any home friendlies these days, in pre-season home friendlies are a cash cow for many lower league teams, a chance to gain extra funds as well as build for the coming season
Posted by Voltaire