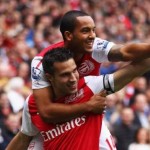 Learning curve for everyone over the last 12 months, we are far from being whiter than white and for a change thankful for an owner who many might abused as trigger happy but without doubt makes decisions. Thus pulled a trigger on a promising man who was in all reality out of his depth at the time, a lesson learned by everyone. We recovered and exceeded all expectations guided by a man who knows about our club.
We have great turmoil in many clubs who now are faced with the golden pot (massive) compared to the past, and the reality of the real world. This ker-ching of mega bucks has thrown the whole ball game up in the air, and it has the potential to be more of a crazy season than the one we have just experienced.
We are unique, much mangled by many, laughed at by others, but the clear fact is we do live in the real world and if you don't perform at Chelsea then your P45 is only moments away, this is the same as in most other industries world wide. Thus cut to the chase join Chelsea you know what is expected, produce the goods and rewards are great, fail and the exit door is open. Football is a business and we have accepted that fact.
I take no personal joy at Arsenal or Tottenham's circus actions, or Liverpool who are degenerating at a rapid rate, that's their issues to sort out, we've had ours and got past it, moved on and have become one of the world's leading clubs. Business is business and there are no friends in business, both Tottenham and Arsenal have major problems to over come, in fact Tottenham are in a much better position, Arsenal have continued to stick their heads in the sand, bullshitted their fans that a new mega stadium would allow the to produce a world class team…… err bollocks they mugged off their own fans and they know it.
AVB could be a good long term manger if time allows, but they have delusions of grandeur just like their previous player and BBC pundit Garth Crooks. Levy is now in a backed into the corner position, Harry Bassett did a half acceptable job, but he helped his own exit by claiming he was an illiterate fool who baffooned his way through life, in short a Gerald Ratner statement of the highest order. Its not rocket science with a statement like that and a twin tower on the field collapse, Harry Bassett was on borrowed time. AVB is either a desperate choice, or inspired as both club and manger have something to prove after being shown to be idiots of the highest order in 2012. However I still await their first 20 million purchase which they have suggested and failed to do for the past 10 years. Better at buying and selling than playing football, maybe a better football agent, than football club.
Arsenal, (club and supporters) live on a different planet, because of illusions of grandeur, sure they have been an establishment club who have paid (purchased) their way to success in the past, though they just don't accept it and that is their own problem to over come. The reality of life is you have to have funds to compete, today they just can't or don't want to compete, that's not everyone else's problem but their own and well over due to accept it. It's no coincidence that their better players from recent years take the exit door, because they don't believe the club wants or can compete for silverware…. Arsenal about time you joined the 21st Century! Arsenal are a mega rich club who mug off their fans!
Liverpool, okay give me a few minutes to stop laughing……. problems longer than a senior bank manager. Have been a great club………20 years ago, the real reality of life is .. TIMES UP!, you've been there, seen it, done it and times moved on, you've failed to keep up and nobody of note is going to invest in a slave city past its sell by date. It's a club living off its history. There were big clubs in every decade Huddersfield, Arsenal (1930's) Blackpool 1950's, even Tottenham early 1960's,   Liverpool's era was 1972 to 1985, Preston early 1900's (Tottenham copied their kit) Burnley , Bolton and even Wolves in the 1950's lets not forget Wanderers from 1871 to 1878, or even Blackburn 1883 to 1886……. Liverpool wake up its 2012 and your times been, gone, up, finished, ended, concluded and over. Accept it and get back to work like the rest of us.
Manchester United are feeling the pinch, listing on the US stock exchange to raise money. Hmmmm…… now that looks like a desperate measure to raise money. They are the world's number one revenue earner through club merchandising and size of fan clubs. It looks very squeaky bum time, a very average team who fuddled into second, they have been shown lacking in Europe both in the champions league and then worse in Europa league, their inspirational manger is close to being out dated. They have cleverly avoided the spending money question whilst bitching on about Chelsea and now Man City spending. Well that's normal for any club who had the spending ability to blow all clubs out of the water for 15 years or more, and now don't like it that others can spend more. Wake up Utd, money purchased you success and it's just not fair that you can't pick and choose any more.
Chelsea are the European Champions, which many clubs and supporters hate…… fantastic, every supporter would swap their position for ours, everyone would want a billionaire to invest in their club the way Abramovich has done with us.
Oh I lied about enjoying Tottenham and Arsenal's problems…. I love it, they have tried to s**t on us when we were poor, tables have turned and what ever the future brings. We are London's first and only European champions, something they failed to do when they had the chance.
Now lets see Barcelona and Real Madrid pay back those Spanish bank loans that they have had over the past 40 years to boost an advantage that nobody in the world could compete. I'd suggest that both clubs are insolvent……….. Fair pay Platini?……. no of course not.
I'd take both RVP for 8-10 million and Walcott as well, they would join a team of winners, something Arsenal have forgotten all about
Posted by Voltaire