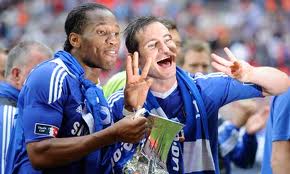 From the official site:
"Should Chelsea beat Manchester United in our FA Cup replay at Stamford Bridge, we will play Manchester City in the semi-final.
The other tie is Millwall or Blackburn v Wigan"
…… Not too many 'warm balls' in the draw there then! game of two halves saw Chelsea re group at halftime and could easily have won the game with Juan mata's shot saved by the keepers legs.
So the other Manchester club in the semi final should we overcome Utd in the replay ay The bridge.
"Win or Lose – Up the Blues"