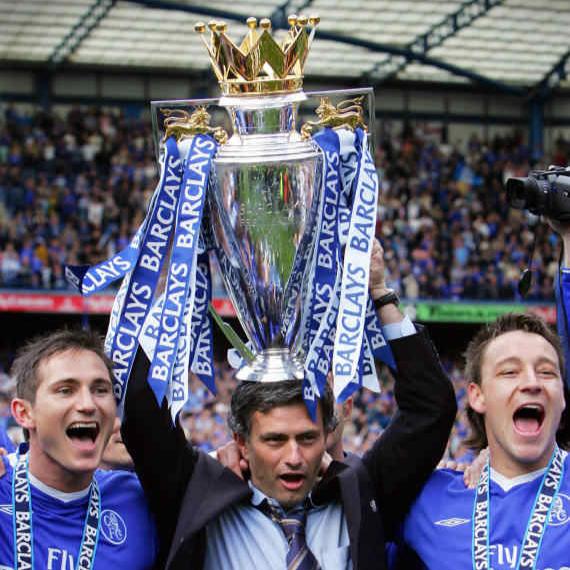 The press will waste no time making him public enemy number one. The opposition fans have already started – specifically Scousers & Gooners – "class" this, "obnoxious" that, "plastic" the other – give it your best shot because nothing you can say will knock this stupid grin off my face. Jose is coming home.
I still remember the utter disbelief as the news filted through that we had parted company with Mourinho. I refused to believe it at first. I had only seen him with the team but a few hours earlier at the screening of a new Chelsea docufilm. There had been absolutely no indication of the bombshell that was about to drop – he looked his usual cool, relaxed self
The manner of that parting is just one of the reasons that Chelsea fans have never really got over The Special One. He had bought us trophies beyond our wildest dreams, he had turned us from that "almost" team, to that all conquering team – he had won the hearts and minds of both the players and the fans, he had fought for us, he had taken narrative blows for us – he was one of us.
And just like that, he was gone.
We mourned him – managers came and went, some successful, some not – but none measured up to Jose. We watched with tortuous fascination as he weaved his magic at Inter – saw him cast his familiar spell and mourned him all the more.
He felt it too – he would make reference to his time at Chelsea often – always the hint of regret at the way it had ended – always the suggestion that he would come back should the possibility arise, ensuring that that door was never quite closed.
I don't know what it took to get Mourinho back to Chelsea – I would imagine there would have had to have been concessions on both sides. As in demand as he was, his bargaining position would have been somewhat weakened by the very obvious fact that he wanted to come back – and I can't imagine Abramovich would beg anyone for anything.
But the owner needed a big gesture. I doubt he'd been prepared for the level of discord Benitez's appointment was going to bring – the rift between the club & fans had the potential to become an irreparable chasm – only one man could bring harmony. As for Jose, Spain had been a bruising experience, a constant battle, a steep learning curve – he wanted to come back to where he was loved – nowhere was he loved more than Chelsea.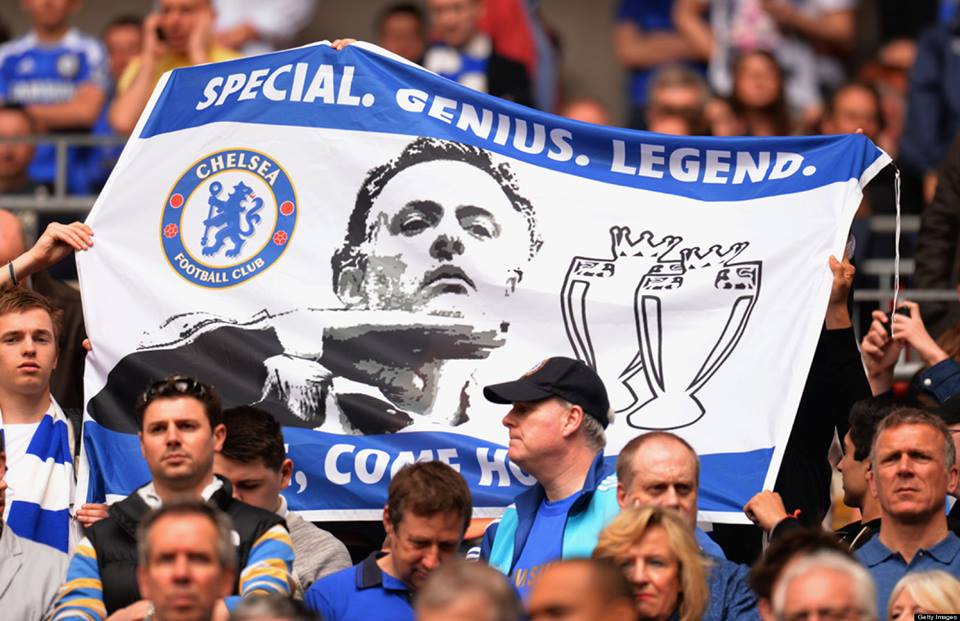 Stamford Bridge has reverberated to the chants for Jose Mourinho ever since he left us and the only way that was ever going to stop was if he came back to finish his Chelsea story. We've all read the doom merchants spouting the predictable mantra about never going back, but ordinary rules are for ordinary managers and in case you hadn't noticed, this manager is special.
Will he be able to replicate the success from his first tenure? Will we see again the almost Svengali like relationship with the players? Who knows. All I know for sure is that we will have a manager that cares as passionately about Chelsea Football Club as I do. A manager who will go to war for us. A manager who doesn't care what the press or the authorities say about him. A manager who fiercely protects the players – a manager who has taken us to his heart, just as we have him.
No one says its going to be easy – the weight of expectation will be heavier than he has ever experienced before. The eyes of the world will be upon him and he knows it. He has inherited a team in transition, but still with some exceptionally talented individuals, some of which have already been deemed "not Mourinho type players" by those who purport to be an expert on these things. I'll wait to see what the man himself has to say rather than take any assumptions made by a hack as gospel.
However long it lasts and however it ends, Jose was the only man for the job at this time & I along with the majority of Chelsea fans are ecstatic at the news of his return. There will be those bemoaning the circus that his appointment will inevitably bring, but in truth, the circus never really went away, give or take a couple of clowns……
So take a seat, buckle up and get ready for the ride of your life Chelsea fans – let the games begin!
Posted by Trizia
(You can see all the Terrace Talk, and other articles from Trizia, here)