Chelsea Terrace Talk – Irish Examiner Article By Trizia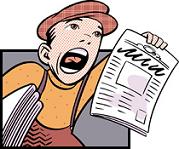 Mourinho can bemoan our 21 shots against Everton all he likes, but it didn't take a psychic to know that we were going to struggle scoring goals this year given the quite frankly bizarre decisions made during the transfer window in regards to our front line.
Ba – not good enough – tried to get rid of him during the transfer window – failed. Torres – an adequate forward but has never fulfilled his billing & despite being given ample opportunity at Chelsea under a number of managers has failed to convince anyone that he could ever again score the number of goals necessary for a top side in the Premiership. Eto – not sure where he actually featured on our list of targets – I would guess very very much further down the list than Cavani, Falcao & even Rooney – yet here we are. I know it was his first game – but he looked behind the pace, weak & out of his depth. He will no doubt improve but will he improve to the level of Van Persie or Aguero? I very much doubt it. He's 32 & never played in the Premiership & just spent two years in the wilderness – i.e. the Russian League – I am unconvinced.
But then we come to the most bizarre decision of all – given our weak front line, we allow Lukaku who had a storming loan season at WBA to go back out on loan. Now I am not saying he is the finished article & would have solved our obvious short-fall – but he would have given us another much needed option as well as some youth & power.
Apparently hearing that he wouldn't be getting regular starts he wanted to go on loan – tough – I'm with Mick Jagger on this one – you don't always get what you want. He's our player, we pay his wages – he does what we say & before anyone talks about then having an unhappy player – look at Cortois who we have on loan in Spain – gave in to all his wants & what do we have now? A highly regarded player who doesn't want to come back.
I know I was meant to be upbeat this season but a loss hurts – just as it did when I was a kid – then I was young & stupid & despite stacks of evidence to the contrary, I thought Chelsea were the greatest football team in the history of the universe & so when we lost I was left bereft & confused. Now as an adult, despite the understanding that comes with age, a loss just makes me angry & ruins my weekend. I'm working my way through it – it's just who I am so bear with me.
As I'm in a trough of despondency can I once more bemoan the way football is going. While waiting outside Goodison Pk for a mate I saw supporters have their tickets confiscated for daring to sing while queuing to gain access to the ground – what's that all about? Yet a group foreign Everton fans all resplendent in their matching scarves could make as much of a racket as they wanted with some plastic hand shaped "clappers" that they all had been given.
We also had to listen to a Brazilian drum marching band (it was Spanish Day at Goodison in honour of new manager Martinez so not quite sure where this nor the half time Brazilian samba dances fitted it) as well as Julio Inglesias on the tannoy system – (no – I'm not joking) yet four teenagers chanting "Chelsea, Chelsea" warranted their exclusion???
Anyway back to the actual football – Mikel & Hazard played well – yet Mikel still seems to split opinion amongst Chelsea fans. I've come to the conclusion that those that that do not appreciate him don't really understand what he does & actually don't really understand football generally. They are the type of fans that think every player should be a flair player – full of flicks & tricks & who gets forward at every opportunity to have a pop at goal. They don't recognise the unsung work-horses – they probably thought Makelele was a waste of a midfield position. I try to avoid these people – luckily the majority of them rarely leave their armchairs to actually attend a game.
It's the same people that have used this loss to stick the knife into Luiz again. You'd think he was the only defender that we had – he's the only one that ever gets the blame certainly; the way I saw the goal (and I have not had the benefit of seeing this at a dozen or so different angles – just the once 0 at the game) is that Terry was as equally to blame as Luiz – he must have seen that Luiz was out of position but chose not to hold his own position. But I don't "blame" either of them – we will conceded goals and there doesn't need to be an inquest and a scape-goat for each one
So a Champions League match & a London derby this week – and hopefully the team will get a bit more into its stride -it needs to as an early gap is difficult to bridge. I'm sorry for all the despondency but a couple of wins & a bit of the Jose magic & the feel good factor will be back – until then – keep the faith.
Posted by Trizia