Chelsea Terrace Talk – Irish Examiner Article By Trizia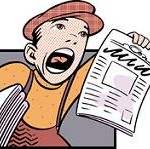 As I watched John Terry hold that premiership trophy aloft it struck me how lucky we have been as fans in the last 10 years – not in terms of success – that goes without saying, but more in terms of the players that we have had the privilege of calling our own. Players who have been intrinsically woven into the history of the club – the kind that clubs consider themselves fortunate if they see one in a generation – we have seen an abundance of riches.
Where to start – Drogba, Terry, Lampard, Cech, Cole, Makalele, Zola – the list goes on and on. This is before you even get to the most successful, charismatic manager in the game today. One thing it has not been – and that is boring.
Of course over the years we have seen the likes of Zola, Maka, Lampard go and it's been difficult to imagine the team going forward without them, but of course, in the main it has. But yesterday as we watched the team celebrate it really hit home that we will see two, three, possibly even four of the current squad leave us – two of whom already occupy legend status and others – perhaps not as prevalent in our thoughts, not far behind them. It could be a time of uncertainty, but with Mourinho at the helm, and Abramovich behind him, I can only see further success in the immediate future.
We've come in for criticism this season as only we can – boring, effective, grinding out results is how we have most often been described – bet there are few of the also rans who wished they could be described as such. Most Chelsea fans you talk to will say the same thing, that the title was hard fought for and deservedly won.
The fact that we led almost the entire campaign prompted many in the media to refer to the title race as a procession – it was anything but. Despite our lofty position, most clubs played us with the belief that the could get something out of the game – I can't really think of any games where the opposition simply rolled over as we often saw in Sir Alex's reign.
Mourinho builds teams along a powerful spine – the nucleus of which we currently have in place – Courtois, Terry, Matic and Costa – with Hazard thrown in to creat the magic. The obvious issue we have of course is that Terry is already defying nature and he simply can't carry on at this level for more than one more year (think we've been saying this for the last five years). So I imagine a central defender and another striker are the priorities this summer. That said, Cech leaving is psychologically huge. We all know that Courtois is an enormous talent – but we as fans knew, the players knew, Mourinho knew, that should there be an issue, a loss of form, a suspension – we didn't have someone simply competent on the bench, we had a keeper that could walk into almost any team in the world as their number one. Whoever we get in will not have the same gravitas as Cech – nowhere near.
My worry is that in a couple of years time, Courtois may want to join one of the Spanish giants – that said, if we're successful why would he want to go anywhere else. For that reason alone we need to match the ambitions of our players. We know that Hazard came to Chelsea above a number of clubs as we won the Champions League. The top players are ridiculously competitive by their very nature – if we remain one of Europe's elite we will attract and retain the world's elite players. Once you get into a spiral of failure, it's very difficult to get out of it – ask Liverpool fans.
But enough of such musings for now – let me bask in the warmth of our success just for a bit. We've been the best team in England – few people with their sensible heads on can argue with that and I imagine that next year, Jose will be focussed on perhaps making us the best team in Europe – and given his track record, who would really bet against him.
So it only remains for me to wish you all a good summer and thank all of you who have corresponded with me over the season. This is Chelsea, the Champions of England, checking out until next August – when hopefully, we'll be even stronger and more importantly, more boringly successful than this season
Posted by Trizia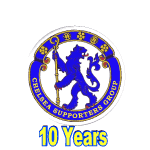 (You can see all the Terrace Talk articles here)
DISCLAIMER: All articles written for the Chelsea Supporters Group 2005 (CSG)  are those of the author and do not represent the views of the CSG. The views and opinions expressed are solely that of the author credited in the article. The CSG do not take any responsibility for the content of its contributors.