Chelsea Terrace Talk – Irish Examiner Article By Trizia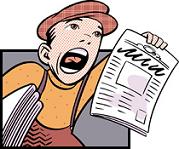 As the minutes ticked by following the Norwich equaliser I was working out what I was going to write in this column. It was full of rebukes at how we had invited Norwich on & how the equaliser had been coming for the last 20 minutes & how Jose had not changed it soon enough – but then of course he did change it & pow!!! I should learn to take my own advice & just trust Mourinho.
I'm sure he allowed himself a self satisfied smile as first one substitute & then another secured the points after a nervy period of the game. He is obviously teaching the team patience, discipline & the importance of team rather than the individual & this will take time to establish itself. Once this has become a standard we will see him make the team more entertaining – he did this in his first tenure too – so let's just let him get on with his job.
The press & the fans have been so obsessed with Mata's status in the team that it has gone largely unnoticed at how well Oscar had started the season. Brazil have a dazzling array of talent as always but speak to any Brazilian football fan & they will all tell you that Oscar is the next superstar.
He has the creative flair that you would expect but he has a core of steel which you don't often see from this position nor from a player of his diminutive size.
Give me Oscar over Ozil any day of the week – better player in my opinion, virtually half the price & younger too. Mourinho obviously rates him very highly as he seems to be at the top of the pecking order in terms of all our midfielders. And who can blame him – Oscar's goals are keeping us in contention while our strikers continue to struggle to find their feet.
It was sods law that Torres happened to get injured just as he was finding some form – of course the usual suspects are talking about justice after having tried to swing an additional ban for him following his "gouging" at Tottenham; one well known journalist and perpetual Chelsea hater said that it was as bad as Suarez's bite – ludicrous of course – but I'll take the bad press – Jose knows how to manipulate public spite and hatred and turn it to our advantage in the form of a siege mentality.
What is frustrating is that at a time where we seem to be stringing some wins together we have yet another international break to interrupt the run. Our players will be going out to the four corners of the globe to play in various games and we have to hope that they all come back unscathed. We may have an abundance of riches in midfield but we cannot really afford any injuries elsewhere in the squad. Unlike some other clubs I could mention, Chelsea players always fulfil their international duties. United & Arsenal players often seem to fall victim to those weird mystery injuries which prevent them playing for their countries but always miraculously disappear in time for the next league game.
After the international break we will enter what is one of the most important periods of the season – the run up to Christmas. The pitches will become heavier as the weather deteriorates and we all know that those that are there or there abouts at Christmas are usually in the mix as far as the league is concerned in May.
I feel that team and manager are coming together – that the team is beginning to play the Mourinho way – there will be lapses but this is a work in progress. As we get further in the season, the lapses will become few and far between and we will eventually see the well oiled Chelsea machine that we know Jose will produce sooner rather than later. When that happens the rest of the league should be afraid, be very afraid indeed……
Posted by Trizia