Chelsea Terrace Talk – Irish Examiner Article By Trizia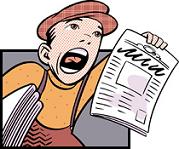 I'm not going to even debate whether our first goal should have stood or not as the Cardiff keeper shouldn't have even been on the pitch having handled outside his area. And if anyone for a moment is going to suggest that this incident changed the game then I would suggest that they look at the quality of our goals, the movement of our midfield & the possession throughout the game – we were always going to win.
I once described David Luiz as a gorgeous, adorable puppy who occasionally sh*ts on your cream carpets & I'm going to stick with that. I'm not going to defend his mistake yesterday – I think even the most staunch Luiz apologists (of which I count myself) would have trouble doing that – but I do STILL think that he is the man to partner JT at the back ahead of all our other centre backs.
I know that this isn't his first mistake & it won't be the last, but they are few & far between – although the hysteria is such that you would be forgiven in thinking that he does it every game – but more importantly, he gives you so much more than a box standard defender – he's confident at coming forward, he's quick, his excellent free kicks, his passion – there is a reason that Barcelona want him & a reason that he not only plays for Brazil but often captains them too.
That is not to say that we should just over-look the incident that led to Cardiff's goal – in my opinion it was one of his worst gaffs to date – just so horrifically casual – I could almost hear Mourinho's blood boiling from my seat in the upper tier. Mourinho will address the issue but we as Chelsea supporters need to keep our faith with Luiz & I am convinced that faith will be rewarded.
All this seems a bit unfair on the dependable & very likeable Gary Cahill – but for me Cahill's style is too much like JT  – which is by no means a bad thing but doesn't make the best pairing at the back. Also as good as Cahill is – he's not great – yet – but he could be – and JT will have to give up playing eventually no matter how much he keeps pushing the physical boundaries year on year.   And again, just like Mata, we have to trust Jose on this one. We need to trust him because he has a track record, because he works with these players week in & week out & because we can see the beginning of a great team materialising before our eyes.
Speaking of Mourinho, it wouldn't surprise me at all to discover that his outburst had been a calculated & planned precursor to explain his absence at the post match interviews – I doubt he wanted defend either the Luiz abomination nor the controversial equaliser that has predictably been the main focus of all the reports. That said, the time wasting by Cardiff was extreme – but I can't be too disparaging about something like that as they are doing whatever they feel they need to to stay in this division. Ultimately I'm not sure it did them any favours anyway as all it did was break up some of their own decent passages of play in the game.
It was also good to finally see a Chelsea striker score & as someone that was less that impressed with the signing of Eto'o I was surprised by the quality of the goal. He generally made a nuisance of himself too but City who we play this week are a very different challenge & we cannot even begin to compare with their goal scoring options. Despite this, I hope Jose doesn't take the pragmatic approach & set up the team just to try & stop them scoring – if our adorable puppy is on a roll that might be a futile exercise anyway! At this stage of the season you need to be nailing your colours to the mast – make a statement of intent and instil some fear in to the opposition we have yet to play. I understand why we played it cautious at Old Trafford but if we are to be true title contenders then we need to go for the win here.
We are currently tucked in neatly behind the darlings of the English media & we are improving week on week. Jose too is beginning to morph back into the theatrical, Machiavellian, ring-master that we know & love it's all looking pretty good. Certainly better than being a United fan at the moment – that "Moyes – The Chosen One" banner currently displayed at Old Trafford & meant to be a dig at Mourinho must look a bit silly at the moment. Still it's early days – but I know which horse I'd back – the Portuguese thoroughbred over the Scottish nag every day of the week.
Posted by Trizia