Chelsea Terrace Talk – Irish Examiner Article By Trizia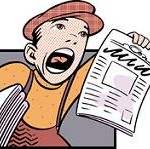 Is it any wonder that Jose is getting increasingly paranoid? How can you witness a "refereeing" display such as Martin Atkinson's and not have dark thoughts? These constant refereeing mistakes can only lead you to think that either there is something dubious going on or that Atkinson is spectacularly inept – neither scenario is ideal is it?
No one expects a referee to get every decision right in a game – but then neither do we expect them to get every major decision wrong. In fact the only thing he really got right was sending Matic off – by the laws of the game he had to go. Of course, most of us would have reacted in the same way (or worse) but it's so frustrating as we will now lose him at what could be a pivotal point of the season – just as City are ominously getting back into their stride as well. And that's before you even think about the Carling Cup Final!
What has been interesting is the way the media has dealt with Barnes's potential leg-breaker – Costa's "tread" was on a constant loop on every sport's channel; we had graphics on "Costa's Crimes" and the like – no such thing here. No calls for retrospective action (although there is an acceptance that it will follow). I understand Chelsea have a higher profile than Burnley but doesn't this imbalance in reporting effectively amount to a campaign?
And anyway, how does a retrospective ban for Barnes benefit us at all?
All of that said, we can only look at ourselves for not collecting all three points. Once again we were tear-your-hair-out pedestrian – complacent, bordering on arrogant. We take to the field just expecting goals to follow – I barely even recognise this as a Mourinho team.
Mourinho teams used to take to the field like warriors – they would then proceed to out-play, out-muscle, out-think and out-manoeuvre the opposition. We now take to the field and assume that victory will come via osmosis. From where I'm standing we could very well blow this league.
As depressing as that thought is, it feels good to be talking about football rather than the events of Paris – but talk of them we must.
A handful of Neanderthals have dragged the club through the mud once again. The actions of a few have sullied the reputation of the many. Anyone who has been to Stamford Bridge in recent years will testify that we have one of the most diverse fan-bases in the Premier League (or any league).
We were the first Premier League club to have a black manager; we were also the first Premier League club to have a black Director of Football. The players, the coaching staff, the stadium staff – reflect the diversity you will find in London as a whole.
The club have worked tirelessly to eradicate this element from the club – all this undone in a few horrendous minutes.
I have been asked whether I am ashamed. I have nothing to be ashamed of. Neither I nor the club is defined by those idiots. The club has vowed to identify, investigate and hand out life bans for the guilty – they can do no more.
Every club has a small unsavoury element – to lump in the entire support with that minority element is unfair, foolish and unhelpful. The condemnation of those involved by all connected with Chelsea (both club and supporters) has been unequivocal and vociferous.
The whole sorry episode has been depressing in the extreme. Not the best week in the long and illustrious history of Chelsea Football Club – both on and off the pitch.
These next two weeks could really make or break our season. Many have sited Matic as the player who allows the more creative players to do their thing. To lose him for three games is going to be beyond difficult. I saw some stats earlier in the season regarding our win rate with and without the Serb. You will not be surprised to learn that the win rate takes a nose dive without him. But we are what we are.
Jose will need to weave his magic to nullify the memory of the last Tottenham horror show and to instil belief despite the loss of our midfield enforcer. We also need to hope that the referees involved can at least try and be on their game.
Big week – we need to dig deep
Posted by Trizia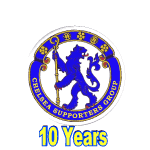 (You can see all the Terrace Talk articles here)
DISCLAIMER: All articles written for the Chelsea Supporters Group 2005 (CSG)  are those of the author and do not represent the views of the CSG. The views and opinions expressed are solely that of the author credited in the article. The CSG do not take any responsibility for the content of its contributors.